Currently: My Art Journal Pages
Some links in this post are affiliate links to products I love!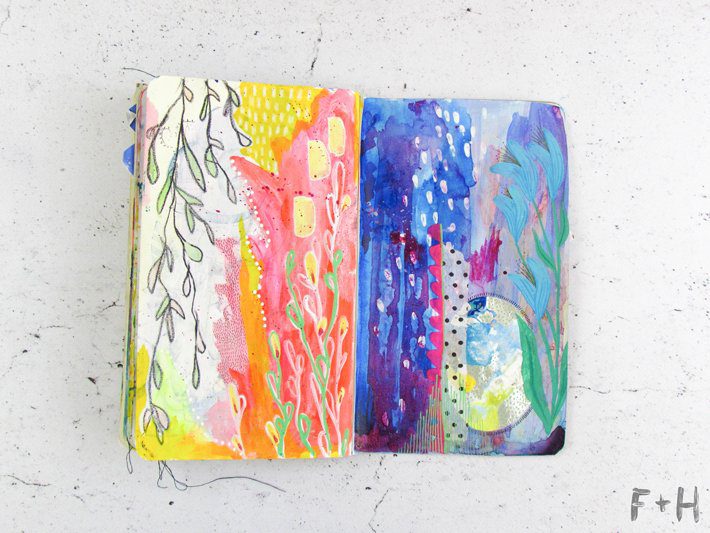 It's been a minute since I've shared my art journal pages on the blog. If you follow me on Instagram, you'll know that I share almost only art journaling stuff there. This blog first started out (well second start really) as a place to share my art journal pages as I finished them.
This art journal is a Traveler's Notebook insert that I picked up a while ago. Even though I have art journaled for a while, this is my first time creating in this size, and I'm obsessssed. Now I know why people love these TN inserts. It's such a great size to create art journal pages in without being overwhelming. This one is made of kraft paper and is pretty sturdy. It has been fun trying to create colourful & bold pages on a brown background. I love challenging myself in my art journals either with new techniques, mediums or styles. It really helps me develop my own style more.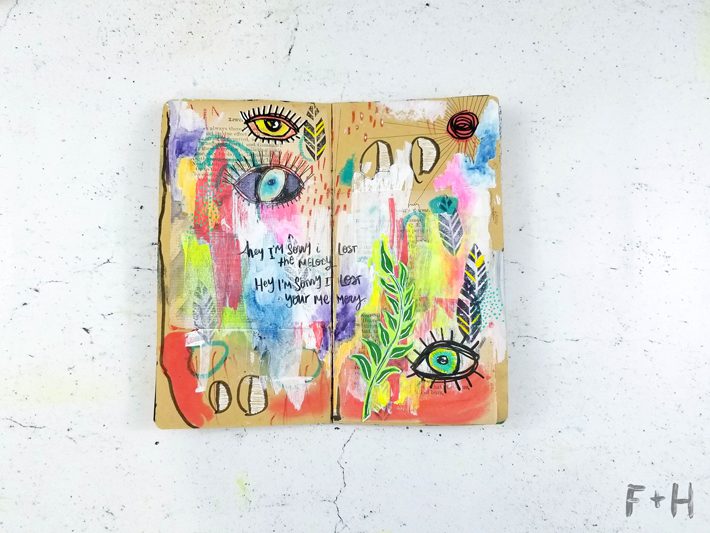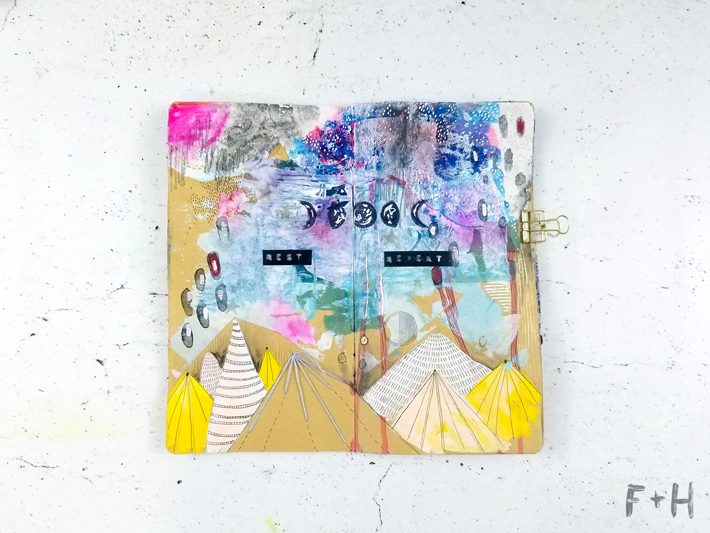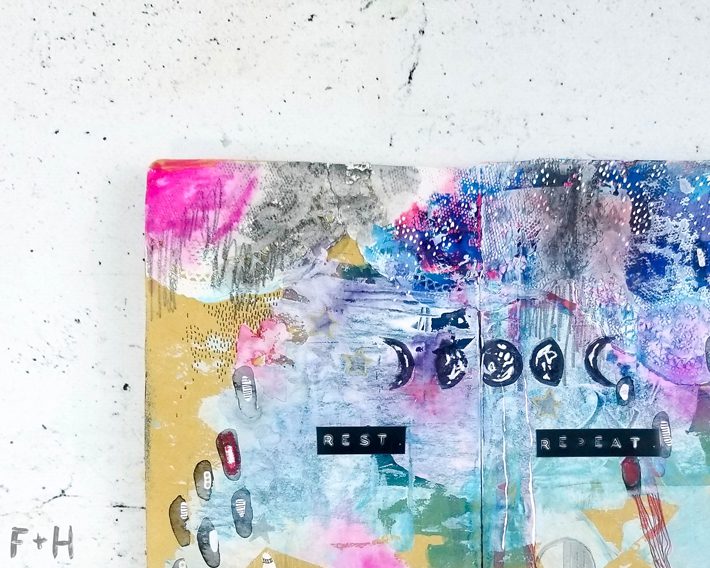 This spread has become one of my all-time favourite art journal pages I've created. The doilies under the blue and pink inks are so delicious. I just love the texture! The moons are a stamp I carved myself, and the labels are from my trusty Dymo Label Maker.
This page has been a really poignant one for me, because it felt like the start of a new era in my art journaling path. It sounds strange, but after I created this page it felt like it was a page that was truly me through & through. I write and talk about finding your style in art journaling, but as I've worked in my own journals over the years I never felt like I had found my own. This page finally felt like it was me. When I finished it, I looked at and was in love with every single element. Since making this page, my subsequent work has only gotten better and truer to my voice. It's exciting to be an artist and feel like I'm coming into my own!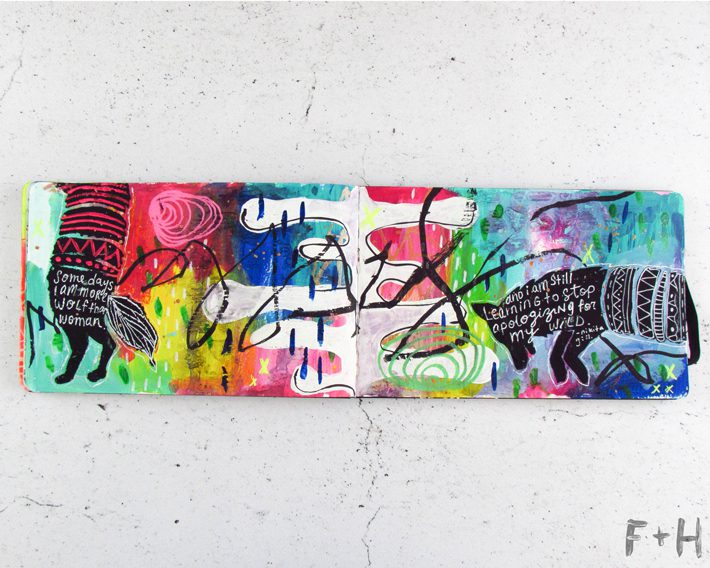 This spread is actually from this summer, but I wanted to share it anyways. I actually filmed the entire process of making these art journal pages, which you can watch HERE. I'm working in a Moleskine Watercolor Album, and it is fantastic for creating it. The heavyweight pages hold up to the wet mediums so well. I'm obsessed with this stencil from StencilGirl by Roxanne Coble, because I use it in so so many spreads.
The quote I used just spoke to me! It reads, "Some days I more wolf than woman, and I am still learning to stop apologizing for my wild." – Nikita Gill. Moody or meloncholy quotes and poetry always cut straight to my heart. This quote was the same. I knew I had to include it in my art journal pages once I had read it!
Thanks for reading and checking out some of my recent work! I hope to make a more pointed effort to share my art journal stuff more here. I'm still trying to see how I can marry my love of art journaling with my love of art/DIY/craft here on Fox + Hazel. I can't wait to see how it all turns out! 😀