Red & Yellow Free Watercolor Flowers Clipart
Some links in this post are affiliate links to products I love!
It's time, it's time! I mentioned in December that I was planning on releasing another set of free watercolor flowers on the blog. And YES, here they are! I was really inspired by Pantone's Color of the Year selections because they were so bright and perfect for spring. I know spring is little ways away, but a girl can start dreaming early. The pop of the tomato red and mustard yellow just spoke to my soul. It was a vibe, you guys. I always love checking out what the Pantone's Color of the Year to see what will be showing up everywhere. I find it SO interesting that someone, somewhere, is deciding what's trendy and looks good. My rebellious side wants to fight the power, but I really am into the colors this year.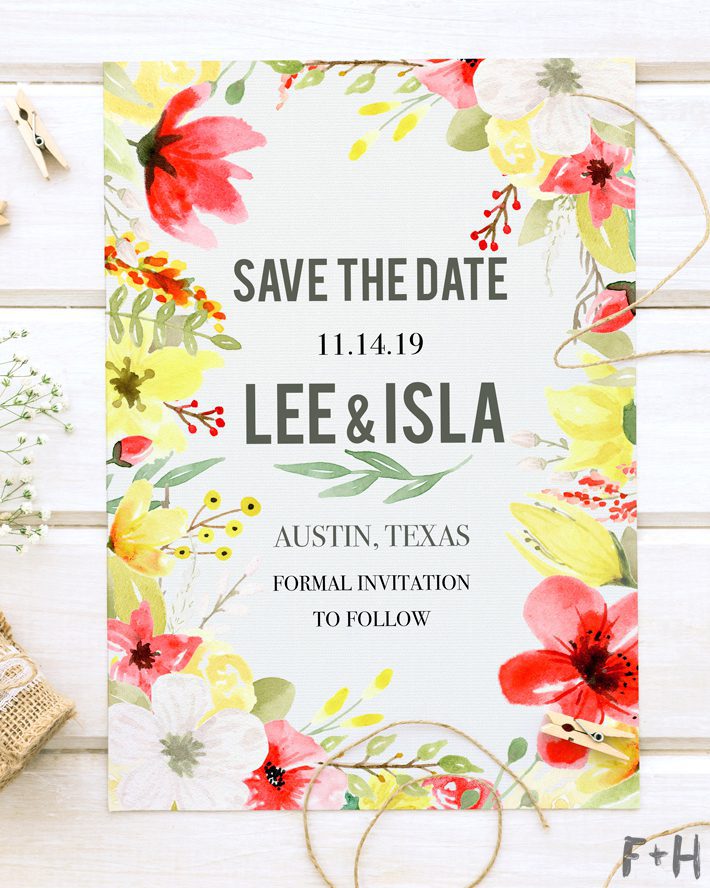 Painting these new free watercolor flowers was so fun, and I've been painting a lot of them lately! In preparation for my Creative Market shop that is going live really soon! SO excited you guys. Like my other free watercolor flowers, I want to make sure you guys are getting top notch stuff here. So this pack comes with 30 individual PNG elements, two wreaths/posies and one 12 inch pattern PNG. So many possibilities to create! And without further ado…
Terms of Use:
Free for personal use only. This means you're free to use on your blogs, in your blog headers, and personal print projects. If you create free printables to distribute using these graphics, please link back to this post and attribute credit to Fox + Hazel.
Not for commercial use or use in web templates. This includes digital or physical products for sale. If you'd like to purchase a commercial license for these graphics, you can buy one HERE.
Please do not distribute these files via email or blog. Instead, link back to this post.
If you use these in one of your projects, you can say thanks in one of these ways!
If you want more free watercolor flowers, be sure to check out my Blush & Navy Watercolor Flowers, the original set of Free Watercolor Flower Graphics and the moody Inky Watercolor Floral Graphics!
Want to create your own watercolor flowers? You can get the supplies I used to paint these darling flowers below: