DIY Painted Canvas Sneakers
Some links in this post are affiliate links to products I love!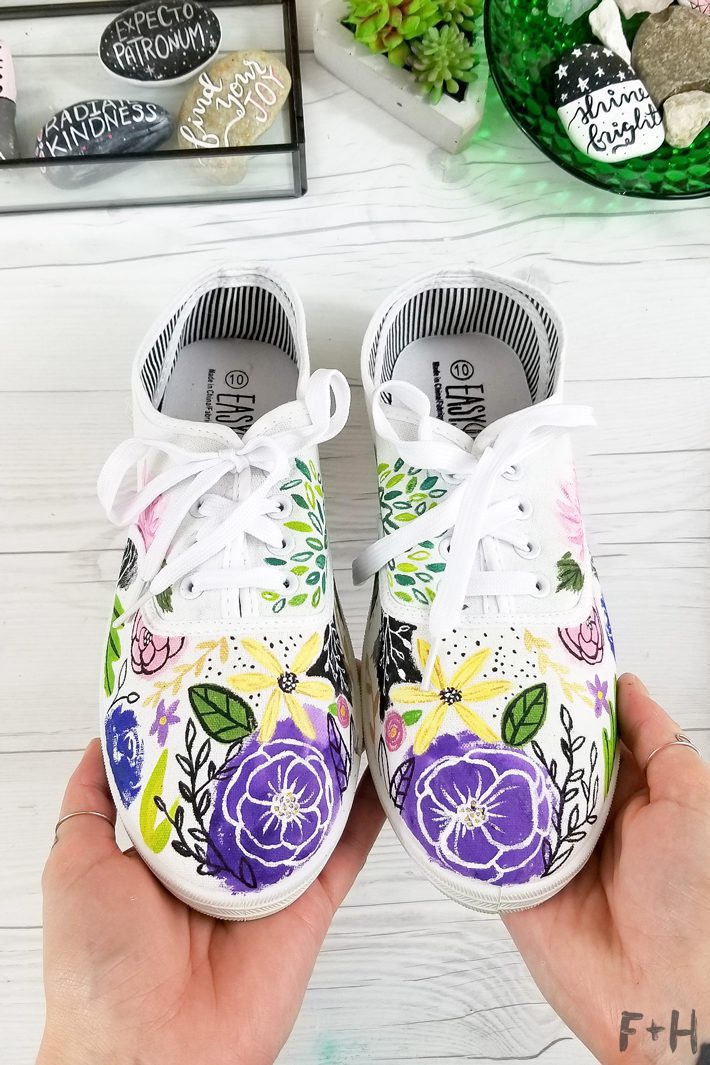 Man, it's officially spring and I am so here for it. It's still pretty chilly around here but I'm hopeful that the snow will stay melted this time. I've been wanting to make a pair of painted canvas sneakers for ages, and these white kicks were perfect for spring! I love love love expressing my creativity through my clothes too. With three kids to feed, clothe, entertain and the rest, I don't usually spend much money on my own clothing. I've really been getting back into clothing hacks and DIY's again to save some dollars. And these $12 Amazon sneakers were the perfect canvas for this project!
Let's jump into how I made these spring inspired painted canvas sneakers!
Supplies Used for DIY Spring Painted Canvas Sneakers: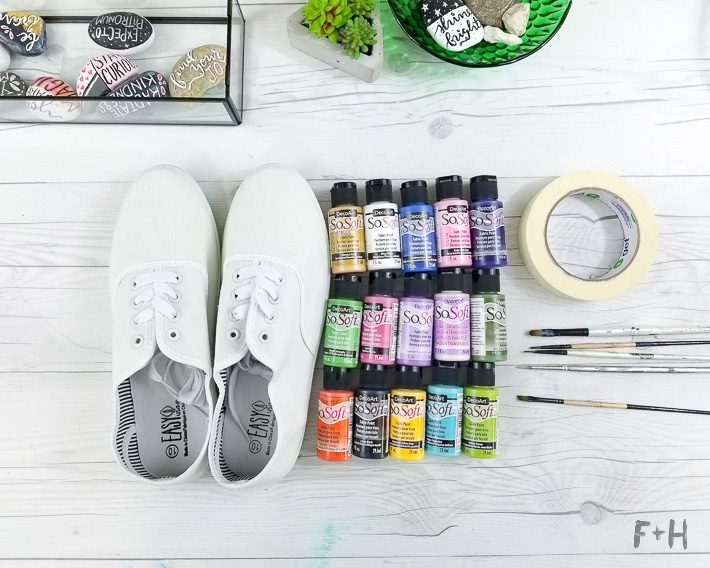 Various fine & small paintbrushes
DecoArt So Soft Fabric Paints in:
Step One: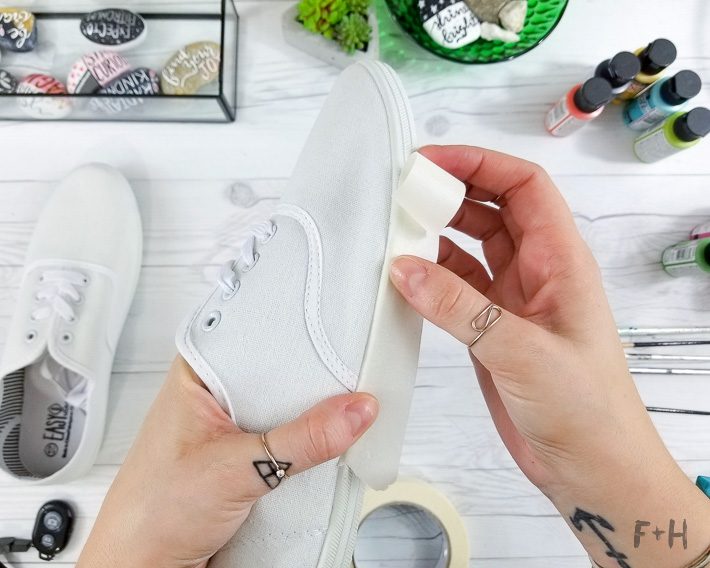 Before you start painting, you will need to prep your canvas sneakers. Take the laces out and tape off the rubber soles with some masking tape. I admittedly ended up taking my tape off 1/2 way through because it wasn't sticky enough. However, I highly recommend this step so that you don't over paint on to the soles of your shoes.
Step Two: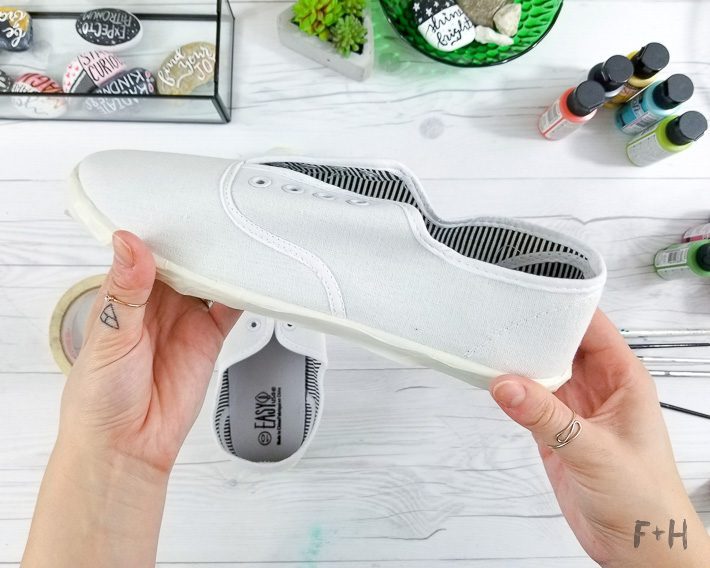 Once your shoe is taped off, you will want to apply a coat of Transparent Medium to the area you want to paint first. This medium helps the paint glide over the fabric a lot easier. It's a game changer. I initially started painting the shoes without it, and quickly realized this step is absolutely necessary to get smooth painting. The transparent medium works when it's still wet, so only paint a small area you plan to work on. Keep painting the medium on as you work on the shoe so that the medium doesn't dry out before you get to that area. Make sense?
Step Three: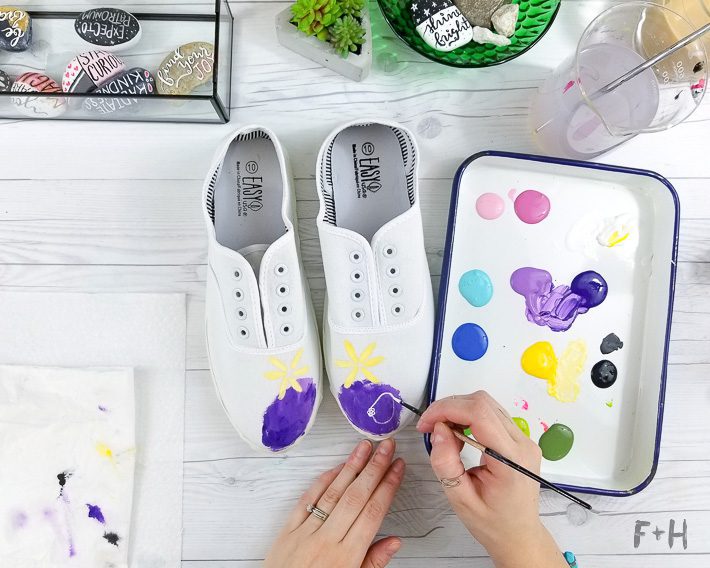 Now pour out the paint colors you want to use for your sneakers. I chose a lot so I had more choice – I like choice. I'm going to be super real here and tell you that this step is a free-for-all. Initially, I wanted to show you each step, but truthfully it was difficult to capture every single step. I encourage you to just let loose on your painted canvas sneakers and trust your instinct. These are meant to be wearable art, so there isn't any rules or exact steps. I'm going to share a few process steps so you can see how I painted mine. For my painted canvas sneakers I wanted a mixed media/illustration vibe so I did a variety of paint styles.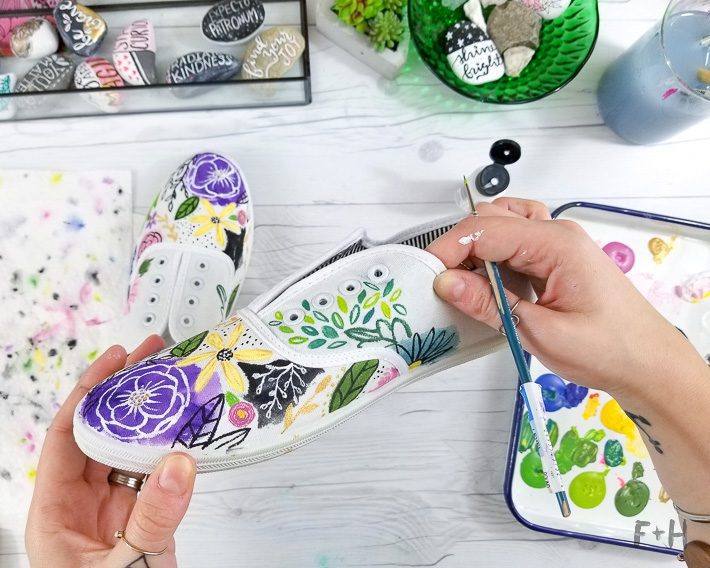 Step Four: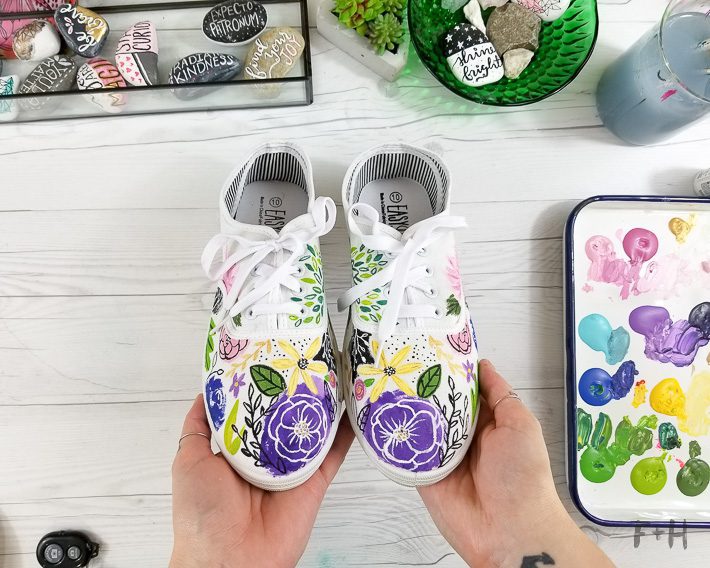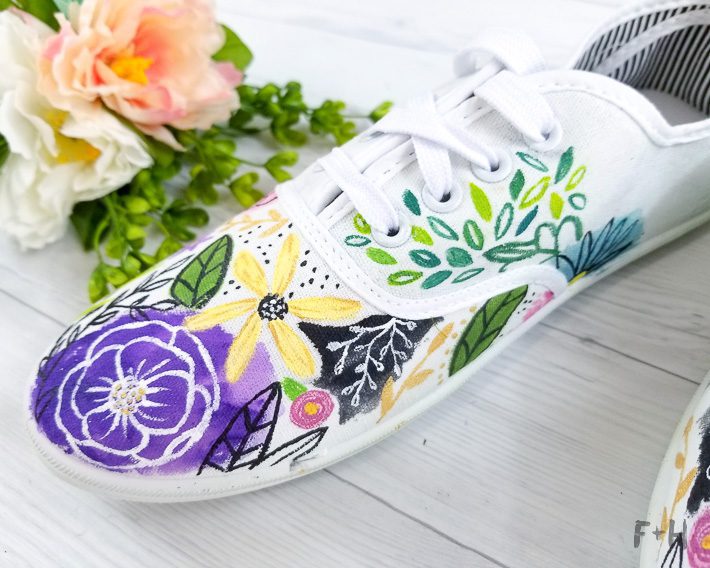 Once you're finished painting, you will need to let the paint dry for 72 hours. Then you will need to heat set the paint. You can do this by tossing the sneakers in the dryer with some old towels for 30-40 minutes. The bottle recommends washing first and then drying, which you could do as well. I wasn't sure how washing the sneakers would turn out, so I skipped that step and took the risk.
Now, wear your funky and amazing new spring kicks outside! I think these kicks are such fun way to express myself & have a unique pair of shoes.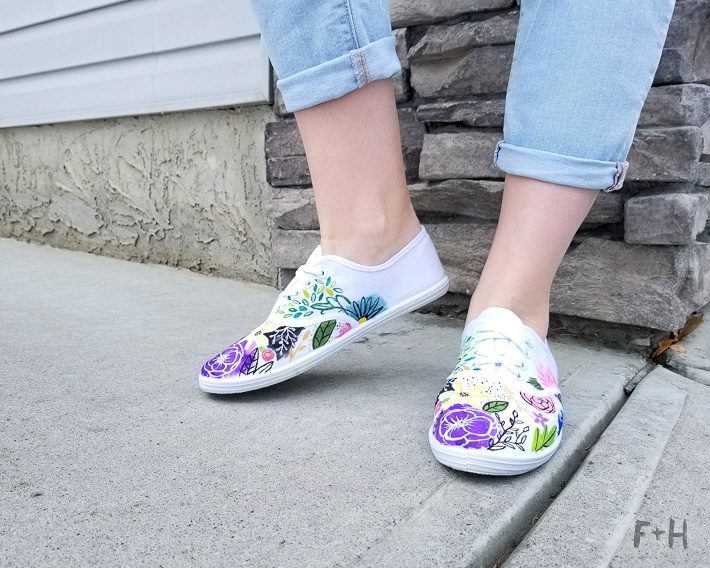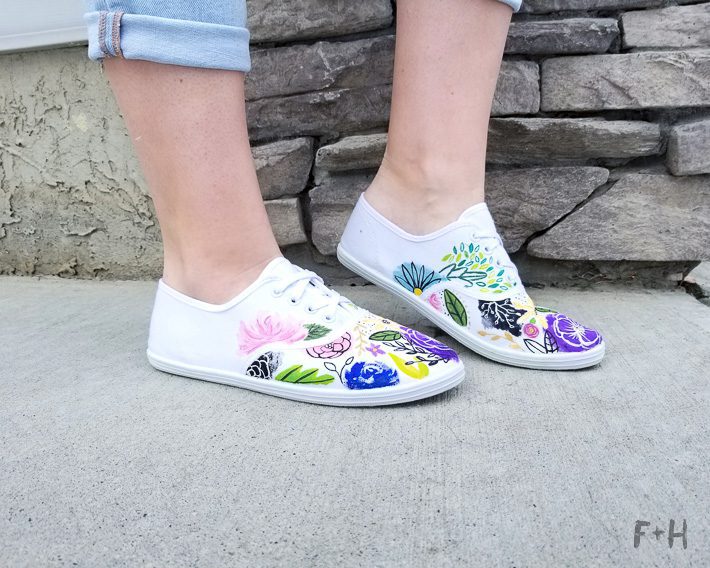 If you loved this painted canvas sneakers project, you can share the love in one of these ways!