Free Palm Tree Leaf Prints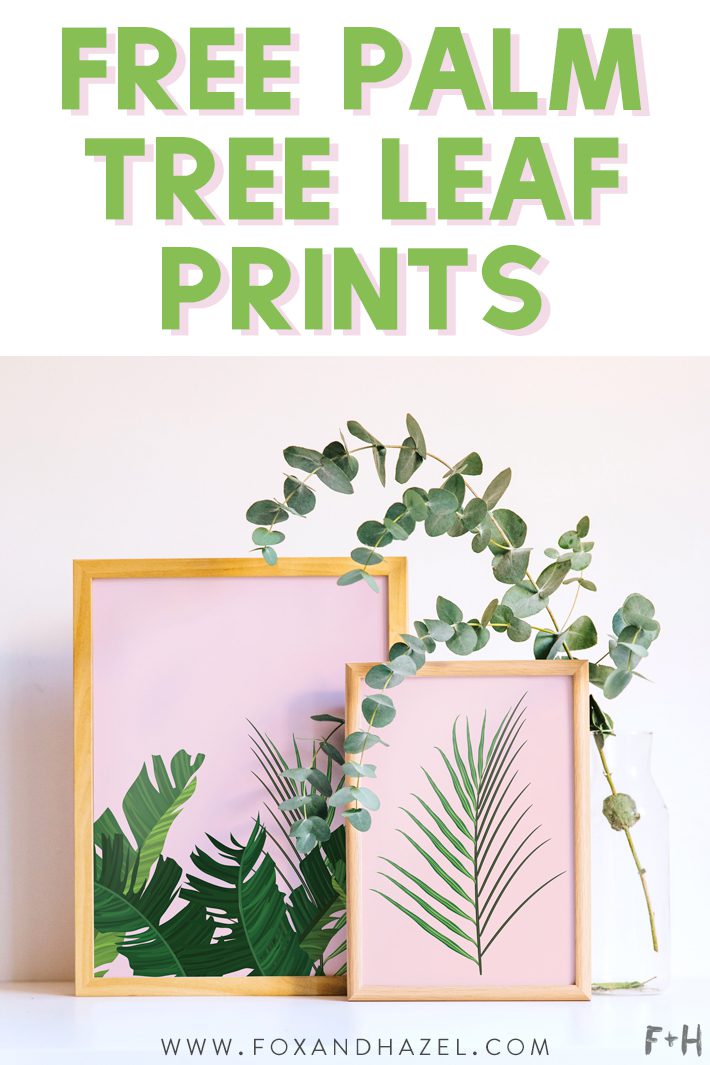 I never want the tropical jungle vibes happening to ever go away! All the fresh greens and vacation vibes are just what this tired mom needs. I swear everyone I know is either coming back from a vacation to somewhere hot or just leaving for one. Don't even get me started on how my husband has been in Mexico this last week – without me! he's there for work, but STILL. I'm jealous. Now that all my kids are finally old enough to be left with grandparents for a short time, this mom is planning a couple of trips. I am in desperate need of a vacation.
Until my tropical dreams come true, these palm tree leaf prints will have to do the trick! If I can't get to the tropics, then I'll bring the tropics to me. These prints are the perfect way to freshen up your decor for summer, or if you're going for the Tumblr vibes in your space. These millennial pink and white palm tree leaf prints are the jam. There are 3 different designs for you to use, and they all come with pink and white backgrounds.
If you need even more tropical leaves in your life (who doesn't, amirite?) then be sure you check out these 25 Free Tropical Leaf Prints and grab my other Tropical Leaf Printable! Then you'll be fully prepared to transform your space in the #jungalow dream of yours. Speaking of jungal0w, I should probably go water my actual palm trees!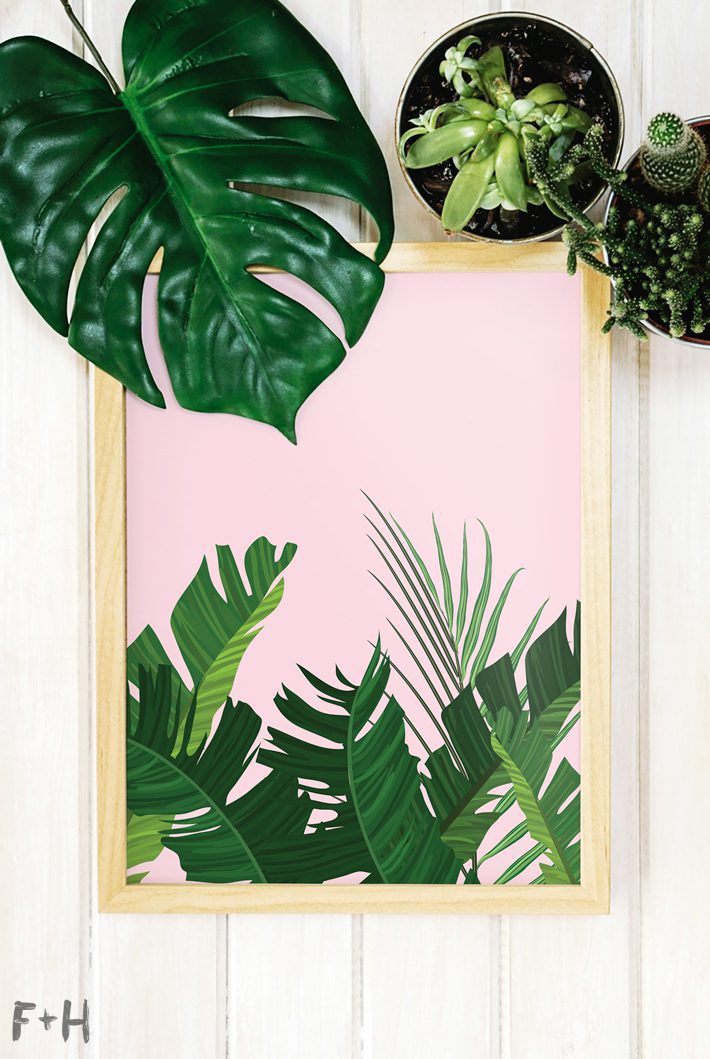 These prints are for Personal Use Only. Copyright lays with Fox + Hazel and are not to be re-sold. Please do not distribute these files via email or blog. Instead, link back to this post.
If you use these in one of your projects, you can say thanks in one of these ways!