Free Motivational Art Desktop Wallpaper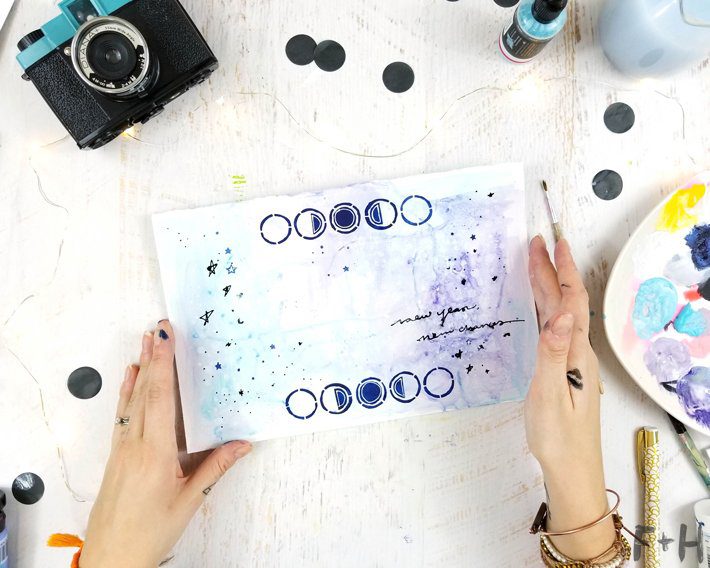 It's hard to believe that 2017 is nearly over! I've said it before, but it has been a wild year for me. I spent some time reflecting on what I want 2018 to look like, my goals/dreams, business targets, etc. With my youngest now a year old, the next year will be busier than ever with a toddler in the house. My heart wants to pursue everything, but my time will be limited. So my work and art will need to be more intentional. I ruminated on this idea as I created this piece of art. As I thought and painted, the phrase "New year, new chances" kept repeating in my head. New chances for Fox + Hazel, new chances for my family, new chances for my life to continue to move in a positive direction. You can see the step-by-step process of creating this page over on the StencilGirl Blog. I love sharing my process, and hopefully, you're curious how I made this page too! After creating this page, I created an abstract art desktop wallpaper to keep up as a reminder for all that I want in 2018.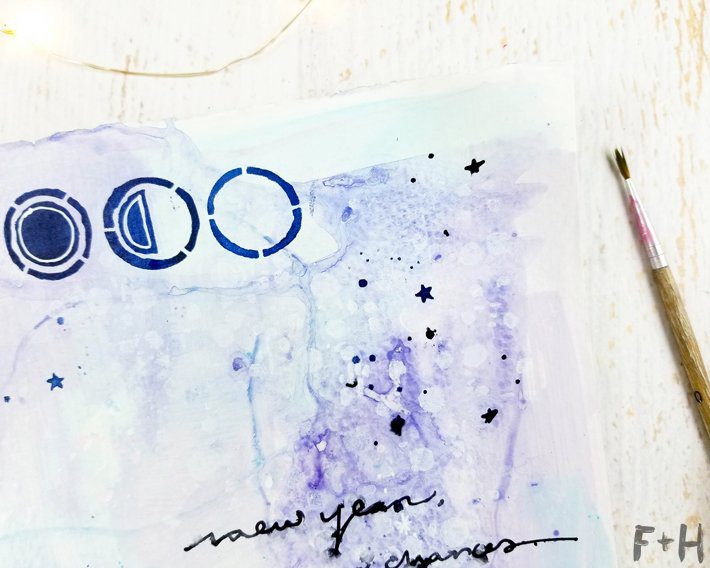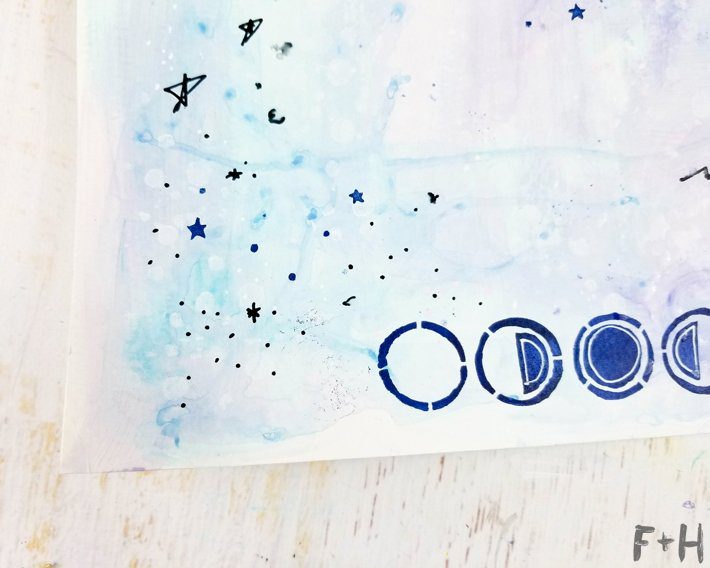 You can download this background too if you want a gentle & serene reminder for your new year's intentions

These are for Personal Use Only. Please do not redistribute or sell. If you want to share, please link back to this post.
If you love this freebie, you can say thanks in one of these ways!
If you love free desktop wallpapers, then be sure to check out more below!