Free Junk Food I Spy Printable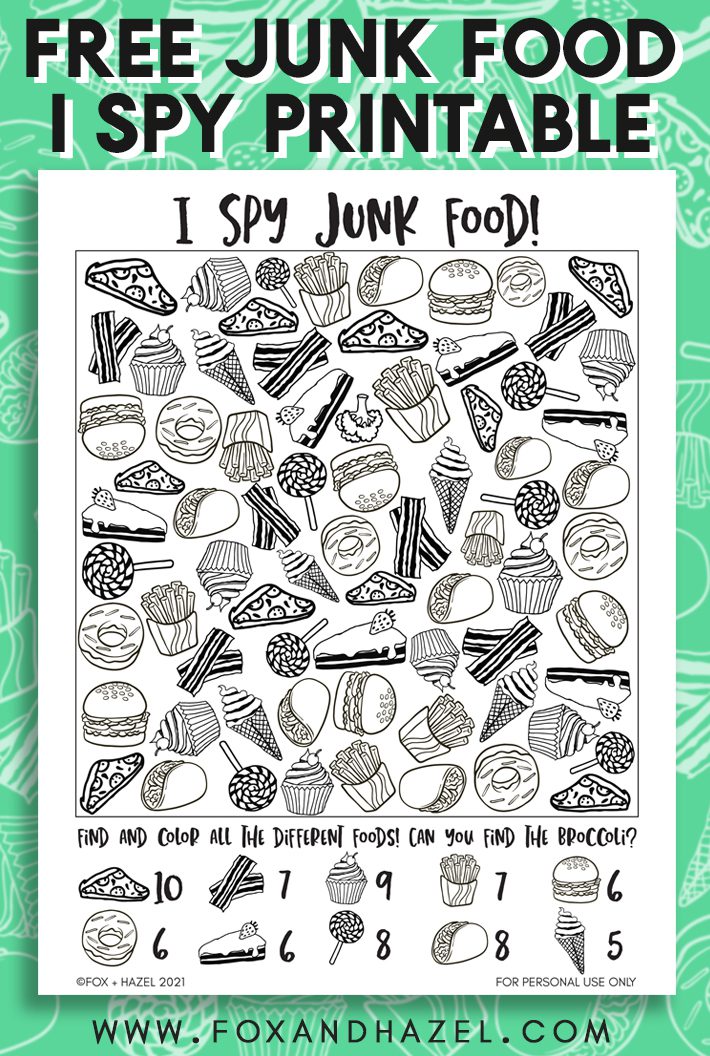 It's no secret among my family that one of my favourite junk foods to eat is french fries. They're my kryptonite! I can't not have fries if we are eating out at a burger place (specifically the french fries from Five Guys…) They're my one true junk food love – which inspired me to create this junk food I spy printable. I included all of my family's favourite treats – tacos, pizza, burgers, cupcakes, lollipops, bacon and cake slices. Oh and of course doughnuts – can't forget those! It's fun, yummy, and a great activity for any age. It MIGHT make you hungry while you're working on it though! I take no responsibility for any food ordered while working on this. I even snuck in a veggie for your kids to find. See, there's something healthy in there at least!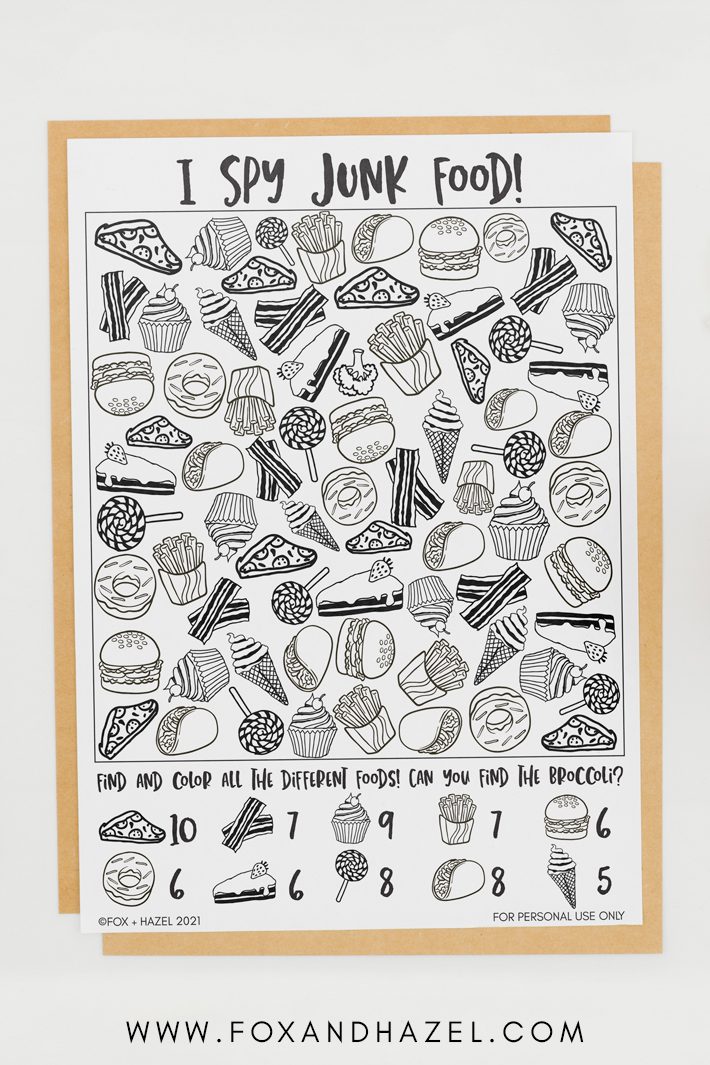 These I Spy printable sheets are a lot of fun to make. My youngest still likes look & find books (and french fries) and it's actually fun to read them together. Do you have any official I Spy books around? We must have at least a dozen. We had them as kids and I loved looking at them, but not for the look & find factor. All of the photos with so much detail & thought put into them is what sucked me in. I really didn't want to look for anything, but just look at the page as a whole. I dreamed about making some of the elaborate setups from the book. Even as an adult, I look at them and just think about the talented people who put together the scenes to be photographed. But there were no junk food ones I noticed… hmmm. Good thing I've filled that very specific void in the I Spy world with this printable! Problem solved!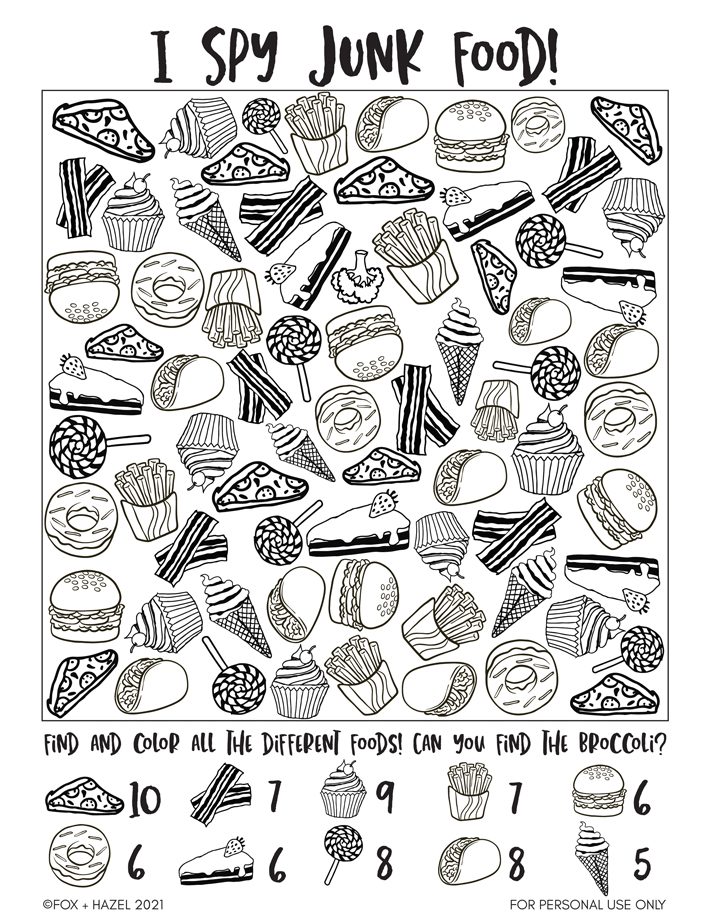 These prints are for Personal Use Only. Ownership lays with Fox + Hazel and are not to be re-sold. Please do not distribute these files via email or blog. Instead, link back to this post.
If you love this post, you can say thanks in one of these ways!