Free Lemon Art Printable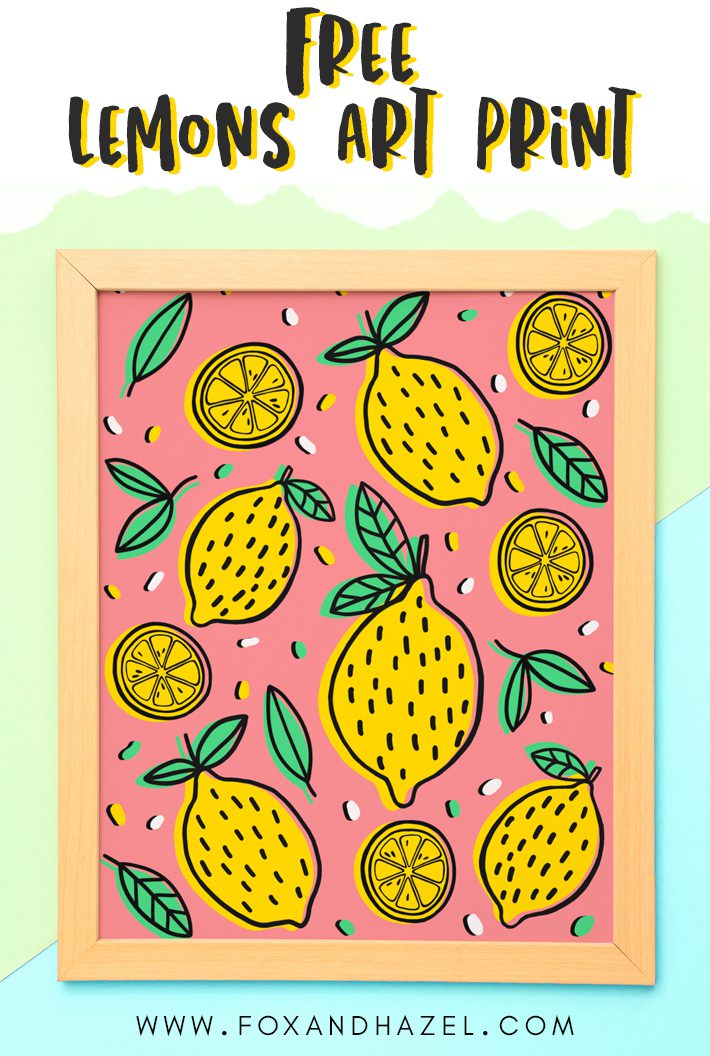 Every single summer, at some point, my kids ask me to either make lemonade or if they can sell lemonade. It's always so funny to me because none of them like lemonade. They've totally seen the lemonade stand trope somewhere, leading them to tell themselves this is a must-do. We NEED a lemonade stand and to sell lemonade. There is something about it that does make it a quintessential childhood event. Riding a bike, learning to swim, run a lemonade stand. Check, check, check. Maybe that is what inspired this fresh & free lemon art printable. After all, even I'm susceptible to the lure of the lemon.
These days though I prefer my lemons in pies or added to pasta. Less so in a drink form. But I do love lemon scent for pretty much anything. It instantly makes everything seem fresh, clean, summery. And something about lemons makes them a great decor or art item for some reason. I've included a lemon in a painting and it was actually a lot of fun to paint. So, it only made sense that I decided to draw a fun free lemon art printable too. Gotta get that lemon in all forms, y'know?
Anyways, I digress. This lemon art printable feels fresh, bold and a fun piece of art to add to a gallery wall. No need for a juicer, sugar, or pitcher to get your sweet lemon fix!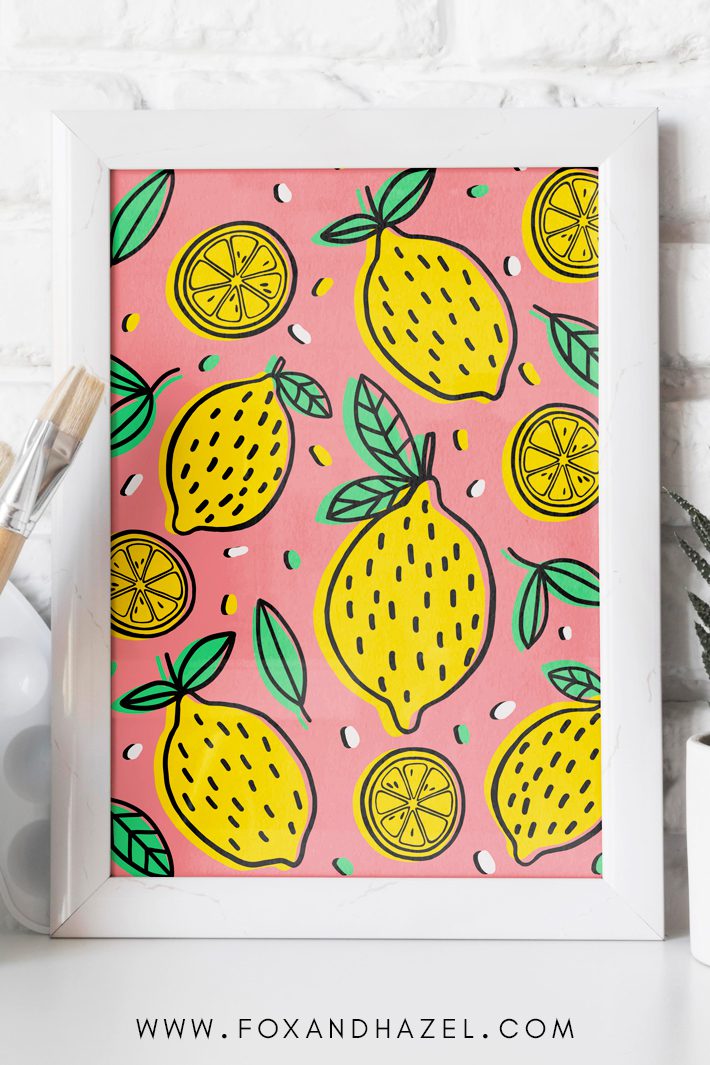 These free art prints are for Personal Use Only. Be a nice human and do not sell or re-distribute.
If you love this post, you can say thanks in one of these ways!