Coloring Page Bucket List For Summer
Some links in this post are affiliate links to products I love!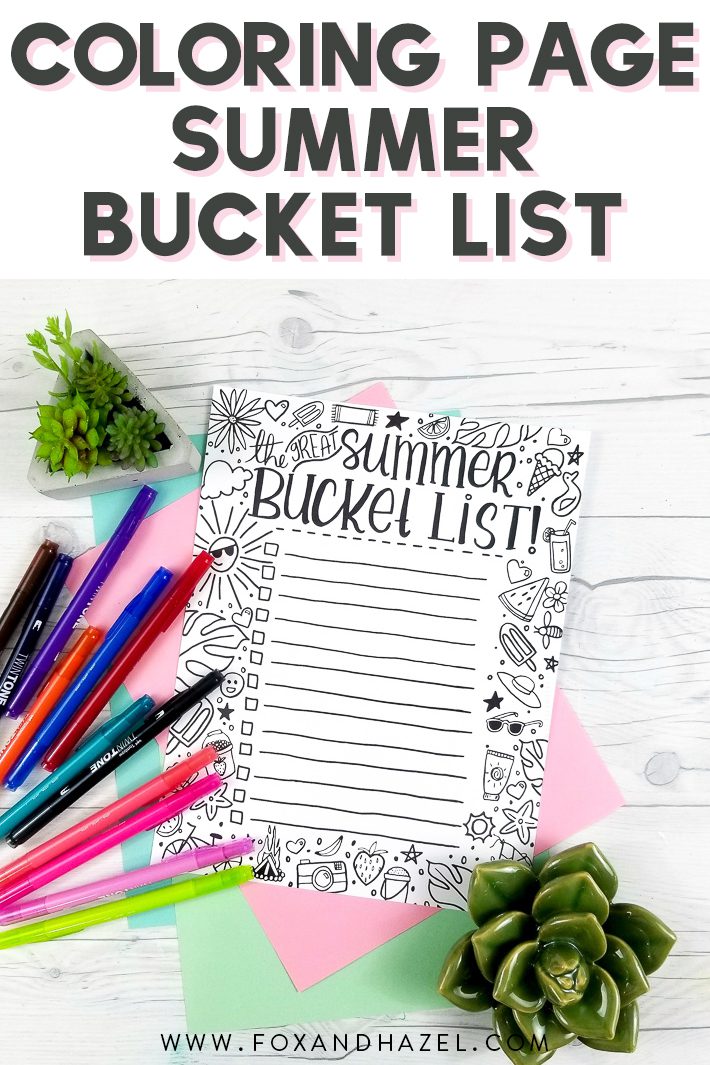 Summer is finally here! Break out the pool floaties, flip flops, comfy shorts and all the popsicles. I am so ready to be done with school drop off, packing snacks and extra-curriculars! This mama wants to be able to have some fun adventures with my kids. Cue this bucket list for summer!
Each year I like to make a bucket list for summer to keep track of everything we want to do. My girls are a little older now and have started coming to me with their own ideas. Like camping in a tent in our backyard.
So, I decided to draw up this fun coloring page bucket list printable so we can write down all our ideas!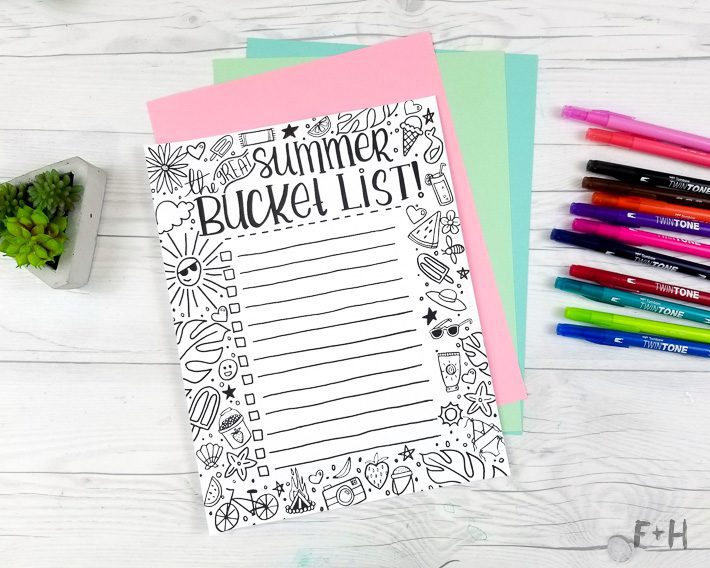 And it just so happened that I received this TwinTone Marker Set from Tombow the same week. I've been eyeing these up for a while, so it made sense to get down and do some coloring on this bucket list for summer! Then my kids and I sat down and thought about what we wanted to do this summer! My older girls are 5 and 4, and it is such a fun age to hear what their ideas are!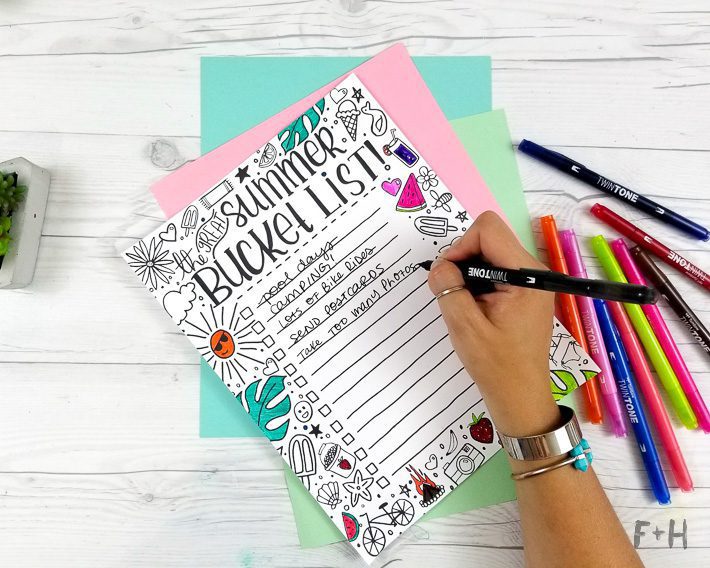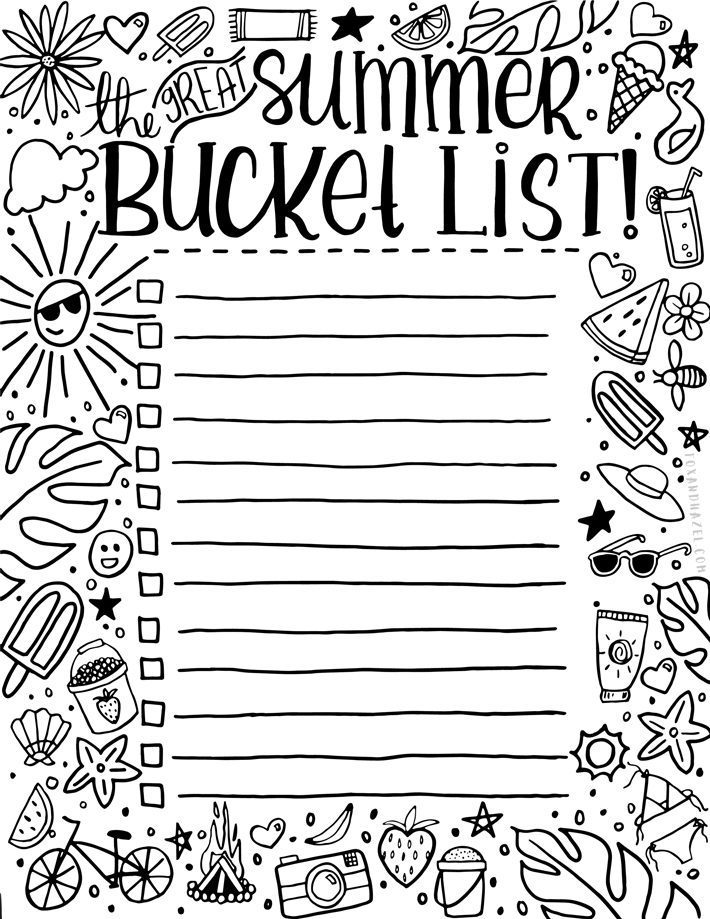 This file is for Personal Use Only. Do not re-distribute. If you want to share this, please link back to this post!
If you love this freebie, you can say thanks in one of these ways!
Don't want to color this in? Grab a full-color version over at Dawn Nicole Designs!