Free Painted Desktop Wallpapers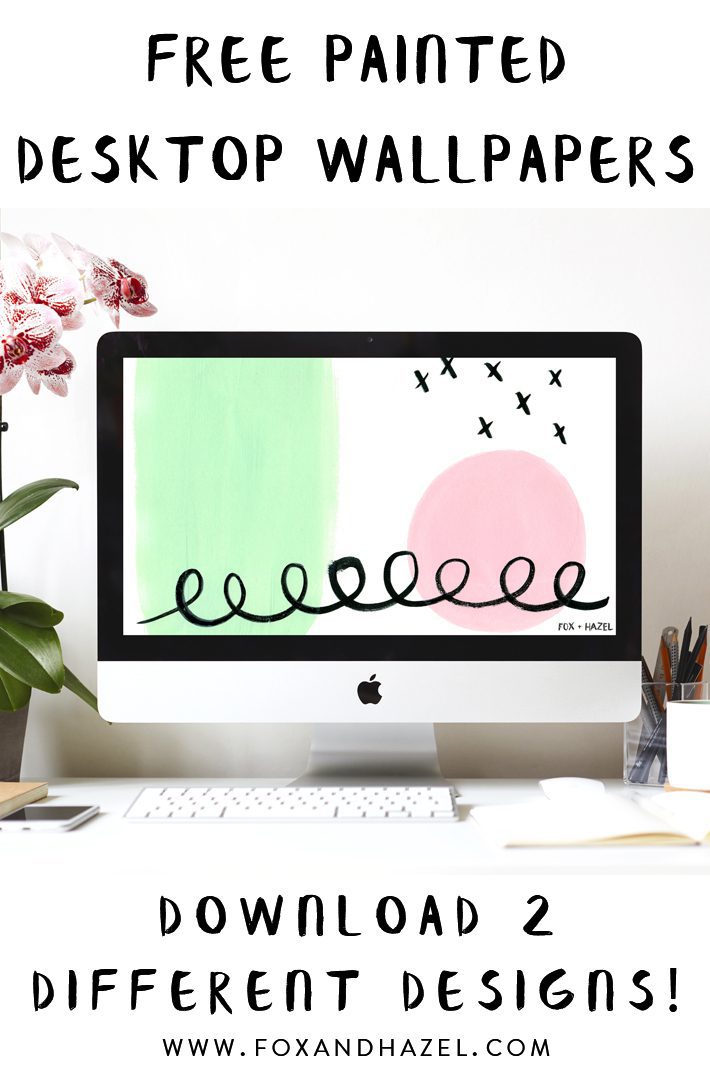 I had some fun this week just playing around with paints. Okay, I do that most days, but this time I had no end goal in mind. I just was making for the sake of making without any end goal in mind.
My work is usually heavily layered with lots of details, but I've been wanting to try some more minimal work. Mostly to try and push myself out of my comfort zone. I really enjoy challenging myself when I paint, so this exercise was great. And it produced some great materials to make these fun free painted desktop wallpapers!
I've said it before, but for all my "more is more" approach to my art, I still like my desktop to be really minimal. I think if it's too busy, then it's too much to look at and stresses me out! However, that being said, I am forever changing up my wallpapers on my devices. It made me realize that I am one of those people who pretty much avoid anything "common." My inner individualist must customize and change pretty much everything in my life, and no one can have the same thing. This leads to silly things like changing my desktop wallpaper so it's always new and different. Does anyone else feel like that??
**Download your Free Painted Desktop Wallpapers Below**
These files are for Personal Use Only. Copyright lays with Fox + Hazel and are not to be re-distributed. Please do not distribute these files via email or blog. Instead, link back to this post.
If you love these freebies, you can say thanks in one of these ways!