Free Watercolor Christmas Cards + Print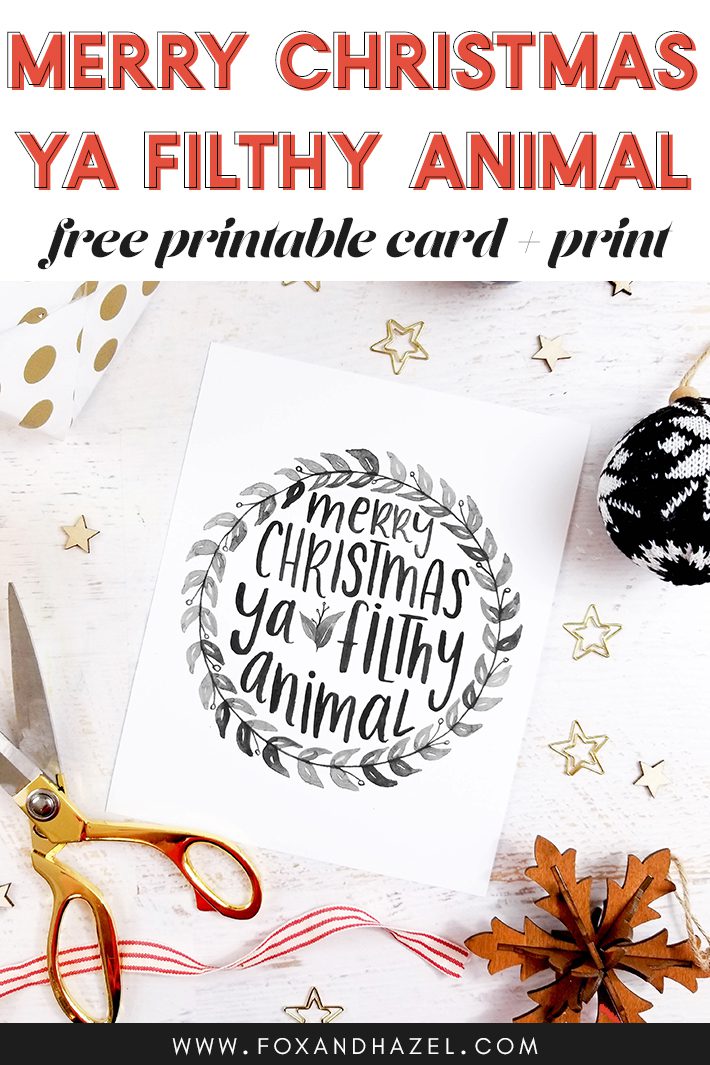 Confession: I have this sassy Christmas greeting on t-shirts for my whole family and they may all be matching. And we might wear them every year at Christmas! So of course it only made sense to make this iconic Home Alone 2 phrase into a set of free watercolor Christmas cards to share with the world. Let's be real – are you even a millennial if this movie wasn't a Christmas staple? And is it even Christmas if you don't have "Merry Christmas Ya Filthy Animal" on at least one t-shirt? Not in my world! I may wear my red & white Christmas shirt all year round. I'm not actually that fanatical about Christmas, but this silly saying always brings a smile to my face. And life is too short not to wear shirts that make me smile, y'know? Luckily, it's now the holiday season! So now I can rock my Kevin McCallister swag and not feel one bit ashamed.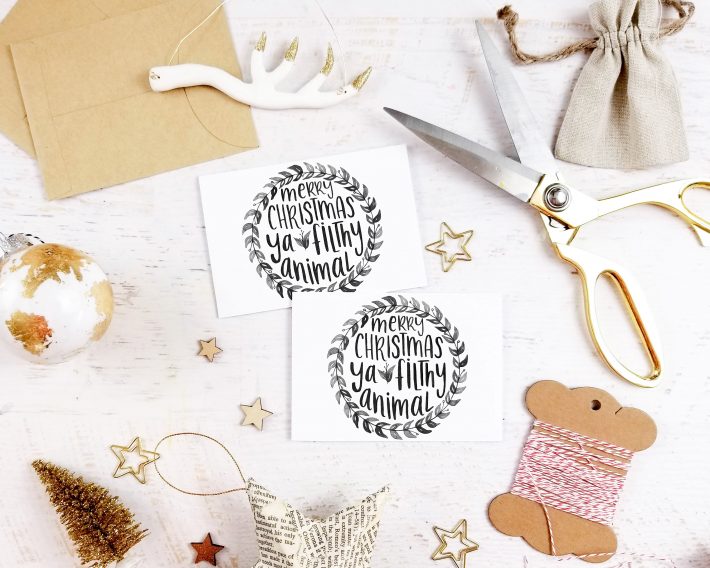 And to help you really up the nostalgia vibes, I've created an additional free printable art print for your use in your holiday decor this year. You better believe I'll have this on our mantle for everyone to see! I created the original art as part of a prompt for Inktober, and loved it so much I knew I had to share it here.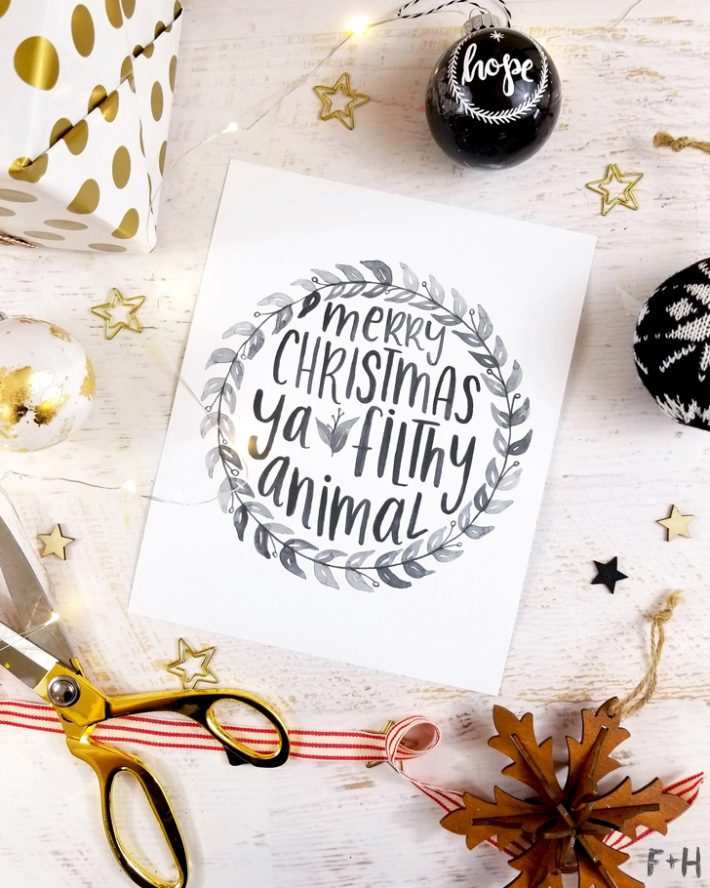 These files are for Personal Use Only. Please do not re-distribute. If you'd like to share them, please link back to this post!
If you use these in one of your projects, you can say thanks in one of these ways!