Free Natural Christmas Tree Prints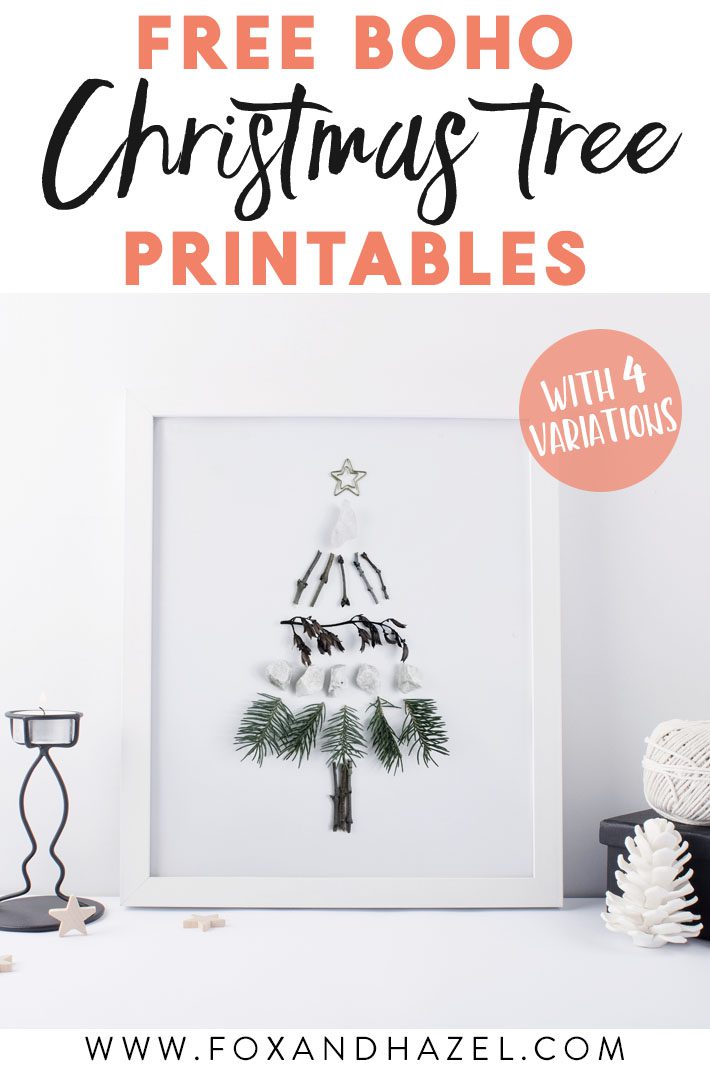 I love adding fresh elements to my Christmas decor, and I definitely lean towards a boho Christmas decor theme with a touch of white and gold in it. Pretty minimalist and Scandinavian like even! These natural Christmas tree prints came to me after seeing some pictures of mandalas made in nature. I also wanted a way to bring some freshness inside in a way that didn't leave pine needles everywhere! Or need to be watered every day (I already have too many plants that depend on me to survive.)
So I gathered some foliage and rocks from my front yard and had some fun arranging the found bits of bits of nature to create this boho Christmas tree. They turned out even better than I had imagined! These touches of fresh plants to my decor make everything feel a little less cold & drab, and a little more refreshing. If that's possible in December?!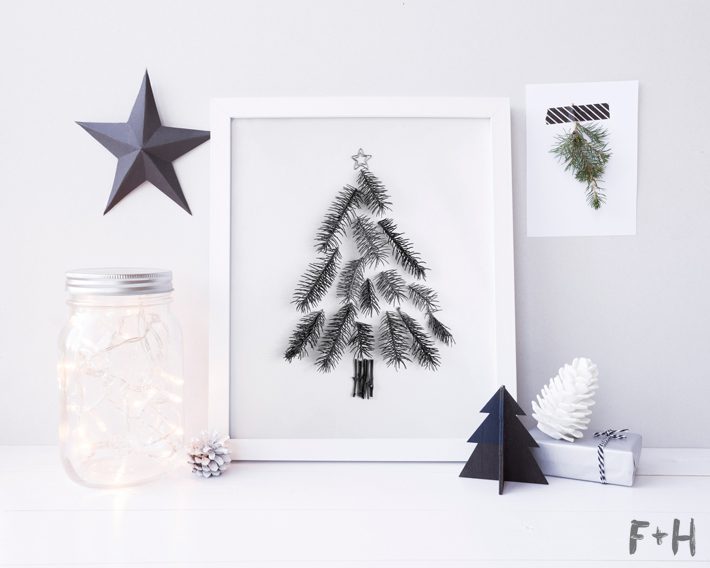 I loved how rustic and simple they turned out! And to make them even more versatile there is a black and white, and colour version of each print. They would go in any minimalist/Scandinavian/modern Christmas decor theme. And adding a boho Christmas tree art print is a fun way to bring the outdoors inside (without the upkeep!) These would also make a great hostess gift for any holiday parties you're headed to this season! You can put one of these prints in a frame, grab a bottle of wine and you've got a festive gift! Also, if you're looking for more Christmas decor, be sure to check out these free watercolor Christmas cards + art print, and this post where I've rounded up over 110 free modern Christmas designs!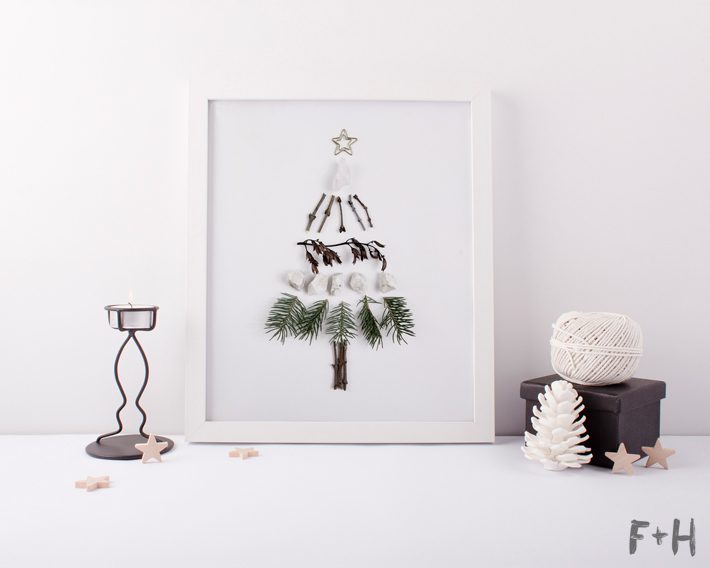 **Download the Natural Christmas Tree Prints Here:**
These files are for Personal Use Only and copyright lays with Fox + Hazel. Please do not distribute these files via email or blog. Instead, link back to this post.
If you love this freebie, you can say thanks in one of these ways!