Free Floral Desktop Background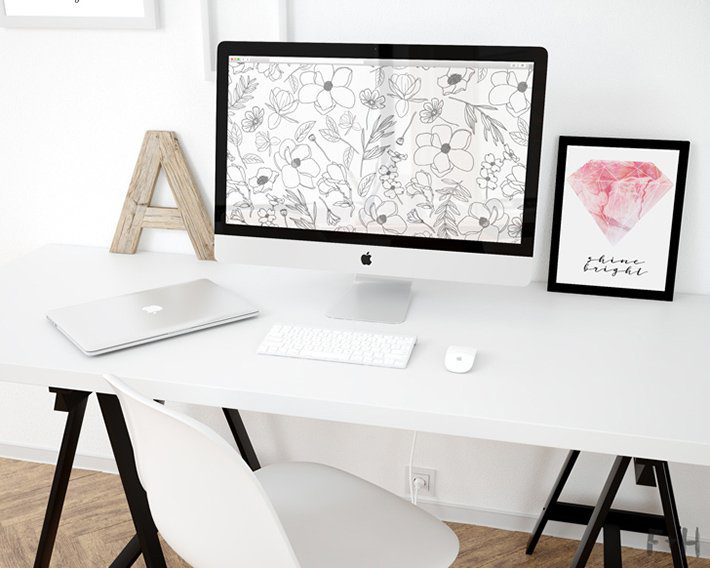 This set of free floral desktop background, and iPhone & iPad wallpapers come after many months of hemming and hawing over the daunting task of learning how to use Illustrator. I finally took some time last month to start and created these tech wallpapers!. I've been using Photoshop for over 10 years now, but Illustrator was a whole other animal I was equally drawn to and avoiding. I spent some time vectorizing these flower illustrations I drew and had a lot of fun making them into a pattern! All this to say that you can grab this free floral desktop background for your desktop, iPad and phone!

If you just can't get enough of this floral pattern I drew, then you'll be pleased as punch to know you can also download a free set of bookmarks from Inkstruck Studio too! I'm always searching for a bookmark (that isn't an old receipt) so I created these. They come in a set of four, so you can keep them all or give them away to anyone you like! I digitally coloured in the one bookmark, which was a fun new challenge for me. I love the look of subtle colour. That black one might also be my favourite too. Good thing I don't have to choose!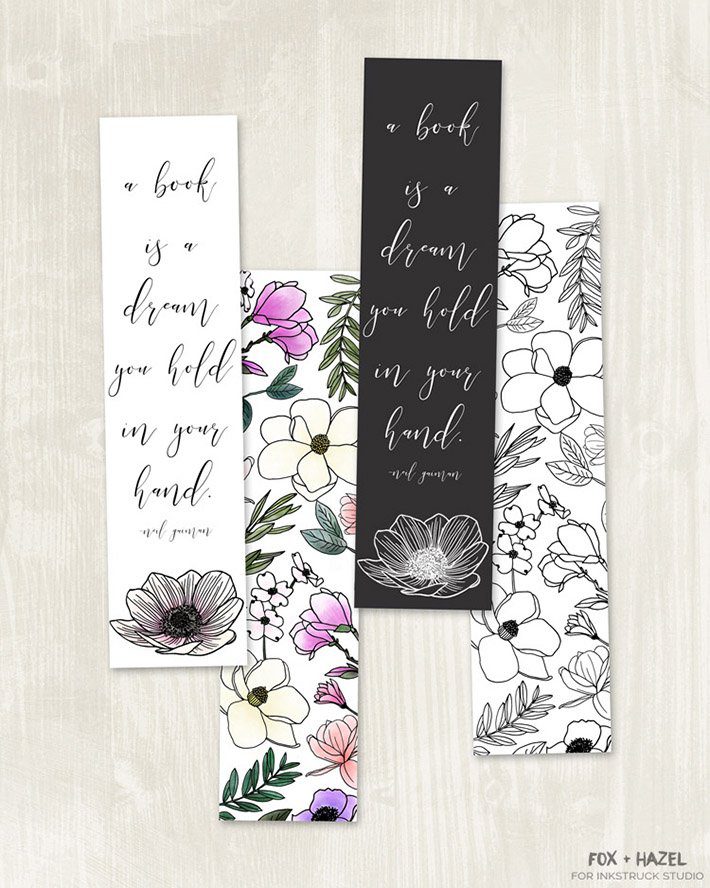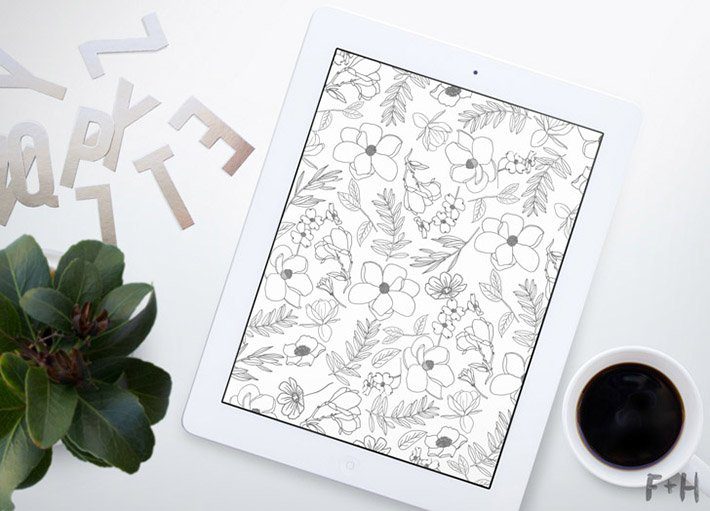 If you love free tech wallpapers, then be sure to check out more of mine below!