StencilGirl + Lindy's Gang Art Journal Tutorial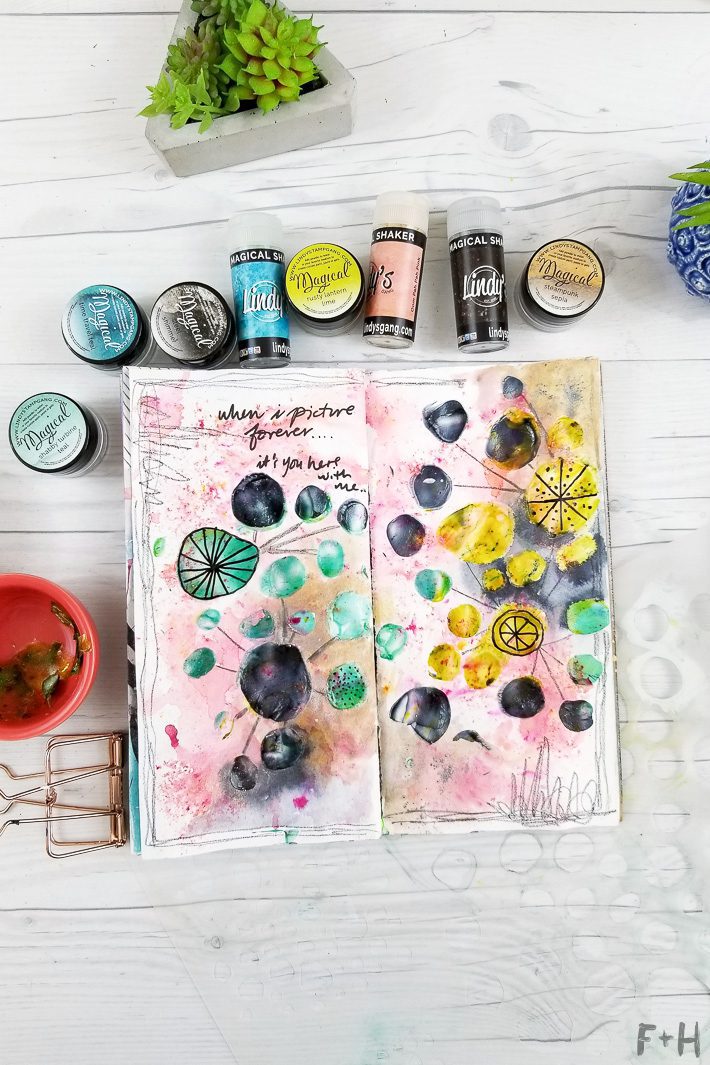 Welcome to Fox + Hazel, artists! I've been looking forward to this blog hop for ages. StencilGirl and Lindy's Gang are two of my favourite product brands, so this collaboration was a dream come true!
I'm especially taken with the Magicals from Lindy's Gang. I might be low-key obsessed with them. They are so much fun to work with, and I love that they're dye-based! I personally love including water-soluble mediums in my work, but they can be finicky to work with because they don't dry permanently. Not the case with Magicals! And of course you know my love for all things surrounding stencils!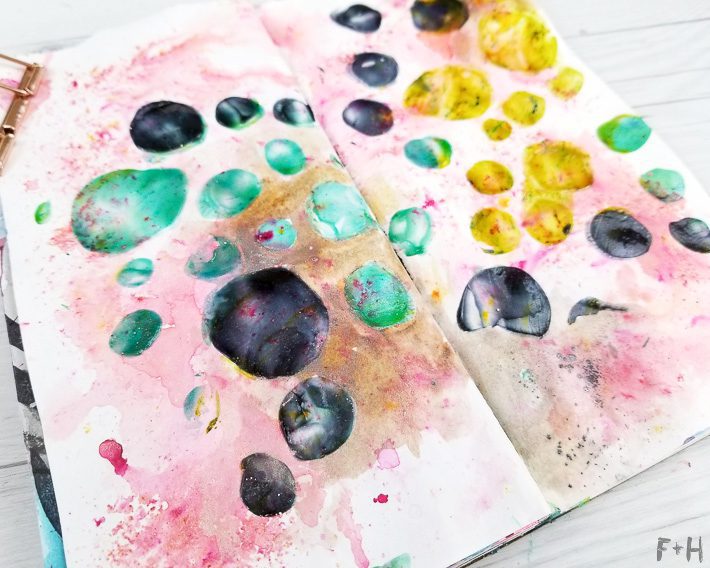 So, rather than write about my undying love for these products, I'd rather show you a fun new technique using Magicals with stencils from StencilGirl!
Check out the video below to see how you can add Magicals to gloss medium and use with a stencil to create some cool effects!

And what's a blog hop without a GIVEAWAY?
One lucky winner will receive both a $25 Gift Certificate to Lindy's Gang
AND a $25 Gift Certificate to StencilGirl Products!
Enter to win by leaving a comment below.
Then be sure to visit the other blogs in the hop and comment to win.
The more blogs you comment on, the more chances you have to WIN!
One winner will be chosen at random from all blog comments!
(One comment per blog please.)
You have until Tuesday, April 24th at 11:59PM Central Time to leave your comments.
Winner will be announced on StencilGirl's Facebook page and Lindy's Gang's Facebook page on Wednesday, April 25.
Blog Hop Order:

April 18
Mary Beth Shaw
Gwen Lafleur
Mary C. Nasser
Debi Adams
Tina Walker
Kate Palmer
Cindy Wille
Natalie May
Pascale Bernard
Anat Weksler
Bertheas Peggy aka Nirvana
Elena Martynova
April 19
Belen Sotelo
Cindy Gilstrap
Kiala Givehand
Torrie Gass
Janet Joehlin
Valerie Ouellet
Aga Baraniak
Sivan Amedi
Aleksandra Mihelič
Joanna Marquet
Phoebe Tonosaki
Caroline Parent
April 20
Carol Baxter
Sandee Setliff
Karen Gaunt
Louise Nelson
Sherry Canino
Kerry Fellowes
Yulianna Efremova
Kasia Bogatko-Skoczypiec
Olga Bielska
Olga Ravenskaya