Kawaii Halloween Ghost Candy Bag Tags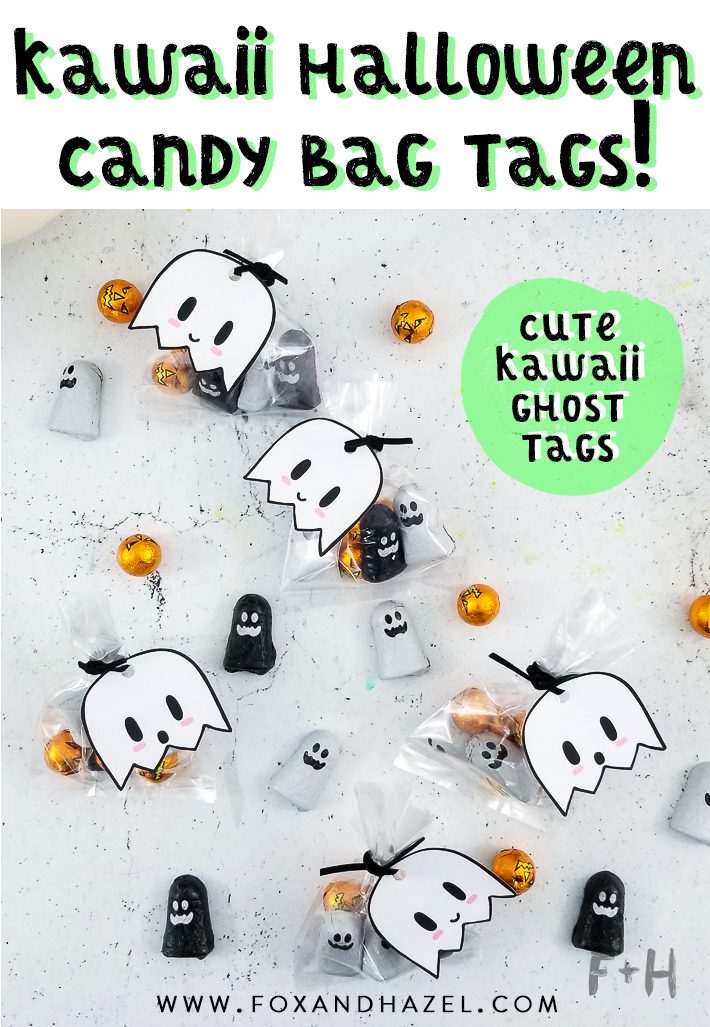 Fun fact: we have two rules in our house about Halloween costumes. 1. No princesses/glittery/pointlessly "feminized" costumes (I'm looking at you stupid glittery girl's pirate costume with a short skirt for a 3 year old) and 2. Nothing scary or "evil." My kids are all still young and I'd like to keep them innocent of all the creepy & dark stuff out there, including Halloween themes. I'm sure I'll battle them at some point about this, but for now I like to keep Halloween cute & kid-friendly. And what's cuter than kawaii? Who could be scared with a kawaii Halloween!?
I also love love love making candy bags for Halloween! My motto with Halloween is: more is more. Who doesn't want a butt ton of candy after a hard night of trick-or-treating? That's why I love making candy bag tags to add to treat bags so I can up both the candy count and cuteness! And as I previously noted, I'm not a fan of scary Halloween, so these adorable kawaii ghost candy bag tags are a fun alternative!
These little handdrawn kawaii ghost were fun to sketch one night! I've been doing a lot of drawing in front of Netflix lately. I plan to use these kawaii ghost candy bag tags on the treats for my daughters' classes. They're super easy to print on cardstock, cut out, hole punch and tie on to some bags. Kawaii halloween just might be my new favourite theme to roll with.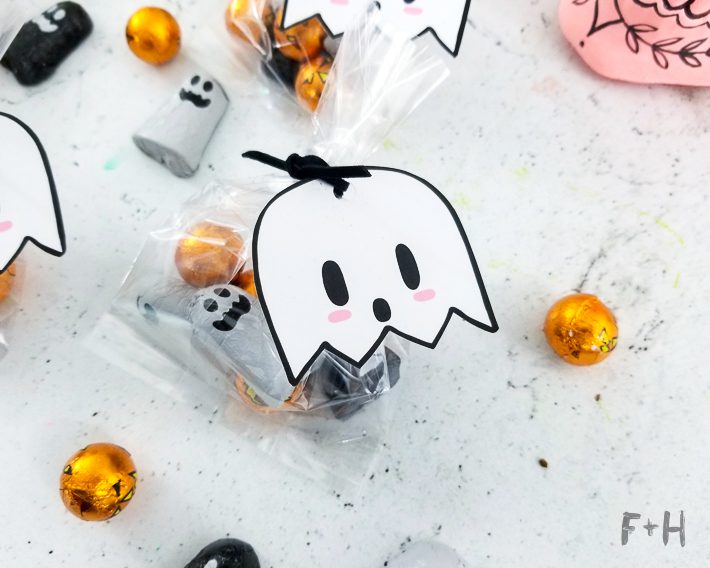 These prints are available for Personal Use Only. Do not re-distribute or re-sell.
If you love this freebie, you can say thanks in one of these ways!