My Real Home Art Studio Tour: Part 1
Some links in this post are affiliate links to products I love!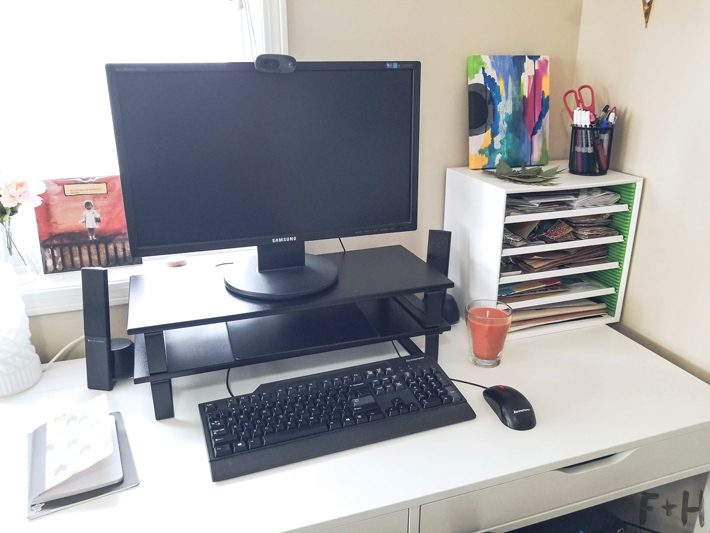 So back to that fun corner where the two walls meet! This is my computer working area (where I'm writing this post right now!) For those that care, yes I work on a PC not a Mac! I also have a 26″ monitor so it's easier on my eyes. My computer set up isn't really that cute/glamorous but I've been trying to make it more ergonomic since my old set up was giving me neck issues. Thanks to these risers my monitor is at a better height. And this paper organizer is also awesome because the shelves are adjustable and have lips to stop things from falling out!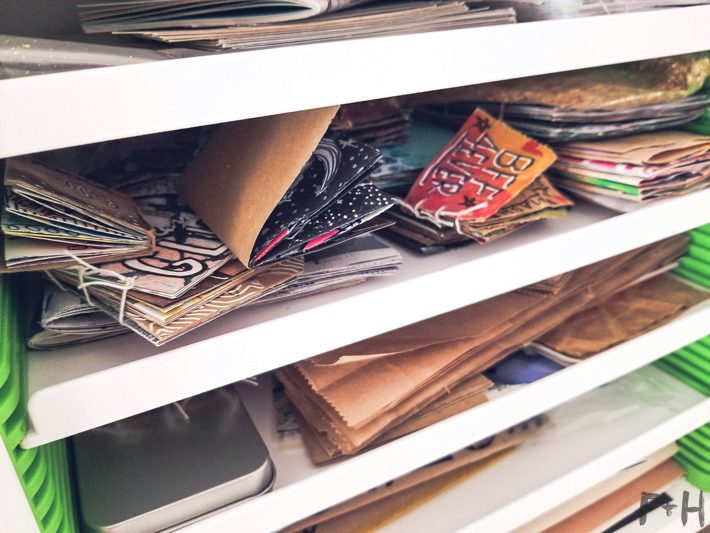 I also love having a lot of pretty/inspiring things in my home art studio, so these pretty paper lanterns and gold star were a must-have. They were leftover decorations from my daughter's 3rd birthday party. My husband has a love/hate relationship with them, haha.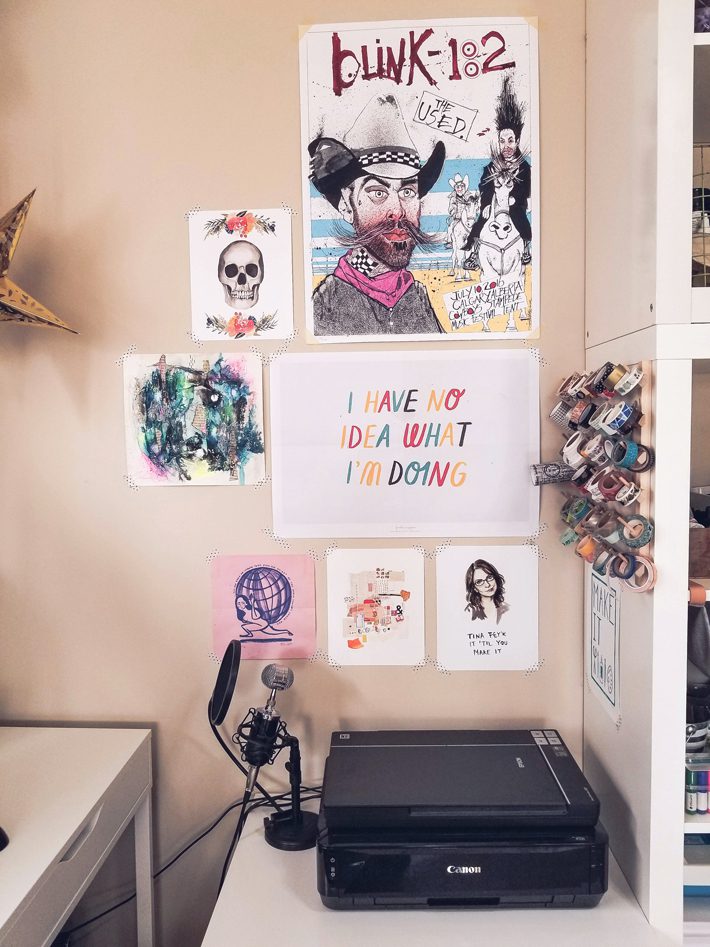 This is probably one of my favourite nooks in my office because it is full of ART! I have prints from a few places – the giant Blink 182 poster was from when I saw them in concert in 2016. The "I have no idea what I'm doing" poster is from an edition of Frankie Magazine. The watercolour skull and flowers print is one you can get here for free on my site! The painting is one done by me, the pink print is from Bobbie Rae, the found pieces collage is by Emily Rickard, and the Tiny Fey print is by a local artist Heather Buchanan. I cannot remember where the "Make It" print came from – I won it about 6 years ago!
This is also the nook I keep my printer, scanner and mic in. I finally got rid of my all-in-one-printer! It feels like a real grown-up move, haha. The scanner is an Epson Perfection V37 which they don't make anymore, and the printer is a Canon Pixma iP7220. I super love both of them & highly recommend both (any Epson scanner since they no longer make mine!) This is where I store all my washi tape on this spool rack I got when I was in my sewing phase – it's so multifunctional. I keep my tech stuff on top of my other favourite piece of furniture…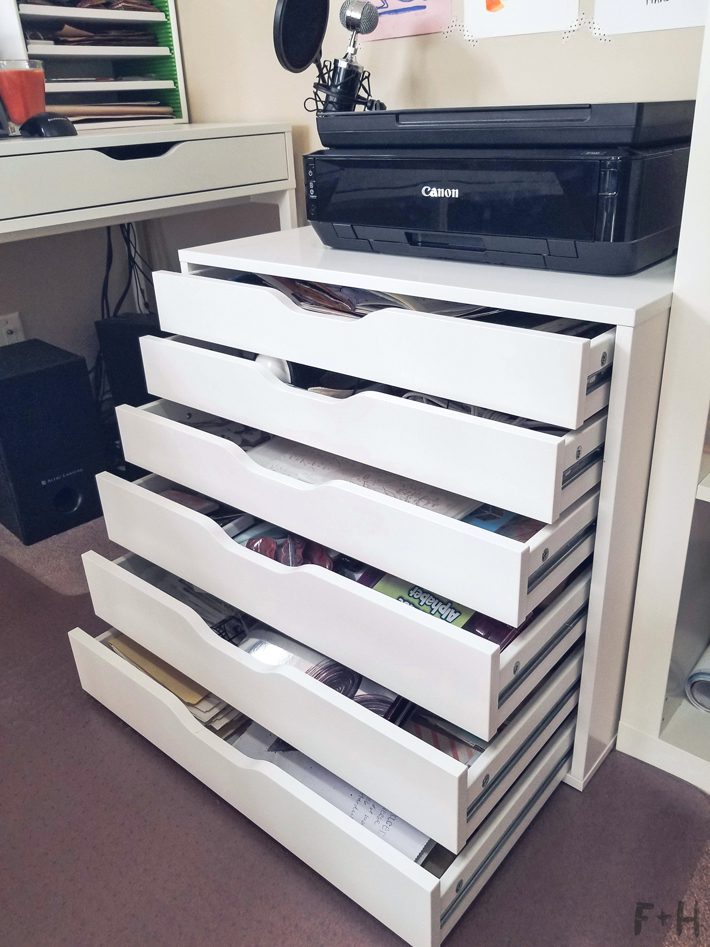 My Ikea Alex Drawers! I wanted a flat file so badly, but just didn't have the money or space for one (someday!) and these are a seriously great alternative. Want to see what I keep inside it!? Here's the order in which I store my shiz in this drawer unit:
In progress art journals/projects
Random drawing supplies, headphones and light pad
My extensive stencil collection
My equally extensive stamp and inkpad collection
Ephemera and random papers
Finished artwork, digitized works, etc
Phew – that's just one-half of my home art studio! I'll be sharing the other half of it in a second post so be sure to check it out later this week. I'll be sharing my insane storage shelving, my filming station, and how the other side opens up to the rest of my house!