DIY Calendar for April
Some links in this post are affiliate links to products I love!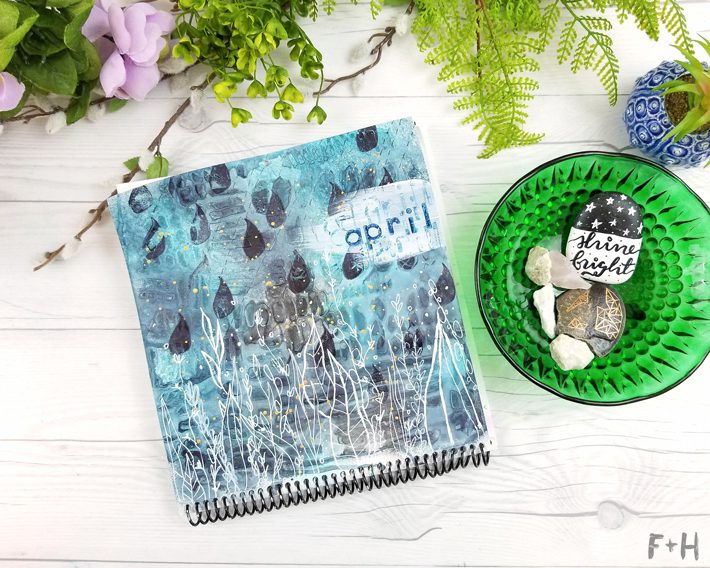 It's almost April, which means it's time for another page in my mixed media calendar! I have always associated April with rain (probably from a lifetime of hearing "April showers bring May flowers.") So I dove into this theme, and actually decided to re-create one of my art journal pages. I made the art journal spread below back in the fall with a bunch of sprays from Shimmerz Paints. I've been using their products since the fall and love their wide range of sprays, mists and water based paints! They're fun to work with both in mixed form and as watercolor paints!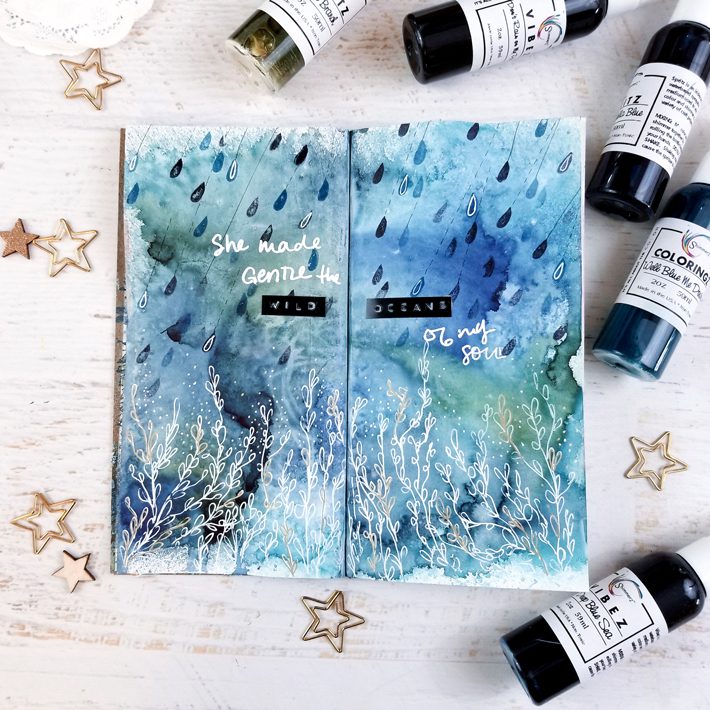 So taking inspiration from that spread, I set out to recreate a similar design in my calendar! It was fun to take inspiration from my own work. In the past I would have found it boring – like repeating my work seemed like cheating. But then I had to remind myself that this is how artist's find their style and improve their skill.
It's really common practice to go back and replicate your own work. I don't know why I thought it was so weird! I'd like to go back and copy more of my past works. If anything, maybe it will help me hone in on my artist's voice a bit more.
Anyways, I love how moody this calendar spread turned out! As I mentioned before, April has always equalled to dark, damp and rainy in my mind. Not that it's necessarily like that here, but for whatever reason I love the theme of rain & rain storms.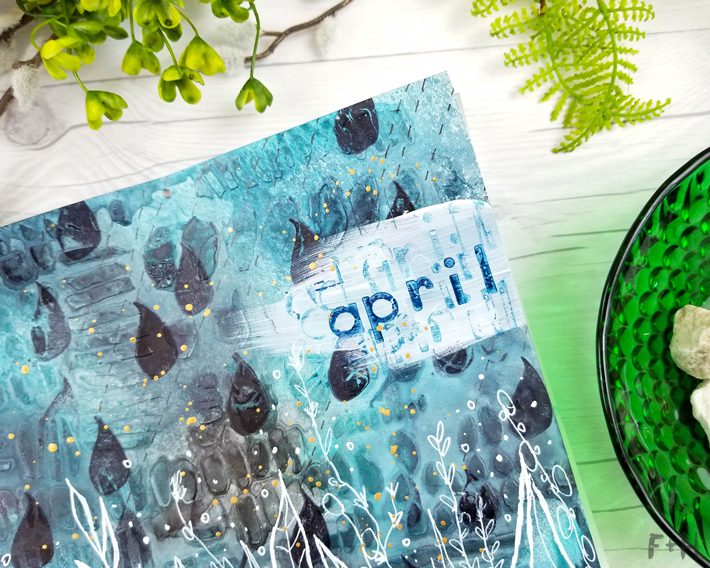 Come see how I made the entire mixed media calendar page for April. I have the entire step-by-step process below!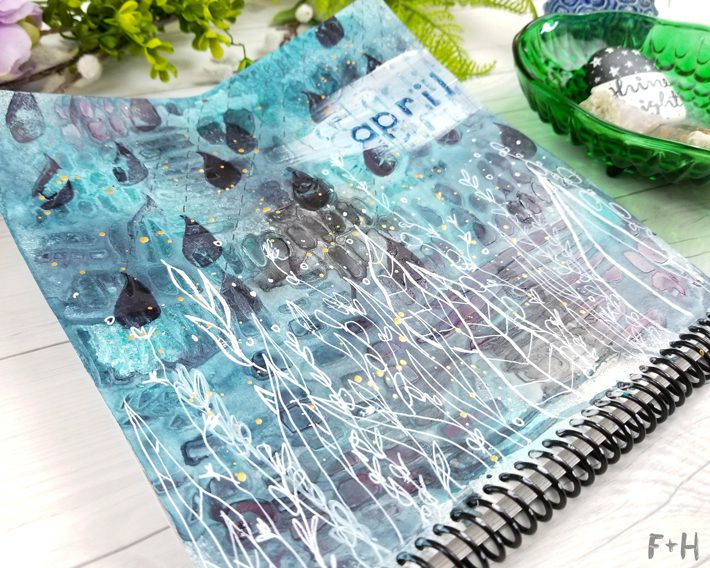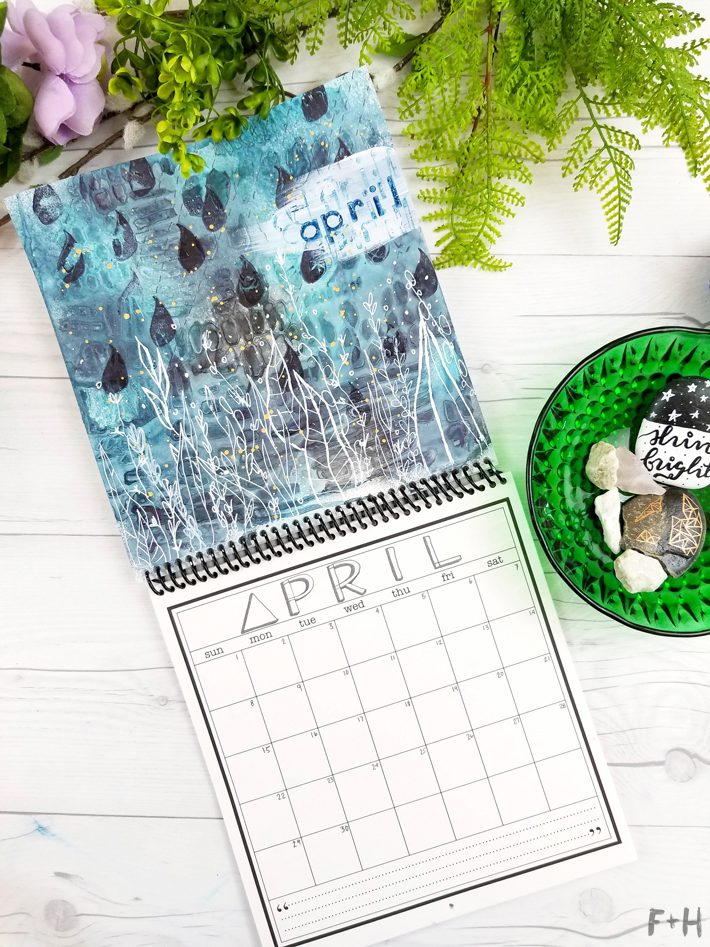 If you love this mixed media calendar project, you can share the love in one of these ways!