DIY Watercolor Flower Calendar for March
Some links in this post are affiliate links to products I love!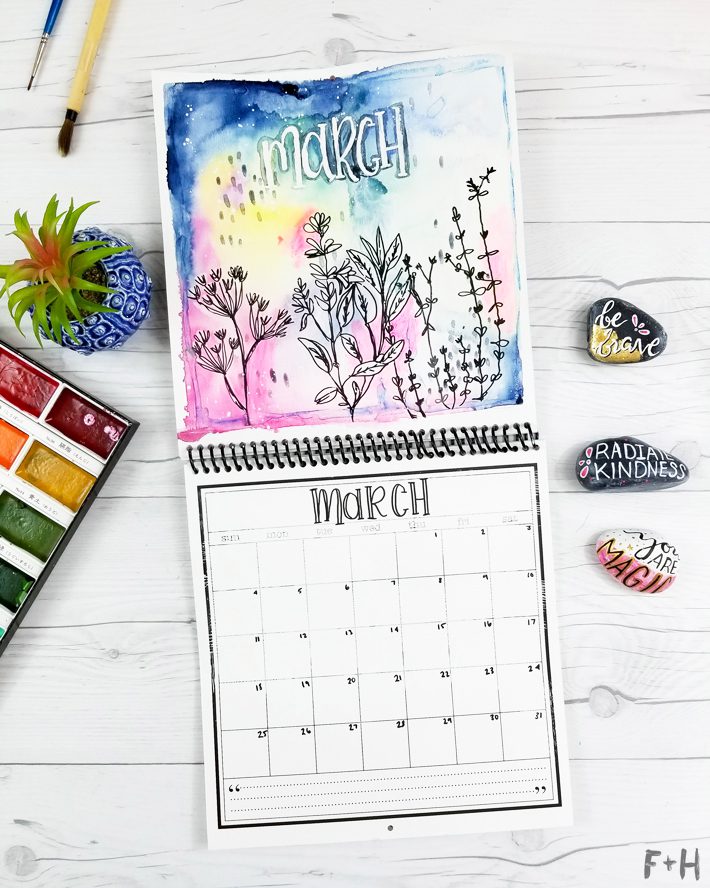 It's almost the end of February, which means it's time for another calendar page! I'm really excited to share this watercolor flower calendar spread for March. It was just what I needed to make one day as I was staring at the 3 feet of snow outside my window. I wish I was kidding about that. We have a ridiculous amount of snow right now, and I'm just trying to ignore it as best I can.
After doing more acrylic paint based calendar pages the last two months (HERE and HERE), I thought it would be fun to mix things up! Watercolors have always been one of my loves, and I hadn't touched mine in a few weeks. Add some gesso, stencils, my favourite drawing pen and this pretty little watercolor flower calendar came out!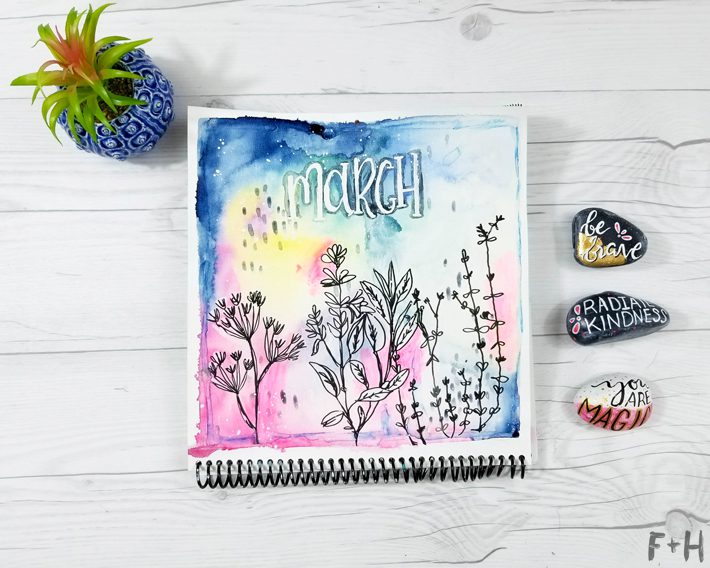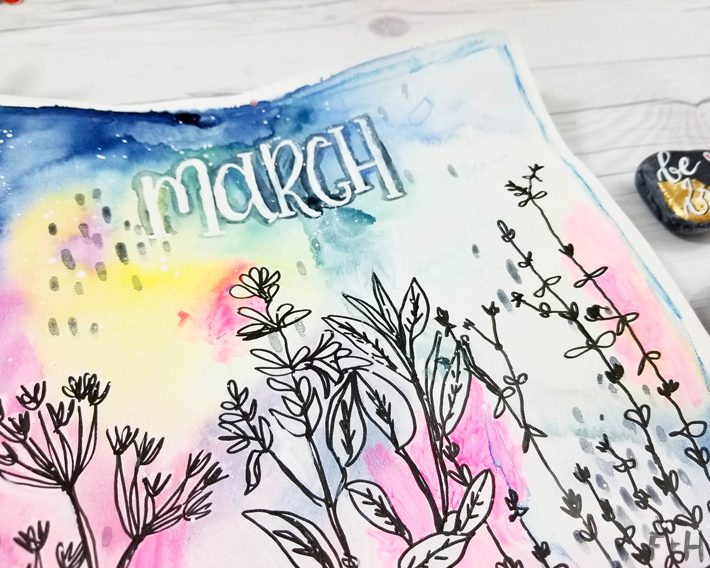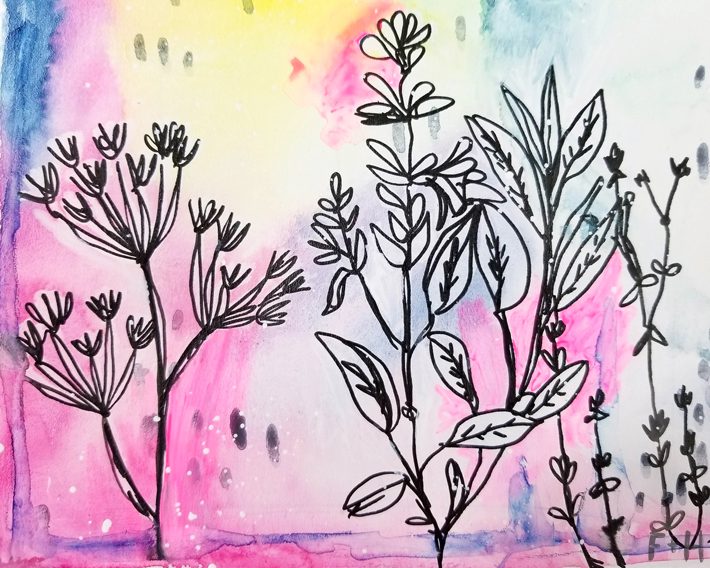 As always, you can watch the entire process over on my YouTube channel. Be sure to hit the subscribe button as well so you are notified when my latest videos are up!
All products used in this DIY Watercolor Flower Calendar can be found below:
OR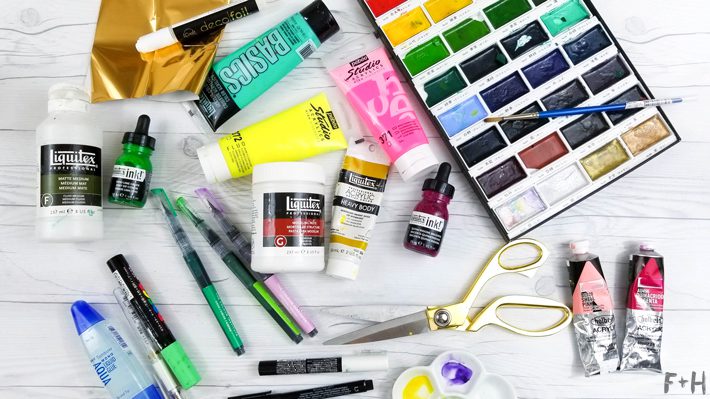 Do you love art supplies? Now you can shop all my favourite art supplies in one place! Check them all out HERE!