DIY Wall Calendar for Feburary
Some links in this post are affiliate links to products I love!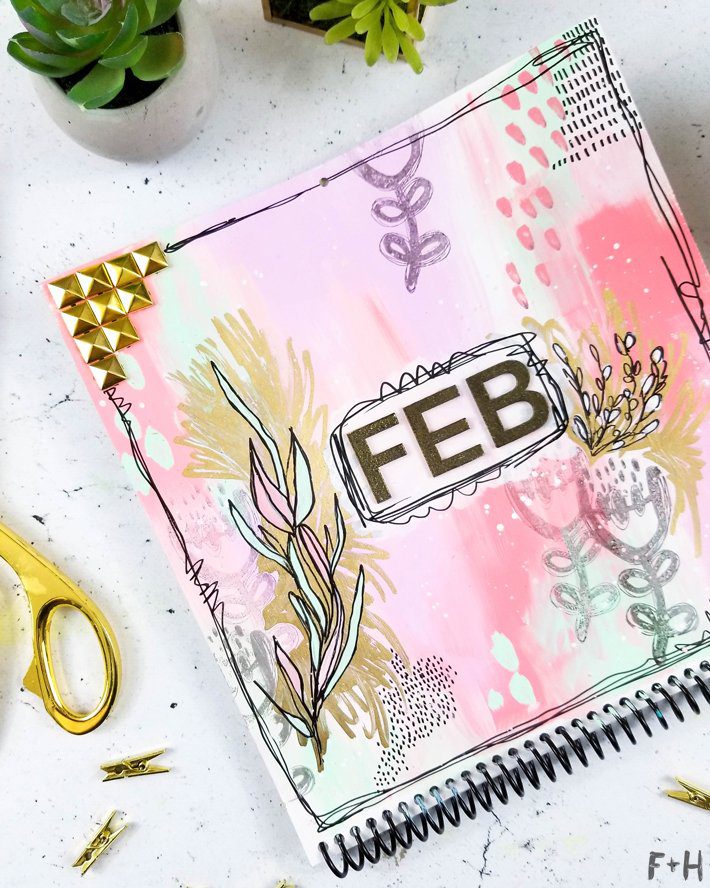 Eek, I am so pleased to be back for this month's DIY wall calendar edition! First of all, if you're new, be sure to check out my calendar design for January. This is part of my ongoing series for this year where I'm making my own mixed media calendar every month for 2018. And guys, I am in loooooove with February's! I was hesitant with this colour palette because pastels are not my thing, which was silly. Because this turned out SO beautiful. My inner girly girl is here for it.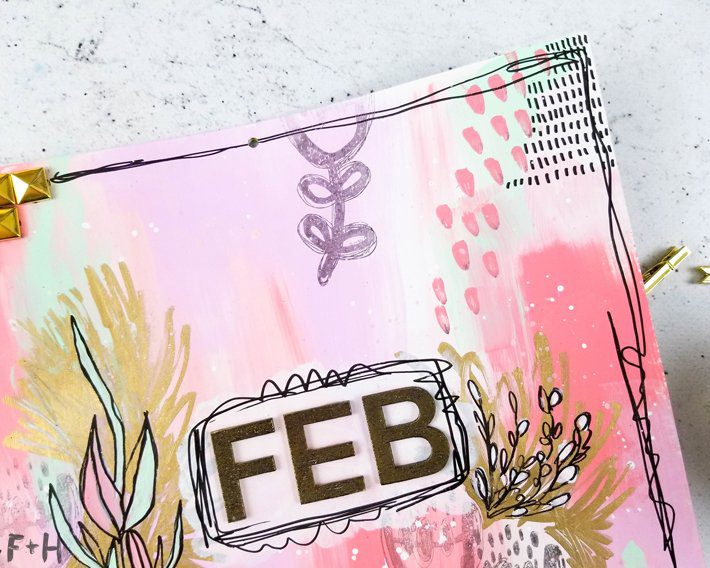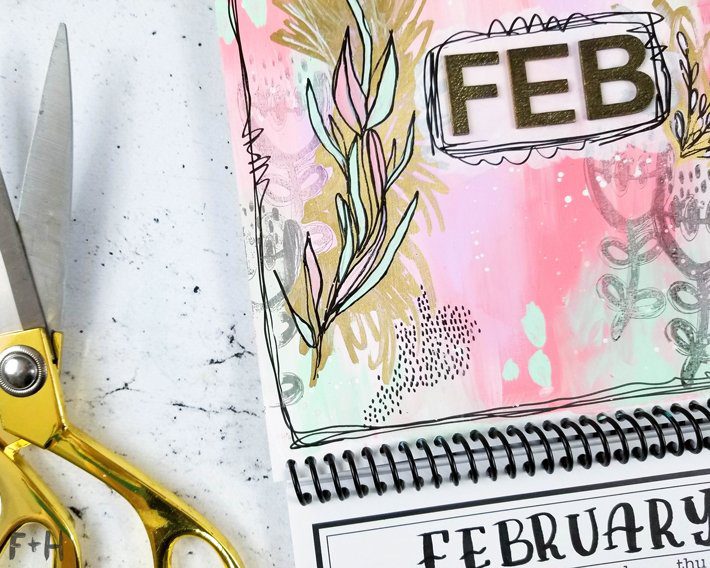 Look at all that yummy detail. I also have discovered the most glorious gold paint pen to grace this earth which you need. You NEED it. It's life changing, I swear. Most gold paint pens aren't a true metallic, but are more gold-esque in their shades. Which can be disappointing if you want a true gold, but this pen delivers on that metallic vibe. So, if you want to find out about this unicorn gold pen, and how I made February's spread for my DIY wall calendar, then check out the video below. The entire process is shown, along with my usual ramblings (and not being able to remember what materials I'm using. I swear I'm a professional.) You can also check out all the materials I used too, most of importantly the aforementioned glorious gold paint pen!
All products used in my DIY wall calendar can be found below:
Paint:
Other Supplies: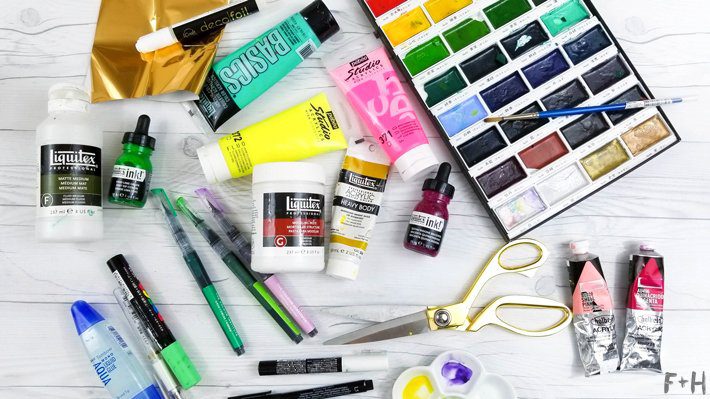 Do you love art supplies? Now you can shop all my favourite art supplies in one place! Check them all out HERE!