Free Blue Agate Wall Art
Some links in this post are affiliate links to products I love!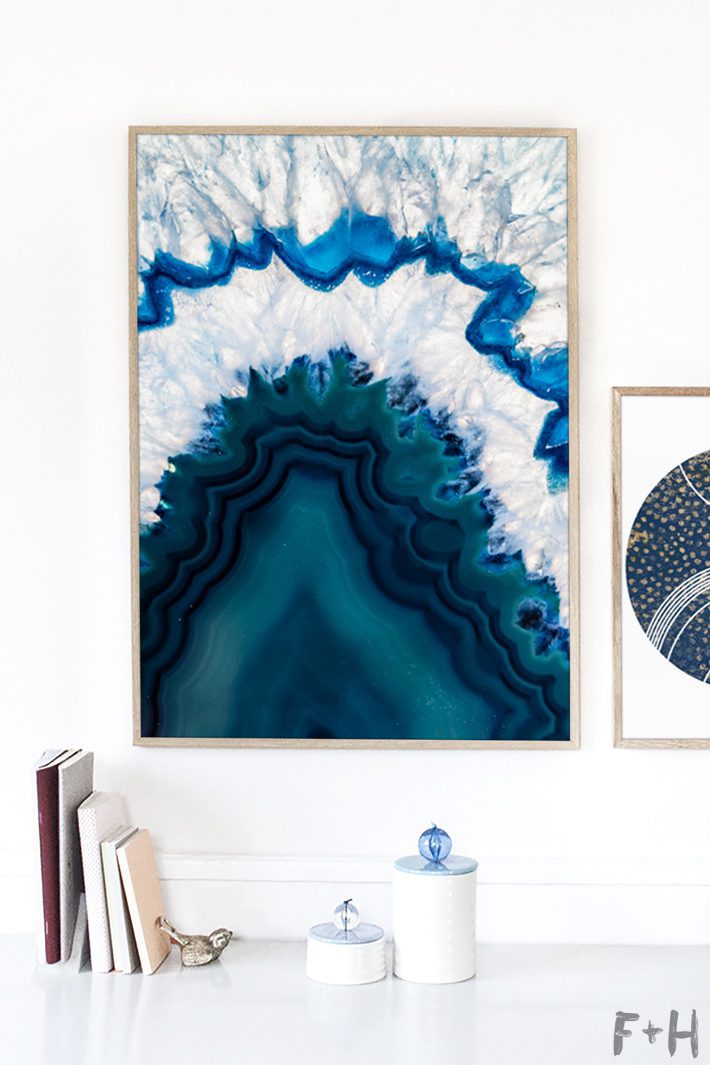 Agates (or geodes) are still having a moment, and I am all here for it. I love the combination of a glamorous interior with a bit of rough exterior. I remember getting my first agate slice when I was a kid. We were on a school field trip at a historical landslide location where rocks were a planet. The boy I was crushing on bought me a pink one as a sign of his affection. Being in love with this kid, I was obsessed and held on to it for the rest of my childhood.
Of course, now all these years later it's been lost. That happens when you have kids and shuffle around houses a few times.
I still want to get some more agate slices in my home, but for now, I'll decorate with this gorgeous blue agate wall art. I just love the deep blues with the crystal whites in this one! It would go so nicely with my minimalist geometric prints or on a desk with this modern watercolor background on your monitor.
Do you love geodes or agates? I'm trying to find more ways to include them in my home decor. If you have any ideas besides agate wall art, then please share with me below! I know there are so many fun projects out there like coasters, knobs, etc. Maybe some fun curtain tiebacks are in order? Share your agate DIY projects with me in the comments!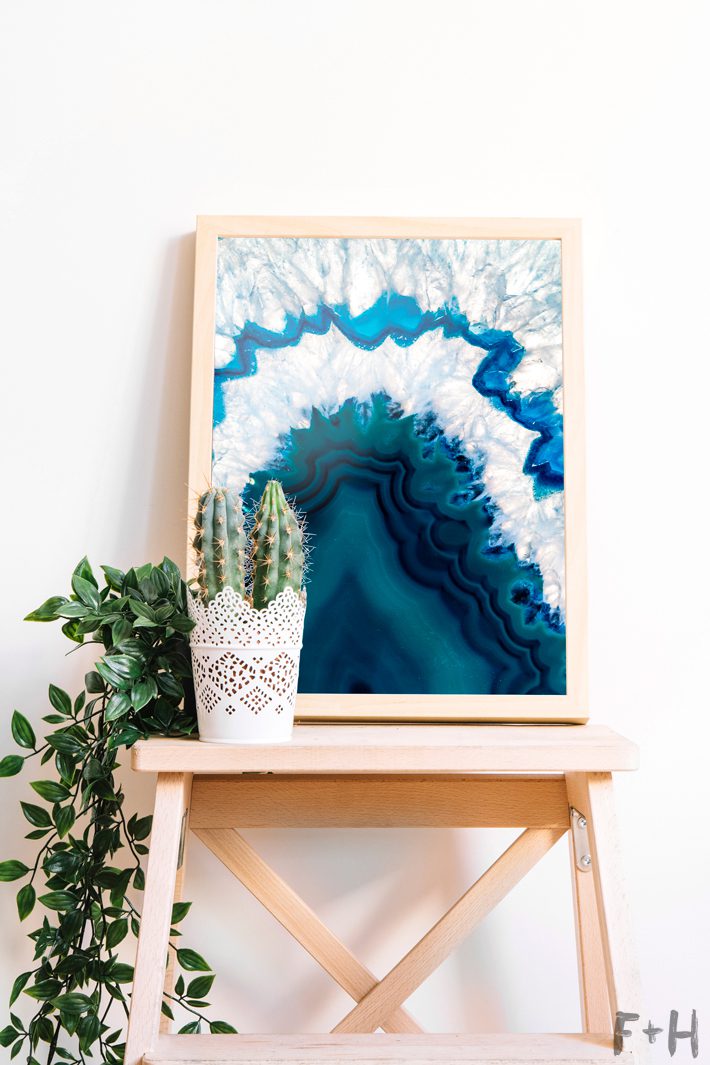 These files are for Personal Use Only. Please do not re-distribute. If you'd like to share them, please link back to this post!
If you use these in one of your projects, you can say thanks in one of these ways!