Free Coloring Christmas Cards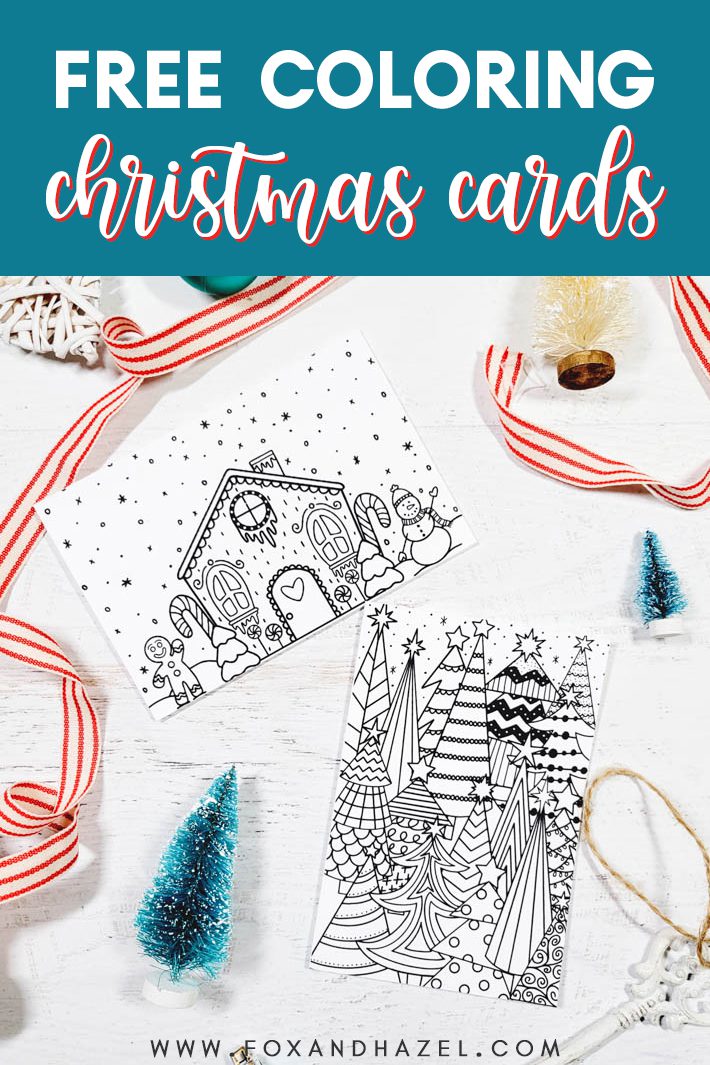 The holidays are just around the corner and my house is gearing up for Christmas already. My kids have been ready for Christmas since Halloween was over! I hold off on decor until December 1st, so they have been patiently waiting. To help them wait, I drew up these free coloring Christmas cards for them to work on for their teachers! We do a teacher gift every holiday season and I like to include something handmade from the kids. This is usually the card since I don't expect their teachers to have that much sentimental attachment. Plus, it becomes a fun holiday craft for them to work on at their own pace.
I drew these up one night in Procreate while binging on Locke & Key (have you watched it??) I think the lil' gingerbread man might be my favourite part! We usually make gingerbread houses every year too. Drawing these free coloring Christmas cards got me thinking of some fun decorating ideas! We got a gingerbread house kit last year from a bakery instead of the grocery store. And wow, it was a game-changer! The cookies were soft but firm enough to build with and tasted amazing! We are planning to buy one again this year because it was so good. Until we get to the real gingerbread house, I'll satisfy that want by coloring this fun card instead! I hope you & your family have fun coloring in these cards as well. I'd love to know: what is your favourite part of the holidays?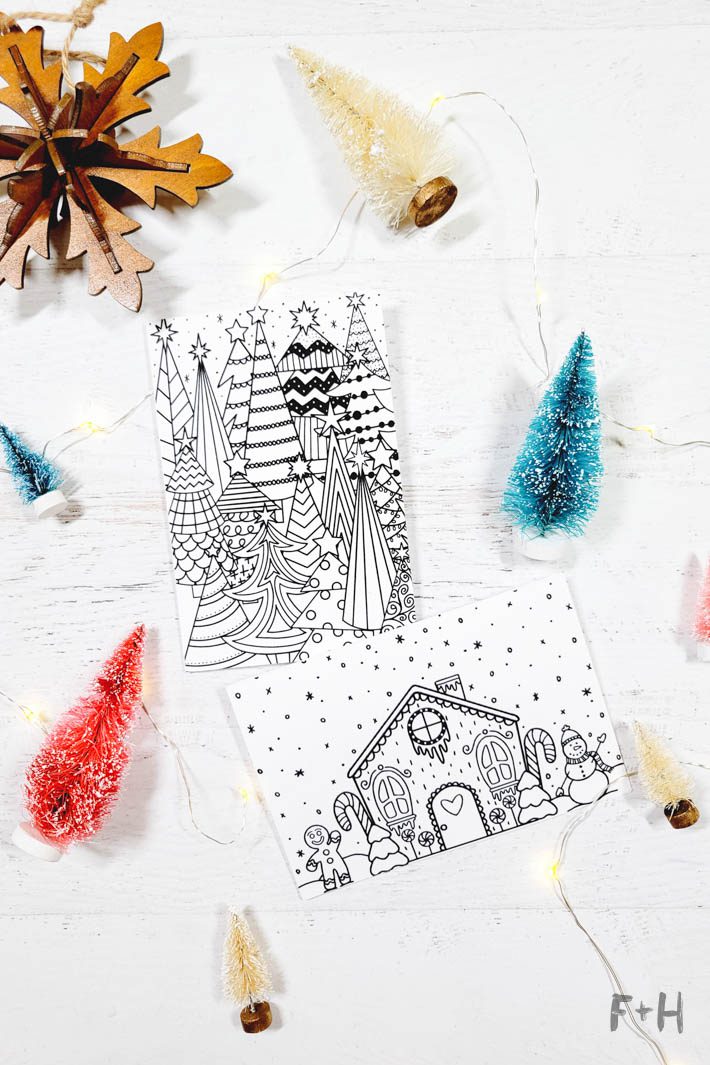 This free printable coloring page is for Personal Use Only. Do not re-distribute or sell
If you love this freebie, you can say thanks in one of these ways!