Free Encouragement Wall Art Print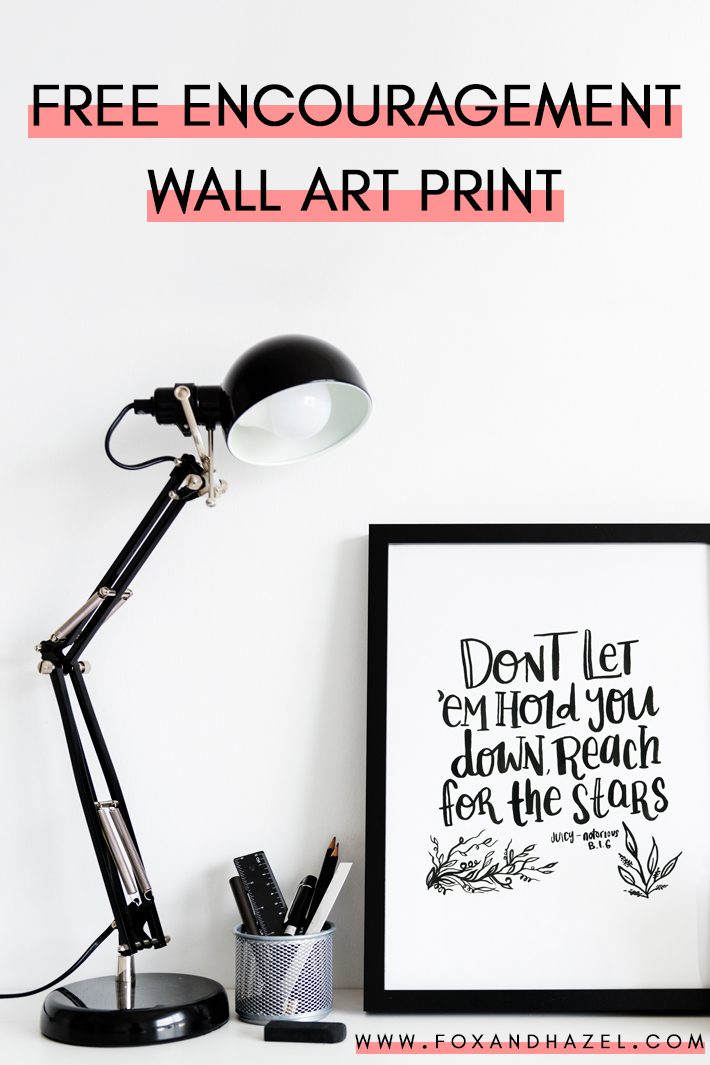 It's another day, another free encouragement wall art print! I love making these types of art prints because I'm a big believer in affirmations. I started using them a couple of years ago when my mental health was really at a low point. They were great reminders to me of how great my life was (and still is!) and all the things that are good about me. So creating an encouraging art print falls in line with my belief in positive thinking. These little reminders can be a great way to keep your spirits up every time you look at them. Next on my "To Create" list is a set of affirmation cards to share, so keep an eye out for those in the future!
I used to sort of scoff at the idea of positive thinking, affirmations, manifestation, etc., but it's started to make a lot of sense for me as I've gotten older. I do believe that thinking positively manifests positive results just simply because you're choosing a positive perspective. Everything looks serendipitous when you're choosing to see the world that way. Which, to me, isn't a bad thing at all.
This was a fun one to create as it's a lyric from the song Juicy by The Notorious B.I.G instead of just a random inspirational quote. I think the simplicity in the black &white design lends itself to fit just about any decor style in a person's home. Hopefully, you think the same! I've created multiple free encouragement wall art print designs over the years, and you can find links to all of them at the bottom of this post. I hope this little bit of art can be a pick-me-up for you throughout the day!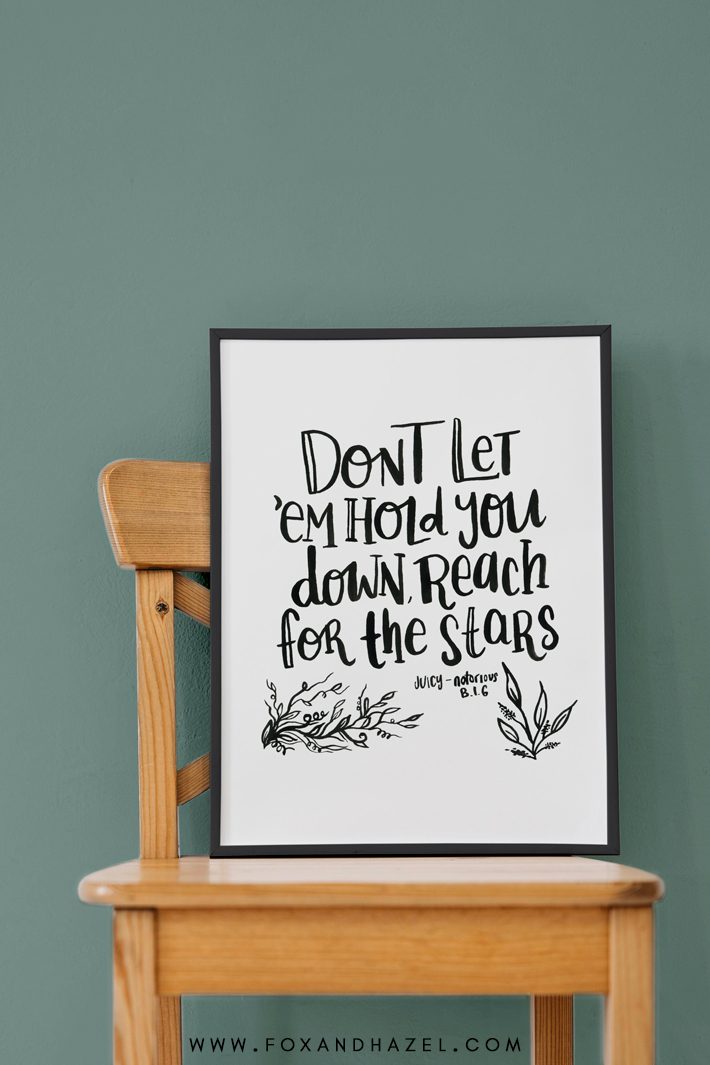 This free printable art print is for Personal Use Only. Do not re-distribute or sell
If you love this freebie, you can say thanks in one of these ways!