Free Midcentury Modern Wall Art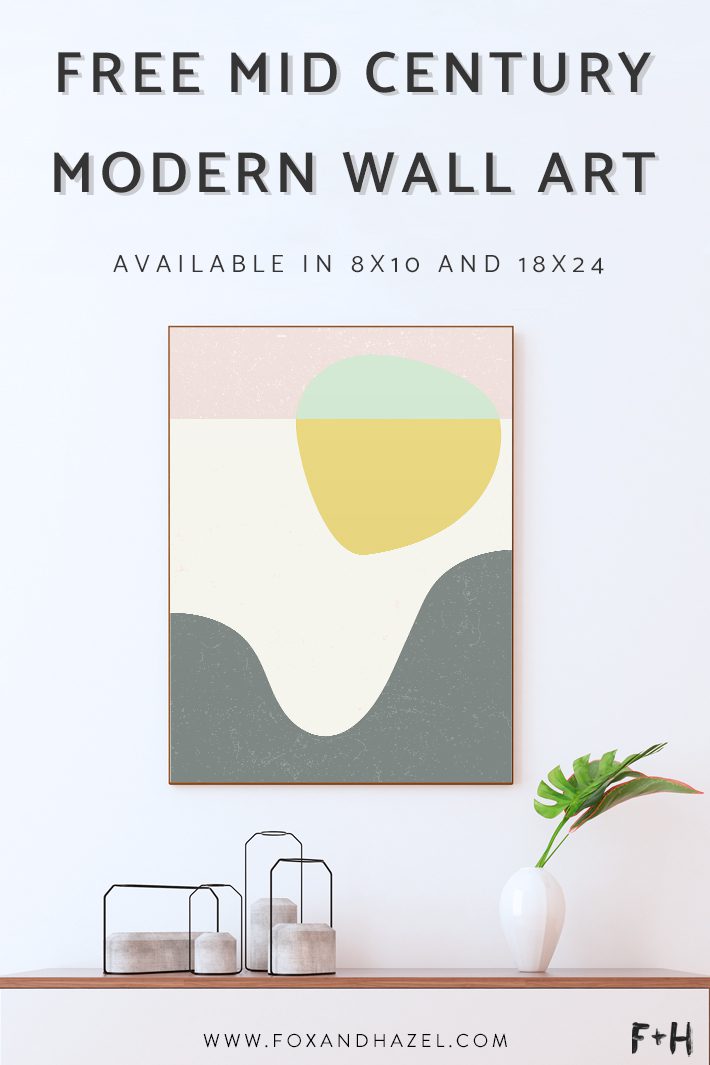 It's another day, another free art print! I'm loving all the mid-century modern art I'm seeing online and in-store lately. My heart has always had a soft spot for a vintage style that was based on the 60's/70's, so this revival has made me more than happy! I also really like the new take on this style with the softer more modern colors. No more avocado green and burnt orange! I dreamt up this fresh fun mid-century modern wall art while I was playing around in Illustrator. I've been a Photoshop user for 13+ years now, and I figured it was time to learn Illustrator.
Like my last post, I've made this print available in both an 8″x10″ and 18×24″ poster size. The smaller size is perfect if you want to print something now and get it up on your walls. The larger poster size can be taken to a local print shop. Or to Staples as an engineer print for a couple of dollars. Personally I really like the more modern but muted color scheme. That pale pink and mustard yellow are my two favourite colors lately!
Hopefully, you'll also enjoy this fun & modern art print up on your walls as well. I'm printing the poster size to hang in our living room this week! Even after having moved back in last winter, our walls are bare in some rooms. My next project is painting my laundry room with a mural… Maybe I'll share that here once it's done! Until then, scroll down to get the download and add a mid-century modern flair to your space!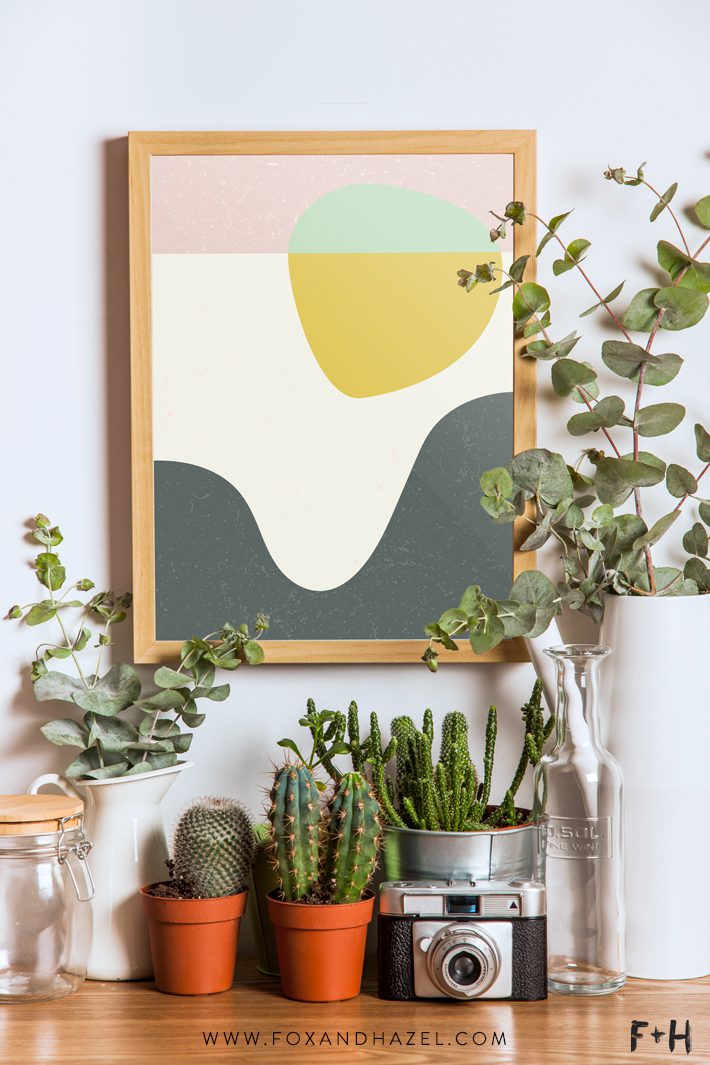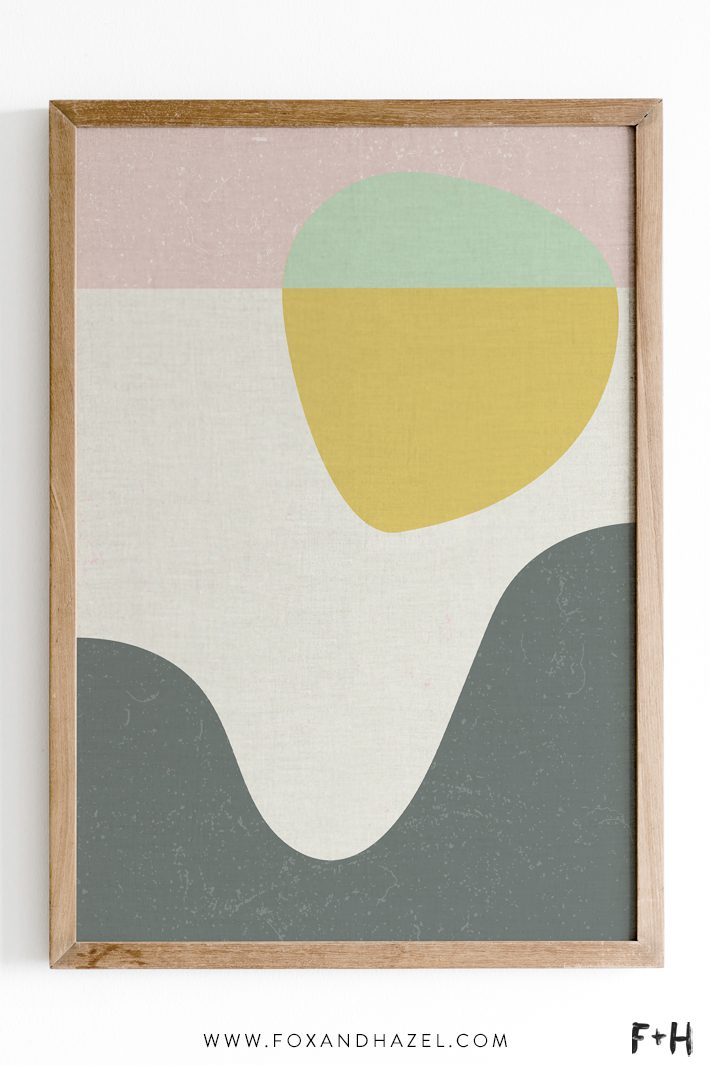 These files are for Personal Use Only. Do not re-distribute or sell.
If you love this freebie, you can say thanks in one of these ways!