Free Line Art Print Portraits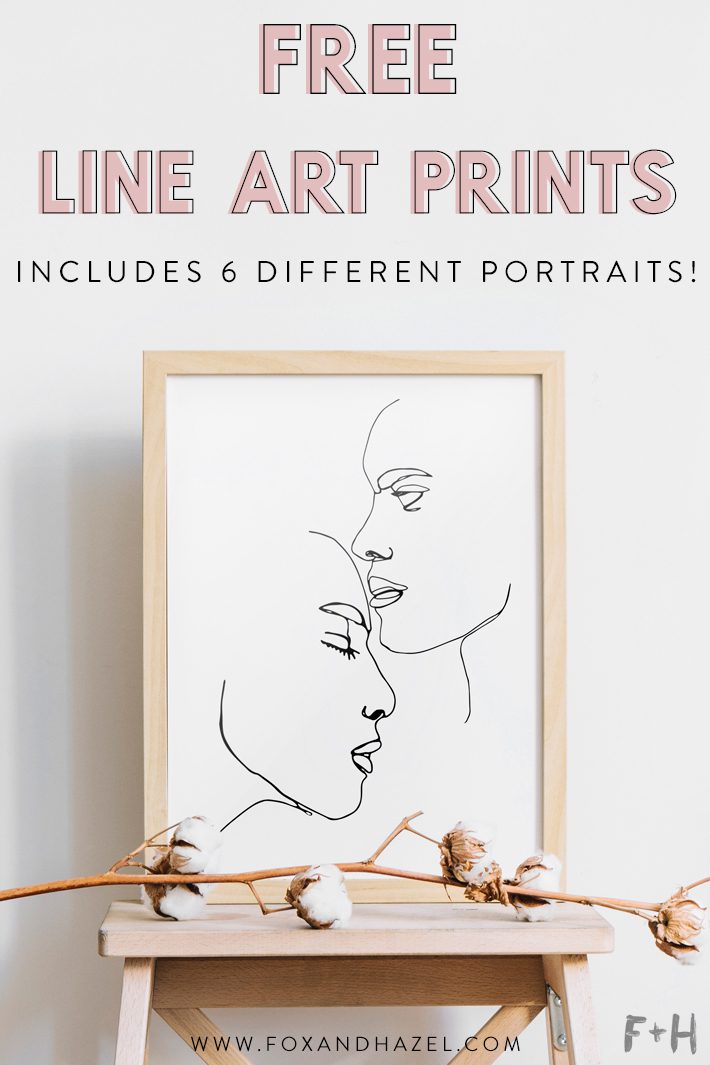 Wow, wow, wow. Firstly, hi friends. It's been a minute since I've shared on here. If you follow me on Instagram, you may have seen my announcement about 10 months ago about my indefinite hiatus on blogging. Life was pretty hectic for me during our extensive home renos and kids starting school. In addition to all that, my mental health was tanking and I was just stretched too thin. A lot happens outside of Fox + Hazel. The last 9 months have been a much-needed break after blogging non-stop for the 2+ years prior to that. All that to say that I thought I'd make my blogging come back with a bang. And what better way than with some new free art prints!
Line art, contour art, one line drawing; there seem to be a few different terms for this fun and minimalist art. Line art can go with almost every and any decor in your home since it is so simple and effortless. These art prints have been floating around my head for a month now. So after the craziness of the start of school was over, I finally had some time to get a pencil to paper. I drew these up one evening during a Taylor Swift album session (I stan a legend, she is a queen.) And these line art prints were a lot of fun to draw! I enjoyed the challenge of not lifting my pencil while drawing was new and fun to try out. If you fancy yourself the drawing type, I encourage you to try it.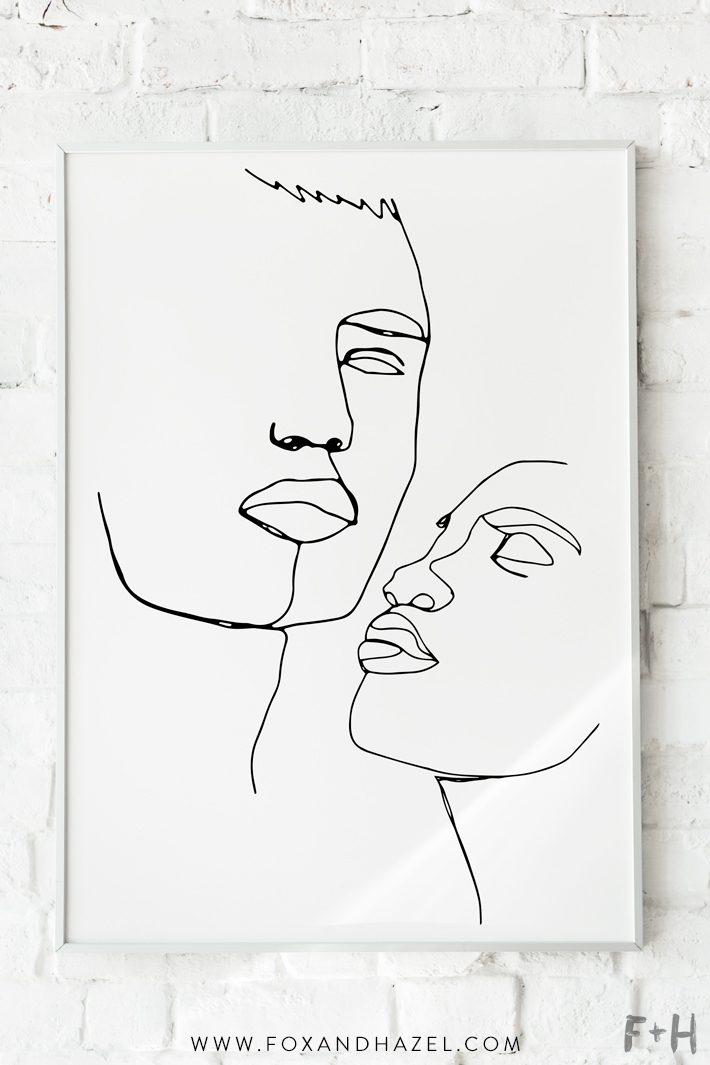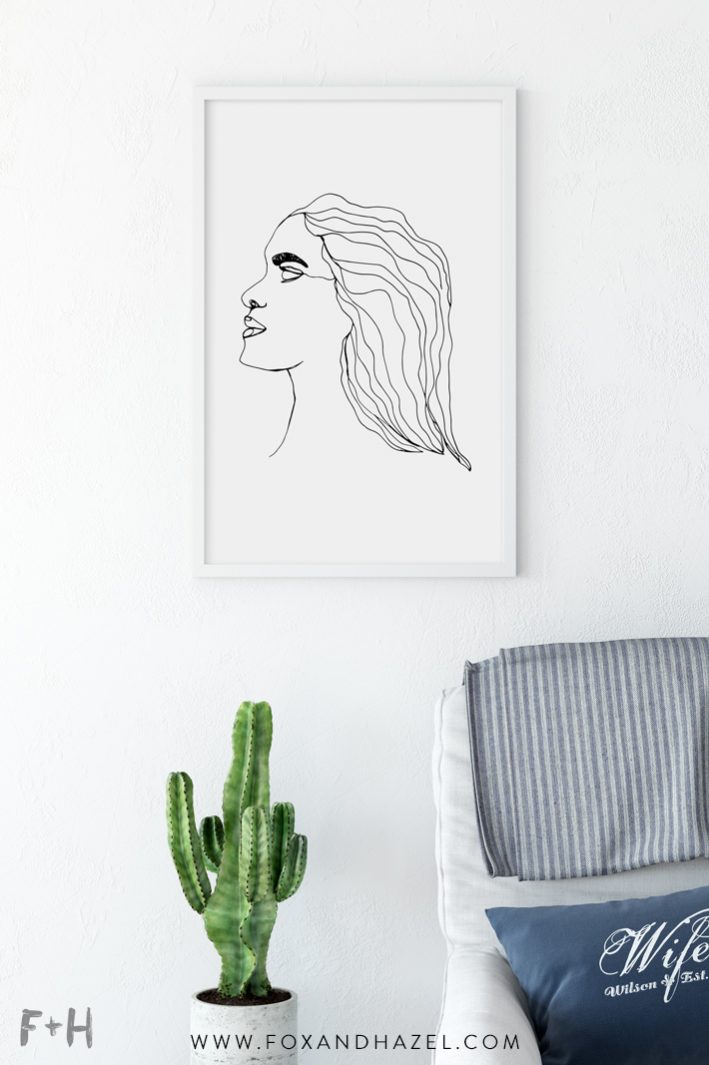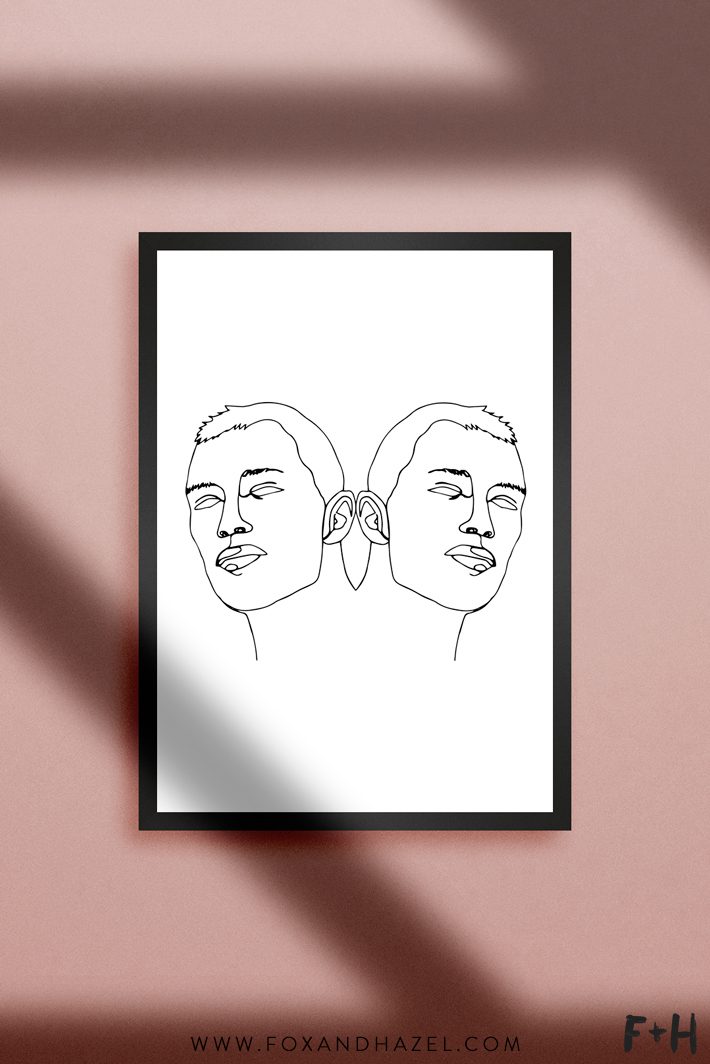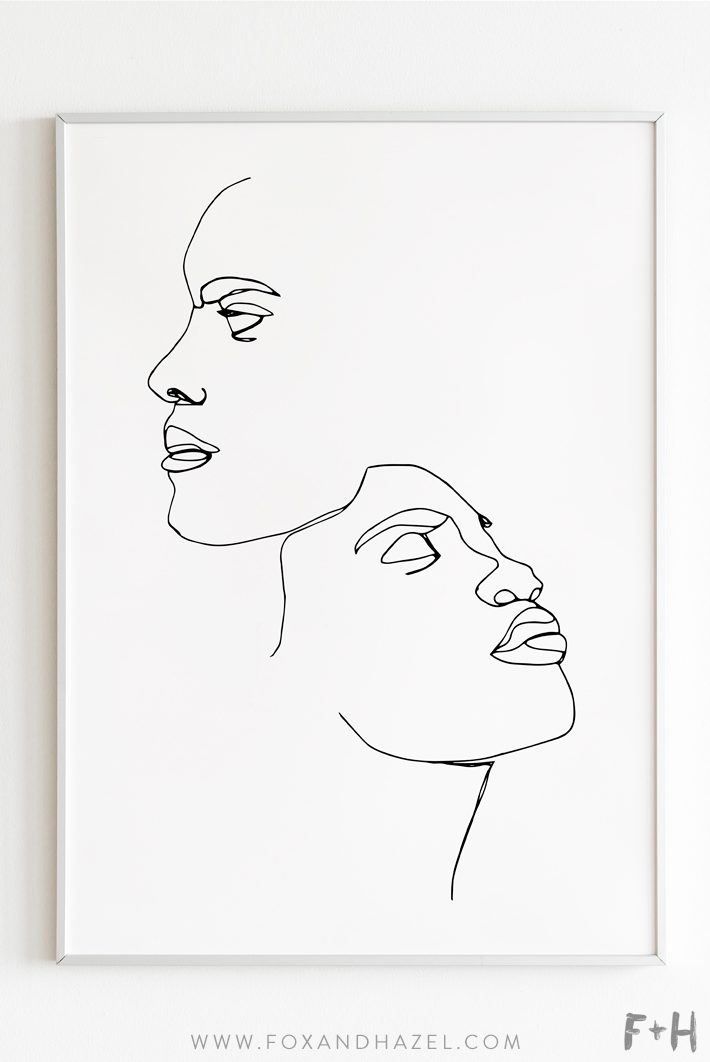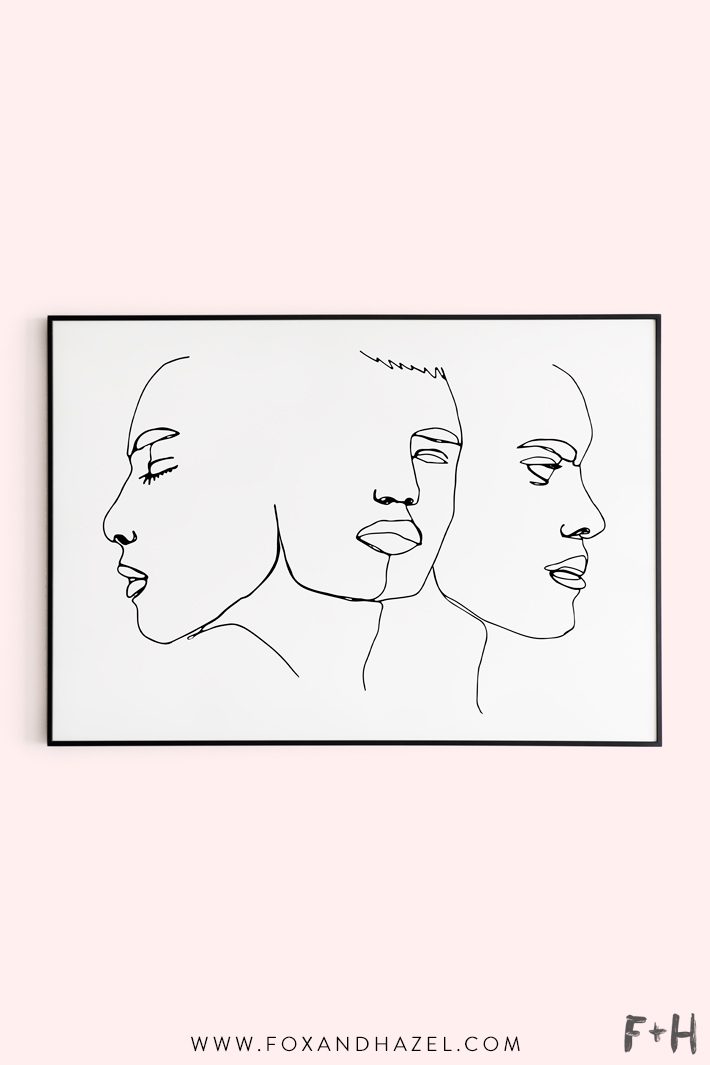 I created 6 different prints for you AND even created them in poster size. Yes! Each print comes in an 8×10 size for you to print at home. Need it bigger? You can download the 18×24 version and get it printed as an engineer print for a couple of bucks. Win-win. Scroll down to find the downloads and get decorating!
These files are for Personal Use Only. Do not re-distribute or sell.
If you love this freebie, you can say thanks in one of these ways!
If you're looking for more modern art for your home, you can find even more art prints in my 33 Modern Art Prints and 33 More Modern Art Prints posts! Or if you're looking for some more minimalist art prints, you can get these Gold and Navy Circle prints or this Stay Wild Moon Child print!