Free Modern Botanical Alphabet Prints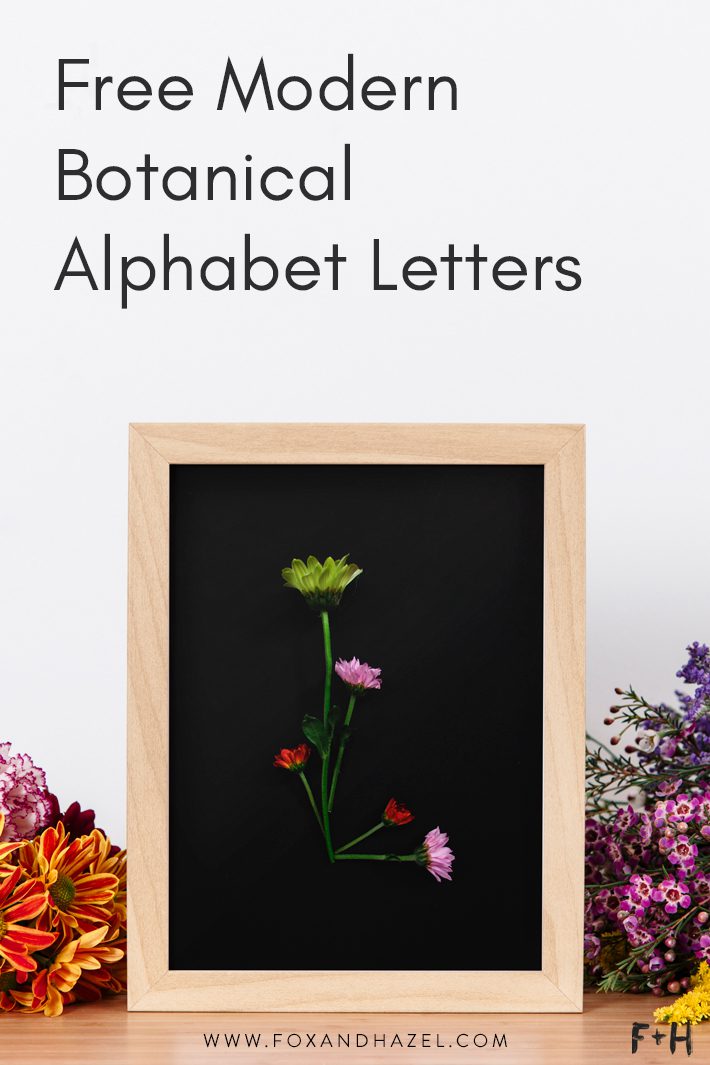 These prints have been a long time in the making. Like, almost 4 years in the making. I've had the photos for these modern botanical prints on my hard drive just waiting to be given the time of day. I shot them when I was shooting product images for my long-ago art prints (R.I.P art print shop) with the extra florals. I immediately fell in love with them, and then promptly left them alone.
Over the years I've come back to the images, never sure what to do with them. After this hiatus, I was looking through my files and came across them again. And decided that this week was the week to release all these gorgeous floral letters for the world to see.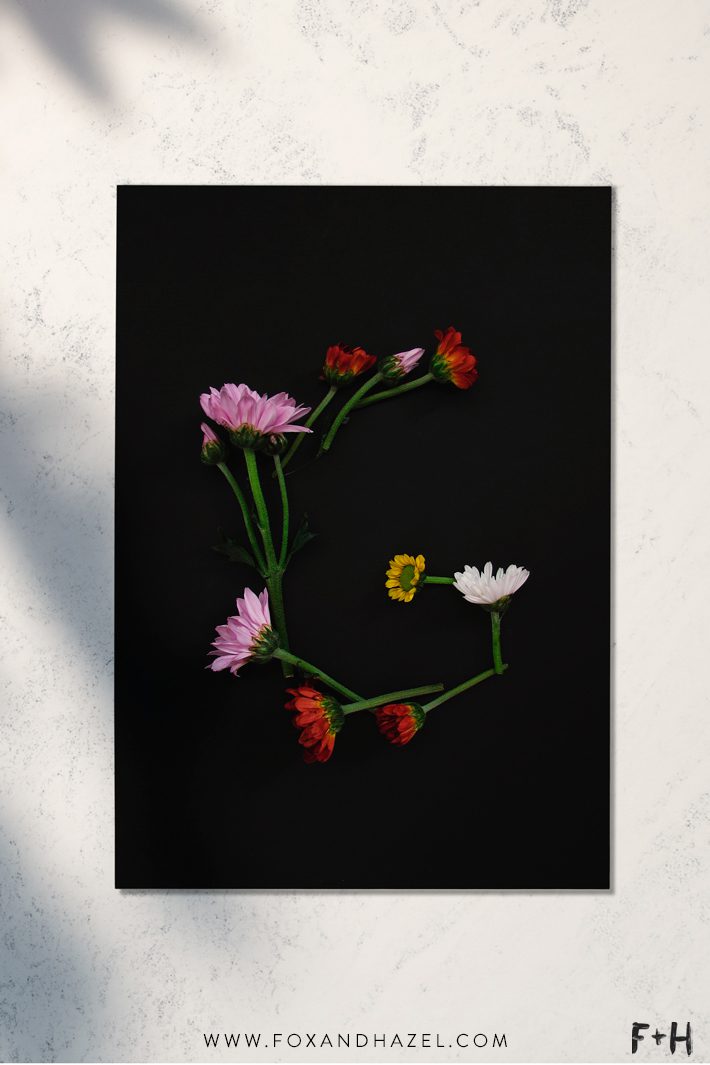 This entire set of modern botanical prints contains all the letters of the alphabet, so you have all the options in the world. You can hang one floral letter, or write out a whole word if you'd like. The options are endless. You can also do what I did, and use these floral letters to spell out profanity and then send it to your husband via email. He thought it was funny. Anyways, these floral art prints would go really well in a plant-saturated room (I think!). And pair really well with my Gold and Navy Circle Prints and these Free Line Art Portraits. So many wall art options in one spot! I'm a huge fan of filling up every empty space on my walls with art. These floral art prints will be going somewhere in my home ASAP.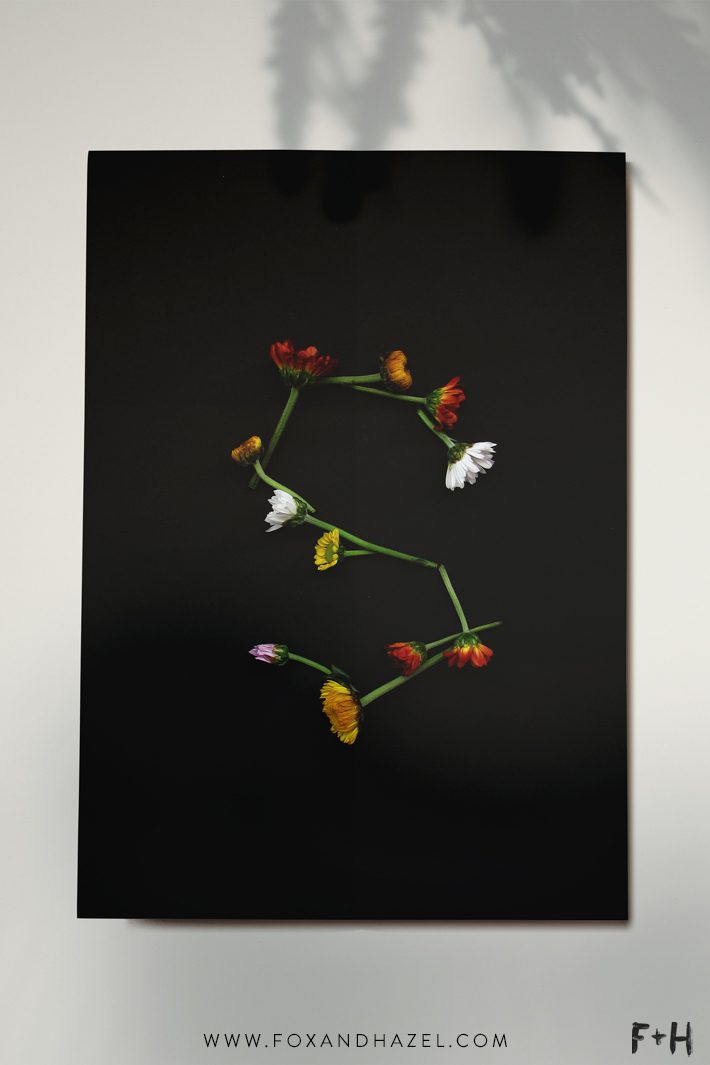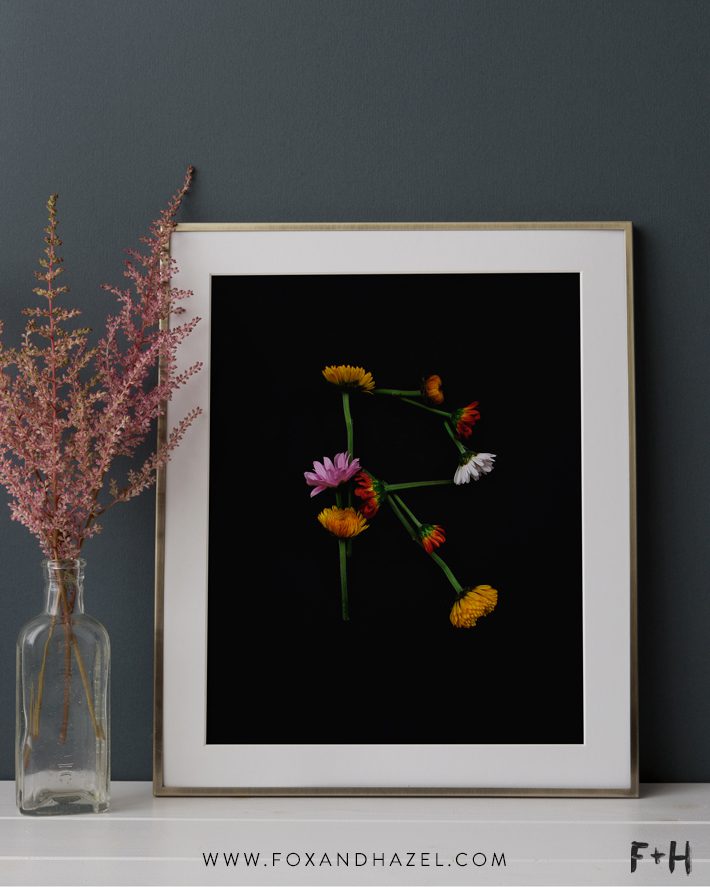 Download the Modern Botanical Prints HERE.
These files are for Personal Use Only. Do not re-distribute or sell.
If you love this freebie, you can say thanks in one of these ways!