Free Yayoi Kusama Coloring Sheet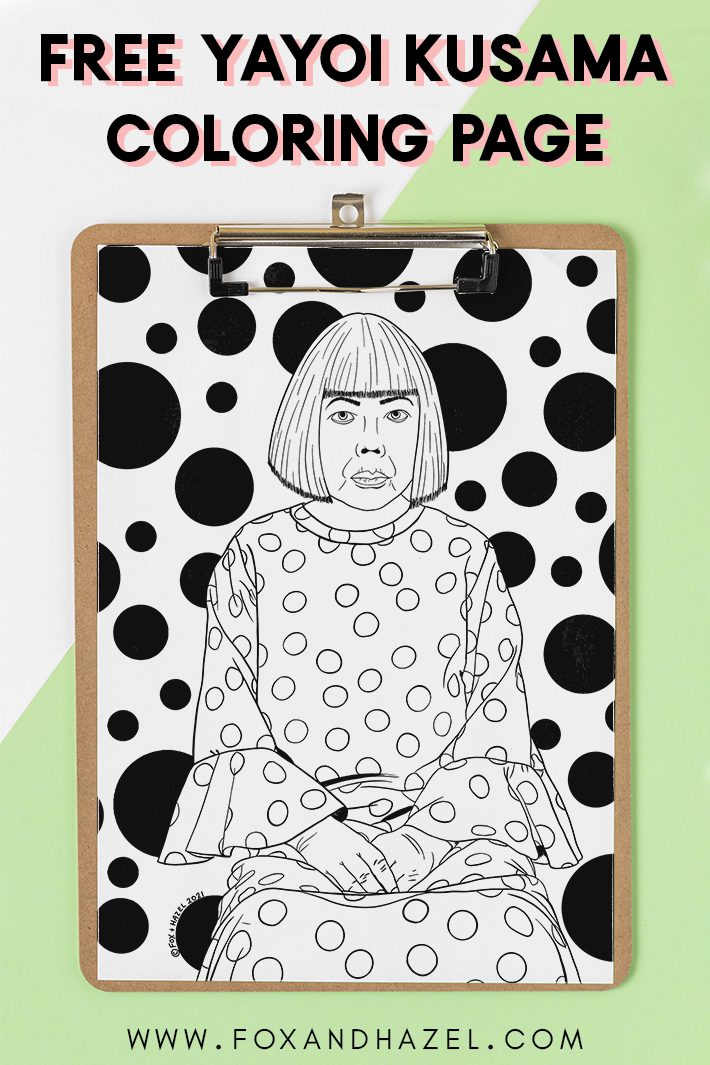 I'm back to celebrating amazing women artists through coloring sheets! Today I'm creating for another powerhouse: Yayoi Kusama. She is one of the greatest artists of our time with a long and prolific art career. Kusama is a Japanese contemporary artist who is currently 92 years old. Her work is shown in exhibitions and galleries around the world. To honor and appreciate Kusama, I created this free Yayoi Kusama coloring sheet. This coloring sheet is great for teaching kids about the great women artists in the world, and also current contemporary art. Or just for you to color!
I cannot possibly fit everything about Kusama's life into this post. However, you can learn about Yayoi Kusama at The Art Story But I will briefly touch on two of her prominent themes: dots and infinity. She is internationally known for creating works featuring repetitive patterns of dots, featuring a lot of pumpkins, and conceptualizing these amazing art installations. I have been a fan of her work ever since learning of her. Even the woman herself is interesting & bold – she's 92 and wears a bright red wig! How could I not respect & admire her?! I've added just a small sample of her works over the years to share. I hope this little bit of exposure about Kusama sparks an interest in you to learn more about her and her work. You can find the download link for the coloring page at the bottom of the post.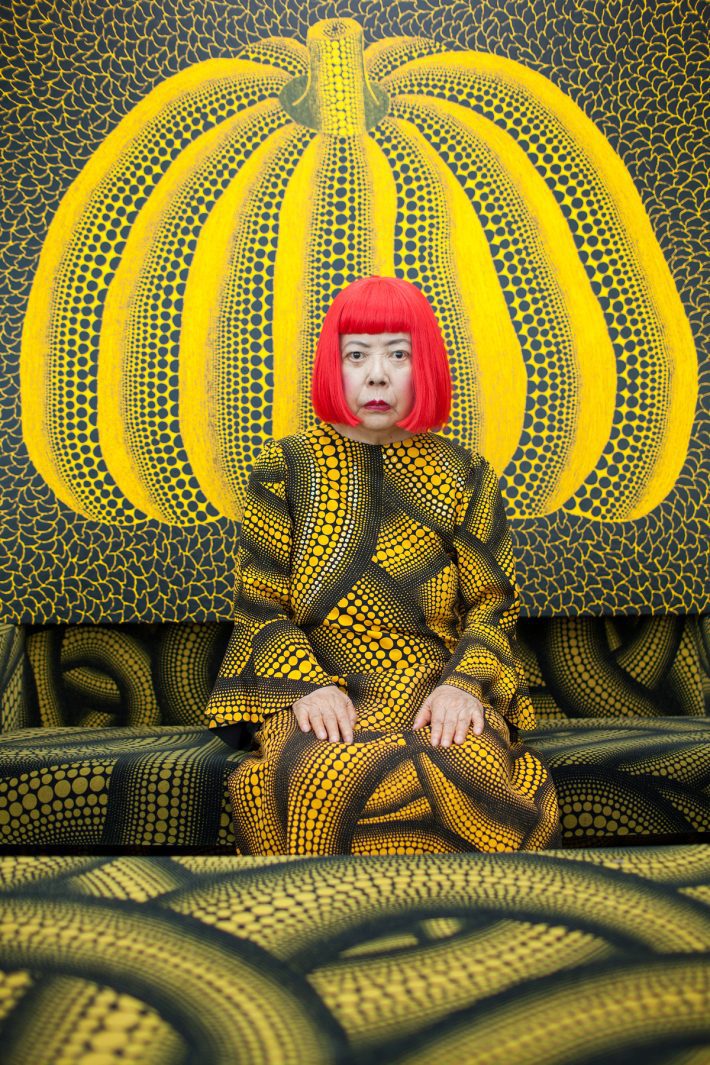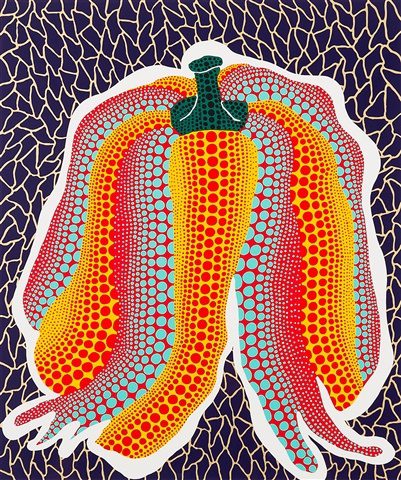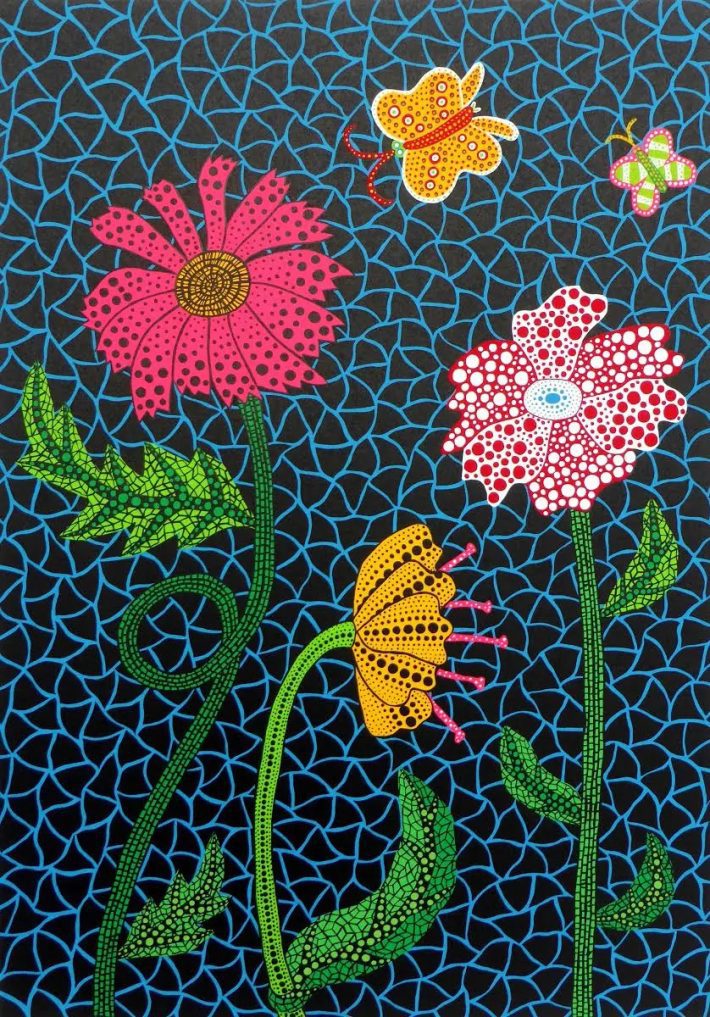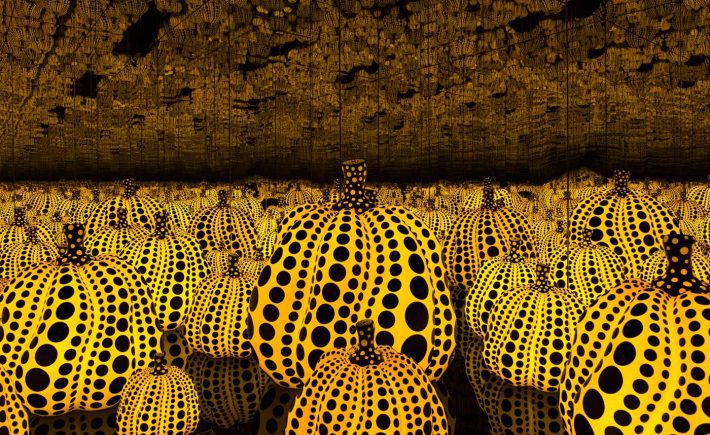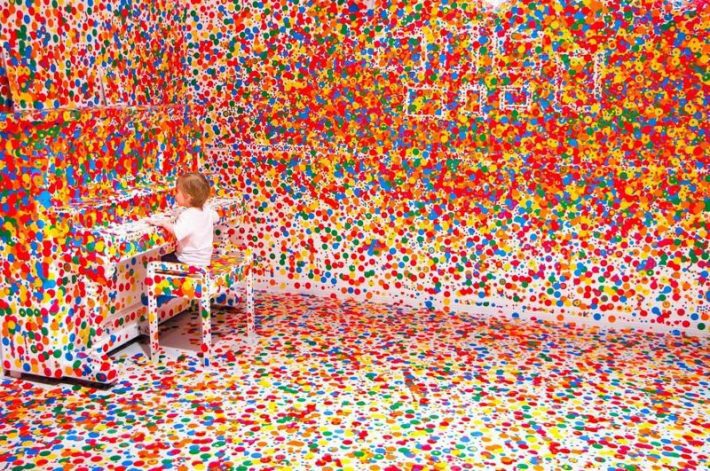 This free printable coloring page is for Personal Use Only. Do not re-distribute or sell
If you love this freebie, you can say thanks in one of these ways!