Frida Kahlo Printable Coloring Page
Some links in this post are affiliate links to products I love!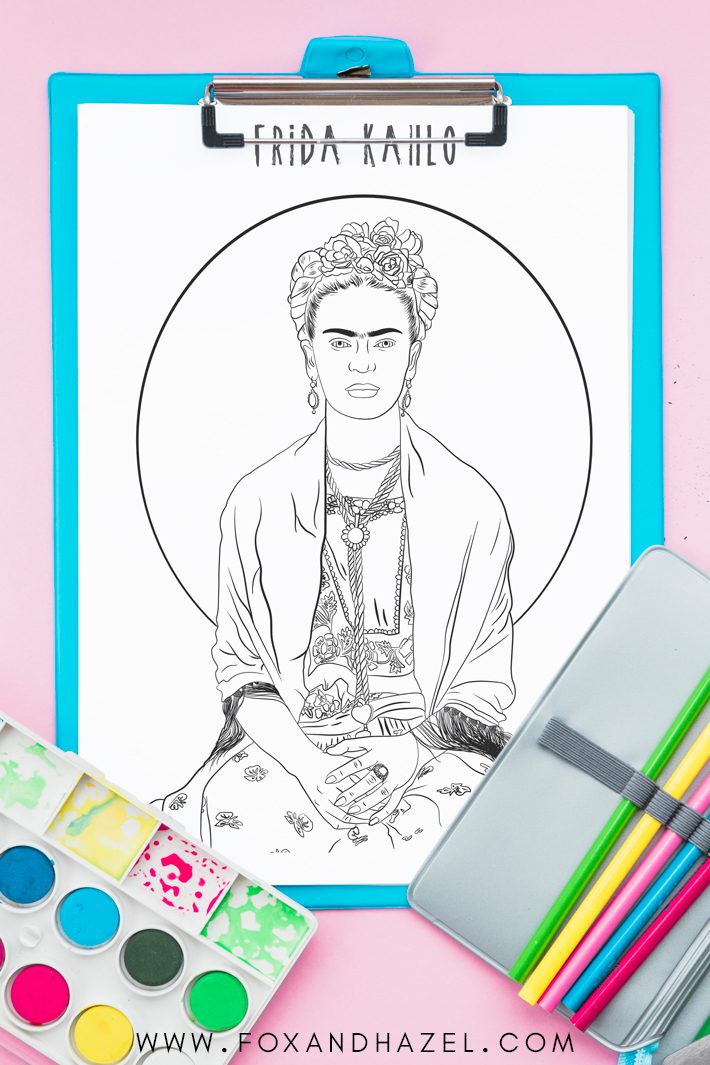 Like many women artists that have come before me, I am a lover of Frida Kahlo. To me, her art is still so powerful and meaningful. My love for her could go on and on. In fact, it's so great that I drew up a Frida Kahlo printable coloring page. This started after I decided to teach my kids about some artists as we are all stuck at home. My girls read a book about Frida Kahlo that really sparked their interest in her. This, of course, led me to find kid activities centered around her and her work.
I was so inspired by her and my kid's interest in her that I drew up this Frida Kahlo printable coloring page. I've been exercising my brain by using Illustrator more often as well. Creating this coloring page was a good challenge for my brain. And I also found that I couldn't find any really detailed Frida Kahlo coloring pages for free on the web. Most printables I see are meant for kids or are stylized. Which there is nothing wrong with that at ALL. I love seeing artist's drawing famous people in their styles. However, I just want a sheet that presented Frida just as she was, and was based on a real photo of her rather than one of her self-portraits.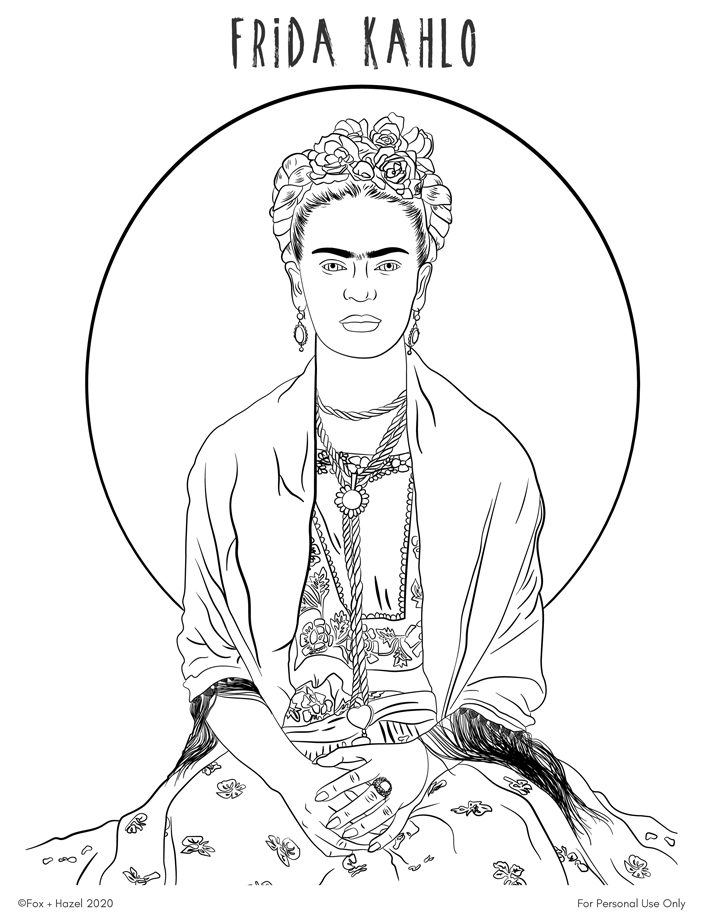 And yes, that tassel fringe took forever to draw. I knew you were wondering! But it was also such a joy to spend time studying Frida's face, her clothing and everything that just made her, her. Frida's image has been commercialized, but she herself so often overlooked by the masses for her artistic genius. Her art was born from her lifelong physical pain and she transformed her life into something brilliantly beautiful. I just adore her. I recently started reading Frida in America: The Creative Awakening of a Great Artist which documents her formative years first living in America in her early twenties. It is fascinating and worth a read if you love art history and biographies.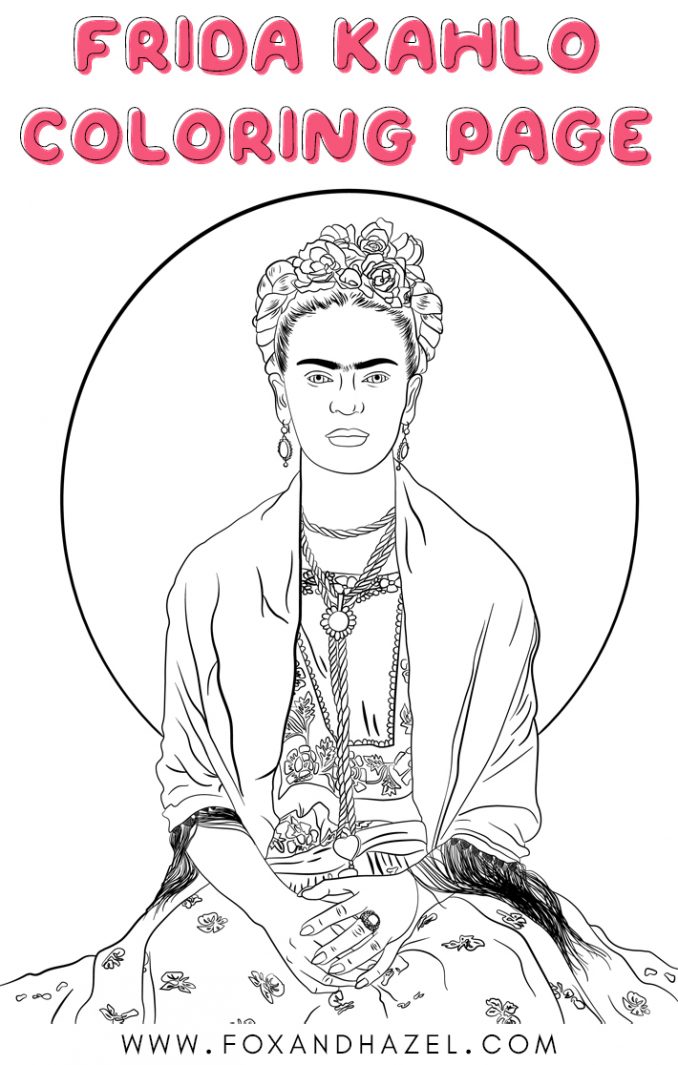 This amazing coloring page is for Personal Use Only. Be a nice human and do not sell or re-distribute.
If you love this freebie, you can say thanks in one of these ways!