Panda Bear Party Fans Free Cut File
Some links in this post are affiliate links to products I love!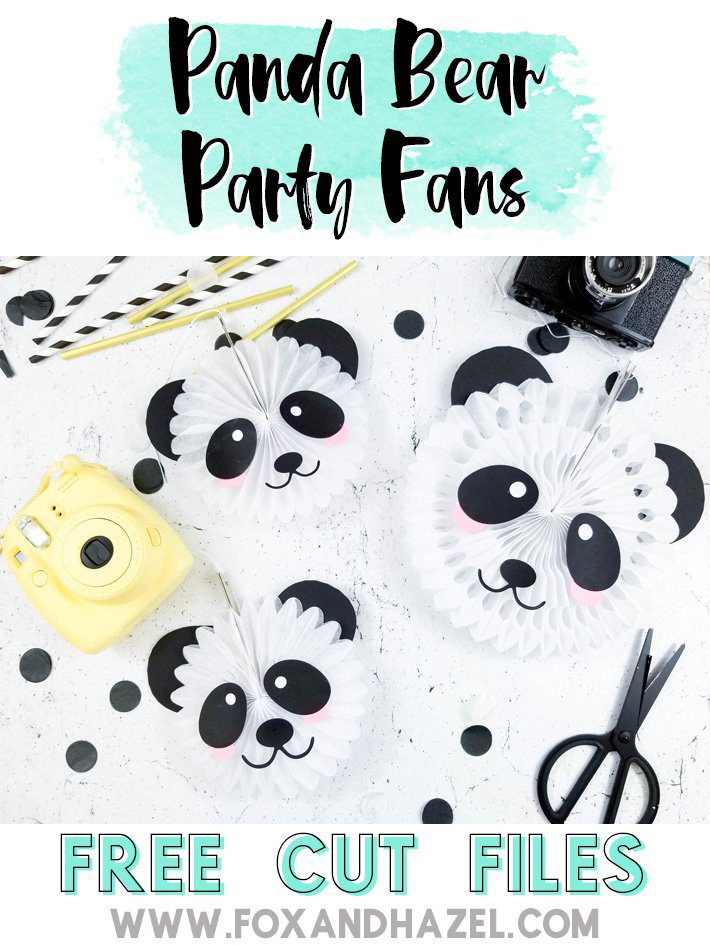 So, back in December, my sweet baby boy turned ONE. Ah, so hard to believe! We celebrated by throwing him a panda bear party. His name is Teddy, but I thought that throwing a teddy bear theme was too obvious. And I'm also a rebel who routinely goes against what's expected. So, a panda bear party was what we were having!
Luckily my new Silhouette Cameo 3 arrived about a week before the party! So, of course, I had to create some decorations using it. I found these white paper fans at the dollar store a couple of weeks prior. When I saw them hanging there, I instantly thought how they would be perfect to make a panda bear! So easy. I originally planned to cut all the paper elements by hand. But no more once my Cameo 3 arrived! This panda bear party had a bit of a kawaii vibe to it, so this panda is more cutesy/cartoony than realistic. It's so adorable that I was sad to toss the decorations after the party!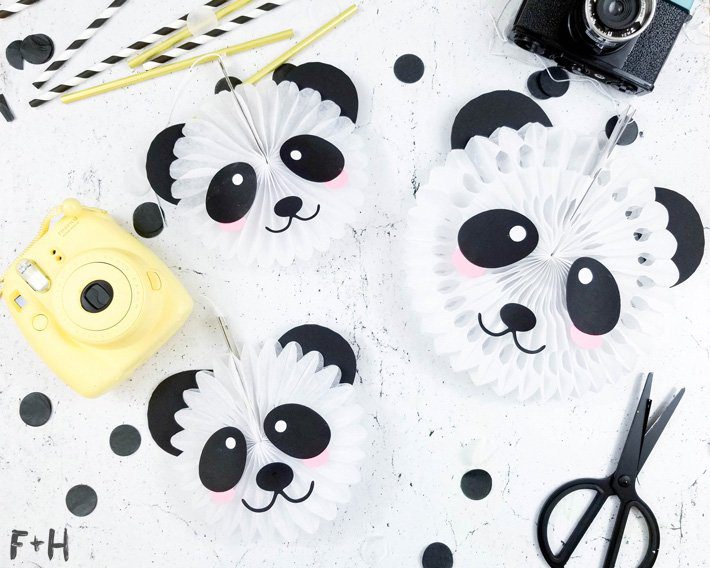 The fans turned out SO darn cute, and they were a breeze to make. And you can download the free cut files below so you can make yourself your own panda bear party!
Here's how I made these cute panda bear party fans!
Supplies:
black, white and pink cardstock
Panda Bear Party cut files:
Step One: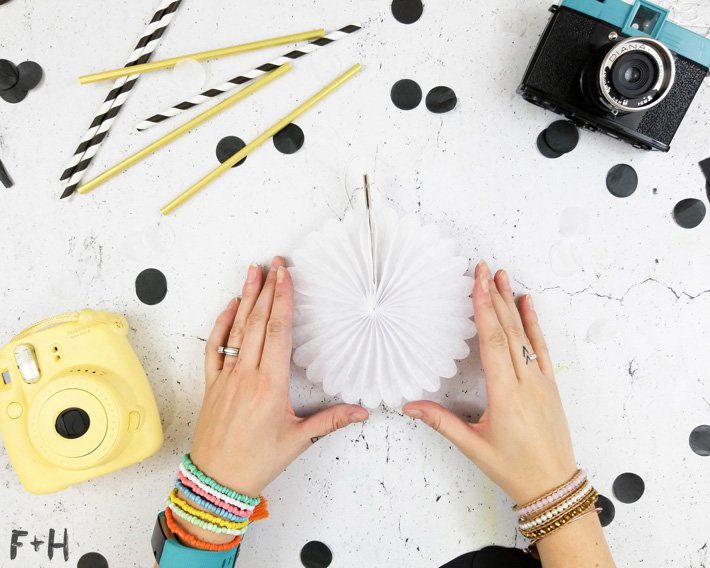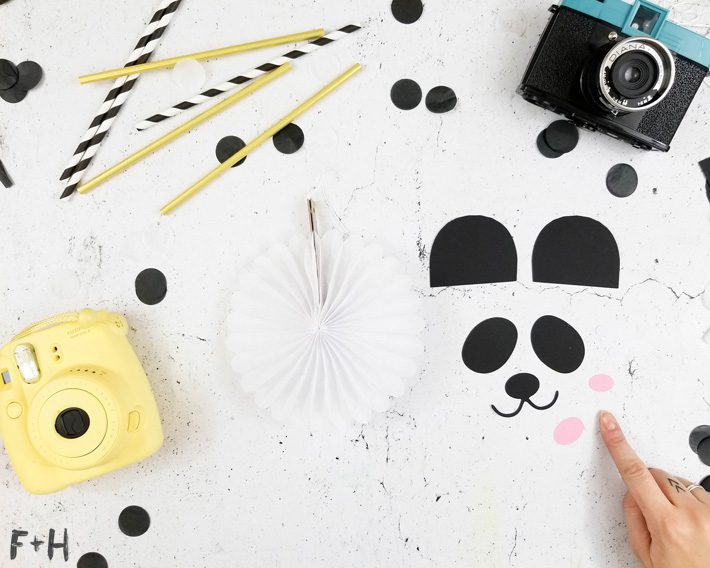 First I got myself some white paper fans. These ones are 6″ diameter, but I also created some larger 9″ ones as well. You can make whatever size you want – just scale up or down the files. I used my Silhouette Cameo 3 to cut out all the individual elements from black, white and pink cardstock. You could also trace and cut these by hand, or print out the PNG image and cut out. Whatever is easiest!
Step Two: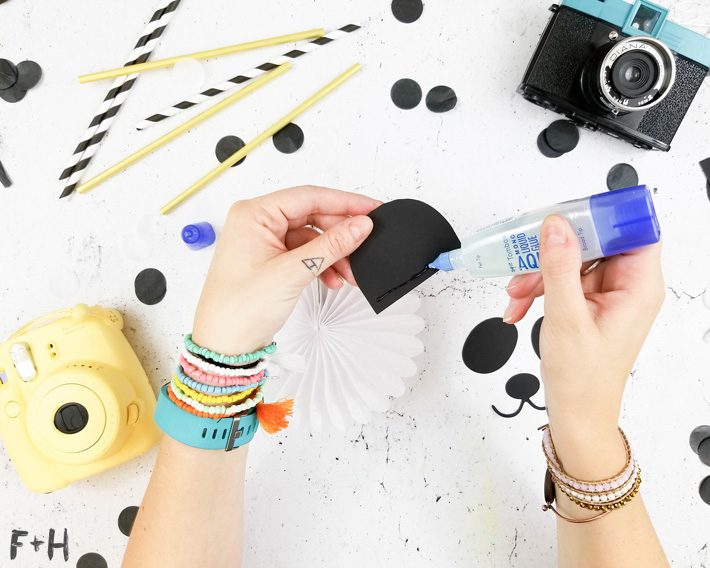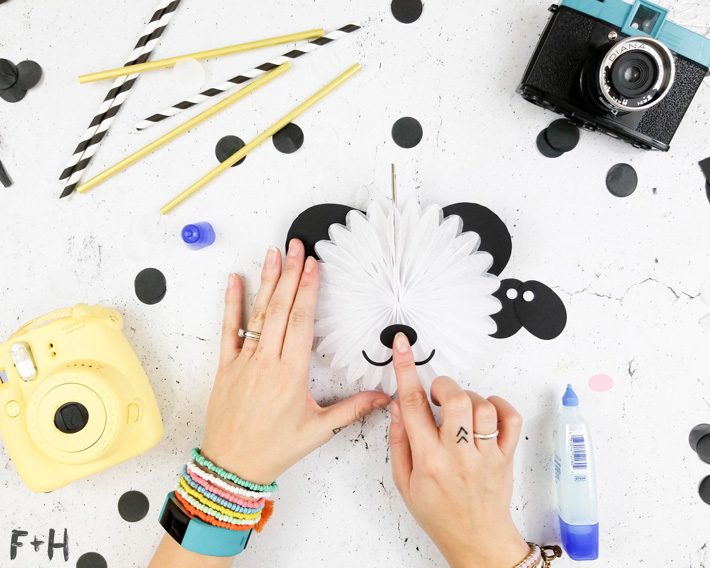 Next, I used some Tombow Mono Aqua Liquid Glue to glue the ears on the back of the paper fan. I recommend a liquid glue for this. I tried using double-sided tape at first, and nothing wanted to stay stuck! You'll want to make sure they ears are evenly spaced and not peeking out too much. Panda bear ears are a bit small and less pronounced. Then I added the cute lil nose and mouth to the front in the lower half of the fan.
Step Three: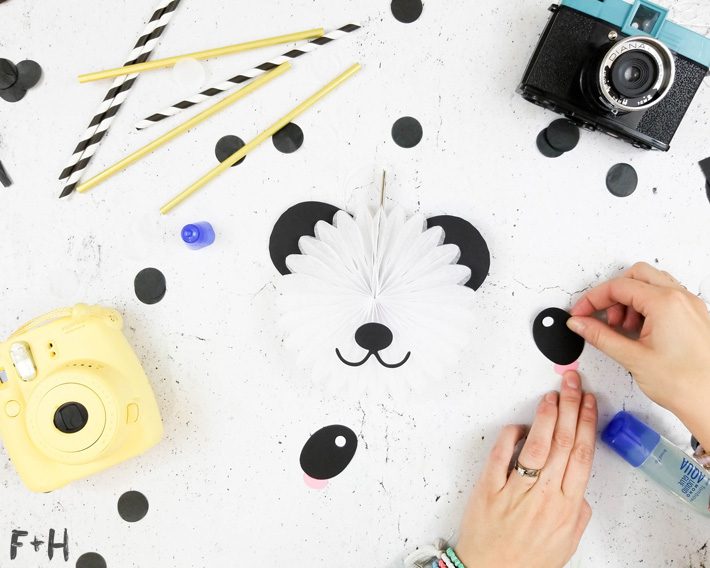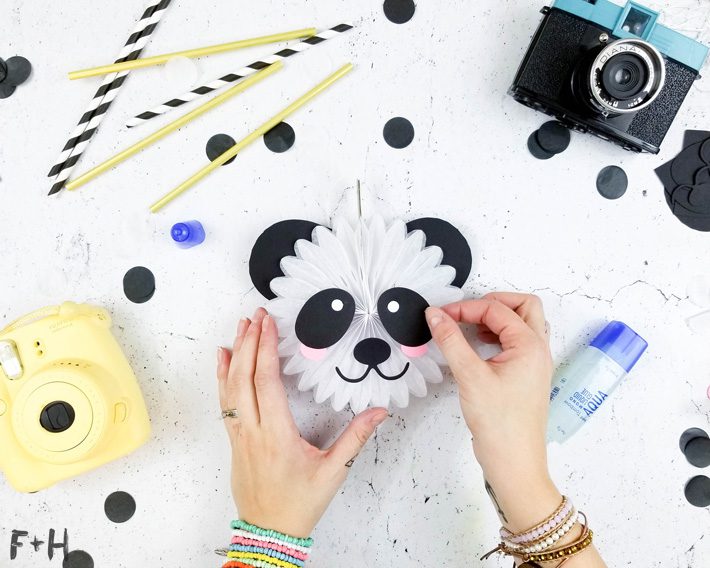 To make this easier to put together, I recommend assembling the eyes and cheeks first. I glued the white part of the eye to the black part, then glued the pink blush spot behind the black eye shape. Once this was relatively dry (enough to handle), I glued them on to the fan. You want the eyes almost in the middle of the fan, but just below. This panda cutie is a baby, so he needs a bigger forehead!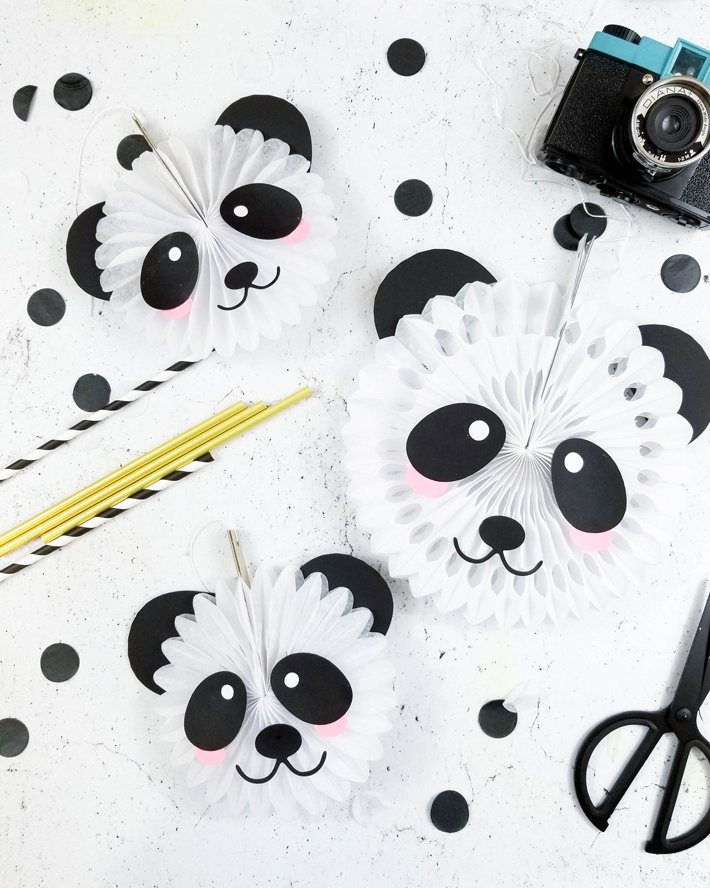 Tada! You're done making some easy and cute decorations for your panda bear party! You can see both the 6″ and 9″ versions I made, and they are both too cute to handle! The panda bear party was a huge success and everyone loved the cute decorations. My son literally shrieked with delight when he saw them. I call that a win!
These files are for Personal Use Only. Love them? Show it in the following ways!