Stay Wild Moon Child Art Print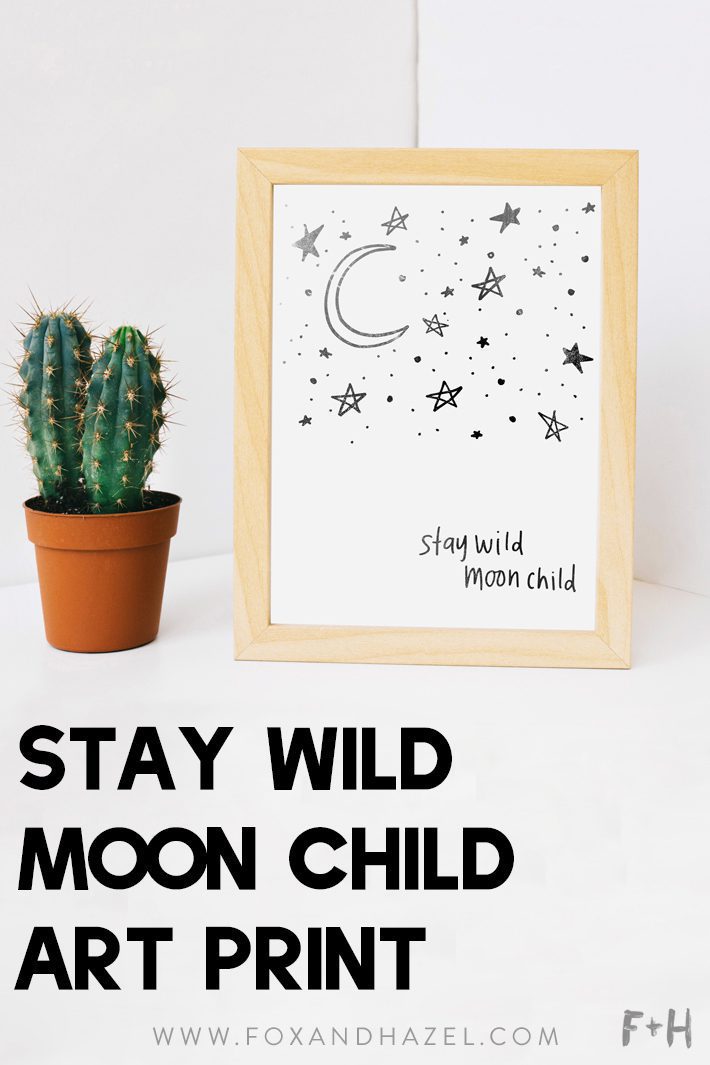 So our house is finally starting to have some work happen. They just started the drywall this week, which means painting in just under two weeks! I've been in the thick of choosing different colors, and deciding what sort of style each of my kid's rooms will have. We're painting a feature wall in each kid's room and my husband went with a classic blue for my son's room. I'm on the fence about it because his room has a night sky theme happening, so I'm not sure how Honolulu Blue is going to tie into it. I'm trying to compromise since I've picked literally every other color in the house and my husband has his heart set on this shade of blue. The style/theme will still be a night sky since everything else is centered around that.
However, one thing that I never got around to since we moved in was hanging art in my son's room! He's under 2 so he doesn't care one way or the other, but the bare walls have bugged me. So I've been making some art to put up once we're back in our house. Like this "stay wild moon child" art print! It's super simple but I love the minimalist feel of it.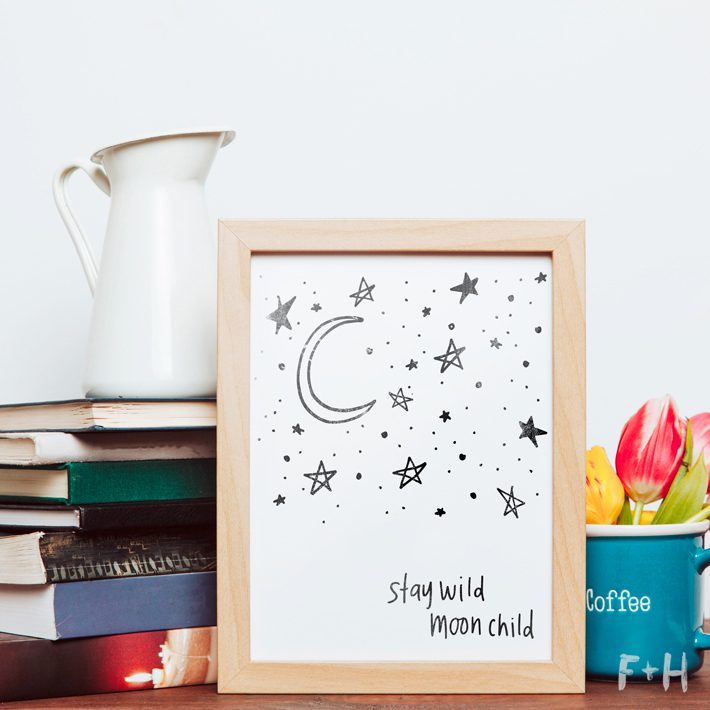 My sweet boy is definitely my wild man. He is a hambone who will tell you exactly what he thinks and yet is the most tender-hearted thing. He's the snuggliest out of all my kids but also my craziest!
I came across this "stay wild moon child" quote a while ago and it just spoke to me. My son was my last baby and he was my moon child since I didn't have the heart to sleep train him. All of the night time nursing and snuggles to sleep just remind me of our time under the moon together. And it's especially fitting for his night sky themed room. That Honolulu Blue might just have to go…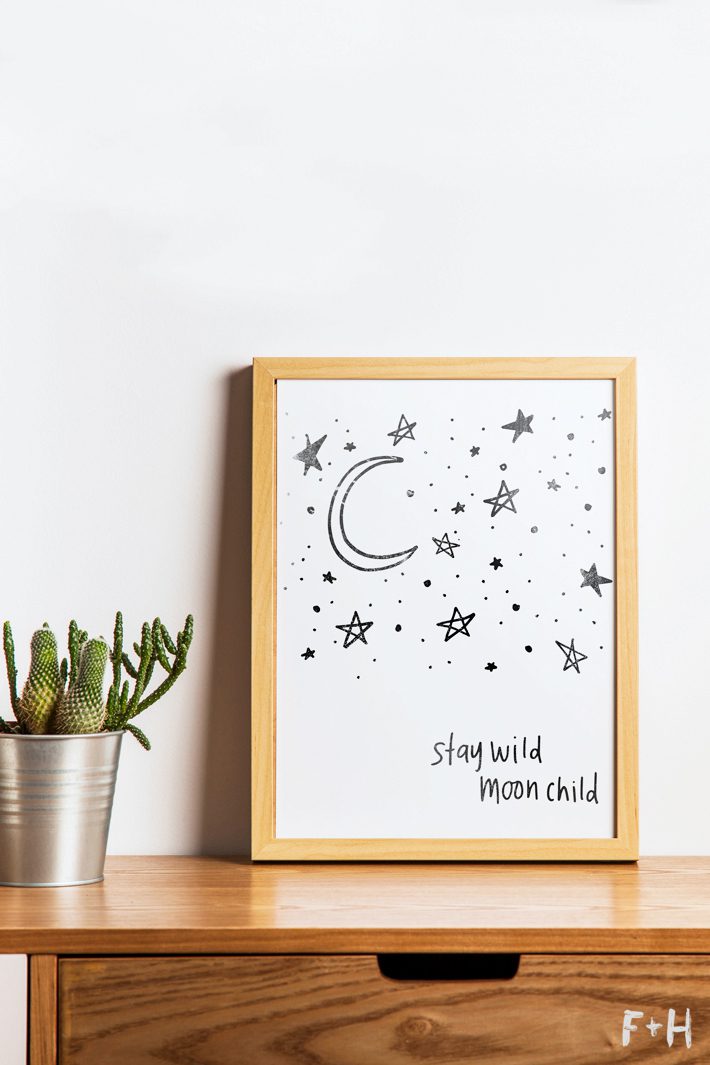 These files are for Personal Use Only. Do not re-distribute or sell.
If you love this freebie, you can say thanks in one of these ways!