36 Free Black & White Modern Art Printables
Some links in this post are affiliate links to products I love!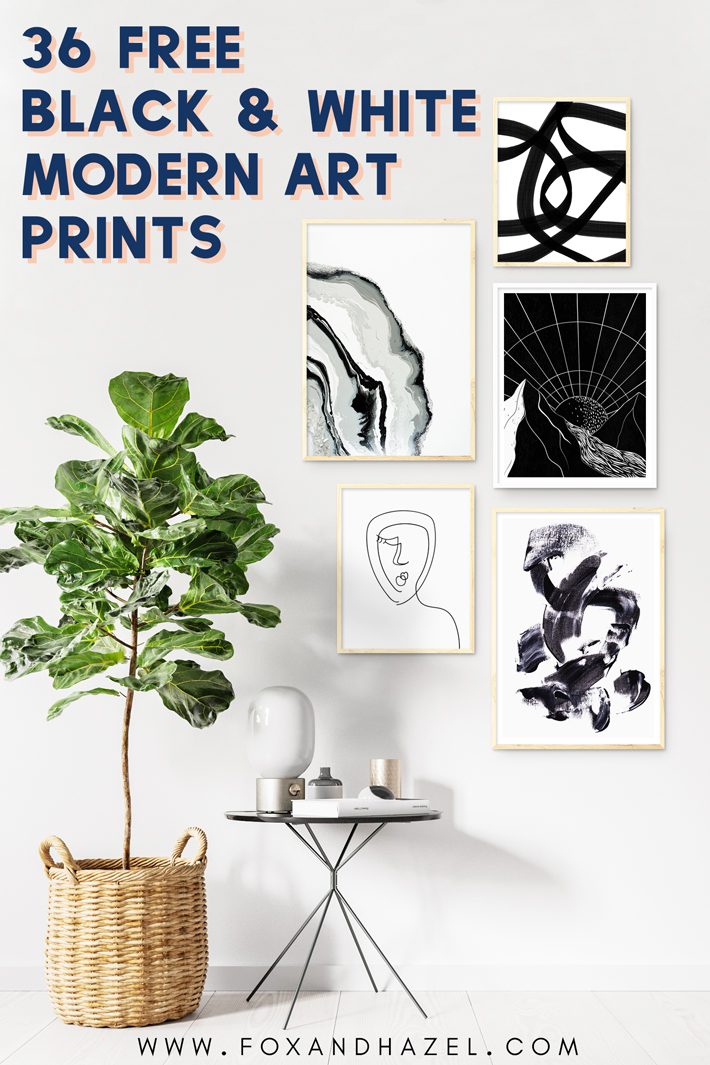 But Torrie, why do I want black and white art prints? Because sometimes you love that monochrome life and want some art on your walls to reflect that. Maybe you already have a gallery wall that needs some neutral art to balance all the color. Or you're striving for that cold, colorless, Kim Kardashian aesthic… Not judging if you do. I'm personally a fan of too much color.
Regardless, I think we can all agree that sometimes you just need some black and white art prints for your space. And we all don't want to break the bank decorating, so free art prints are even better. I've done the digging for you and found 36 totally free black and white art prints for you to decorate with. There's actually more than 36 as some of these links have more than one print available. Full disclosure though: a number of them are accessed by signing up for the respective website's newsletter. I just wanted to give you the heads up so you didn't feel mislead! Now on to the plethora of free black and white art prints!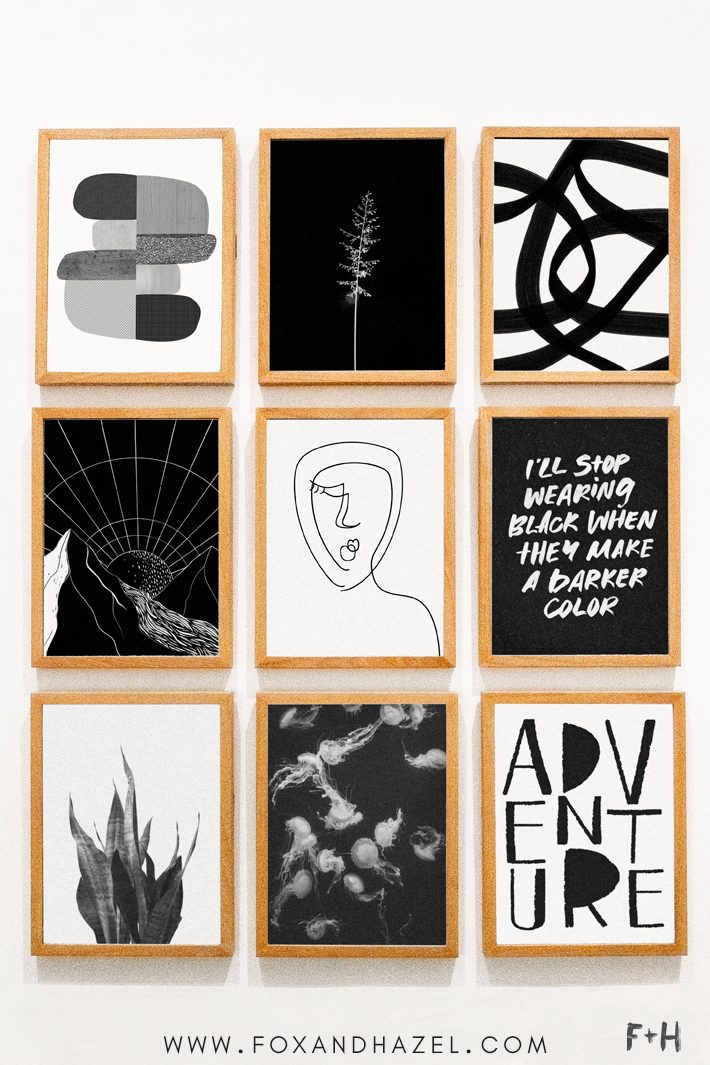 abstract rocks // white flower // black scribble // mountains // line art face // wear black // snake plant // jellyfish // adventure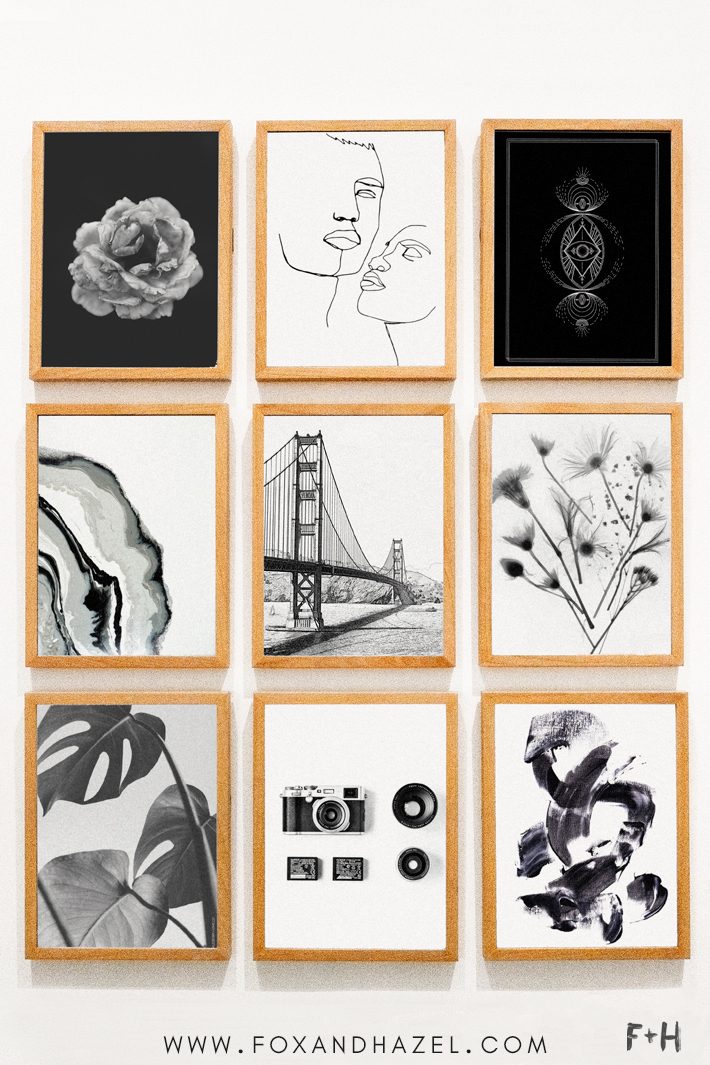 rose // faces // magic // geode // bridge // flowers // monstera // camera // abstract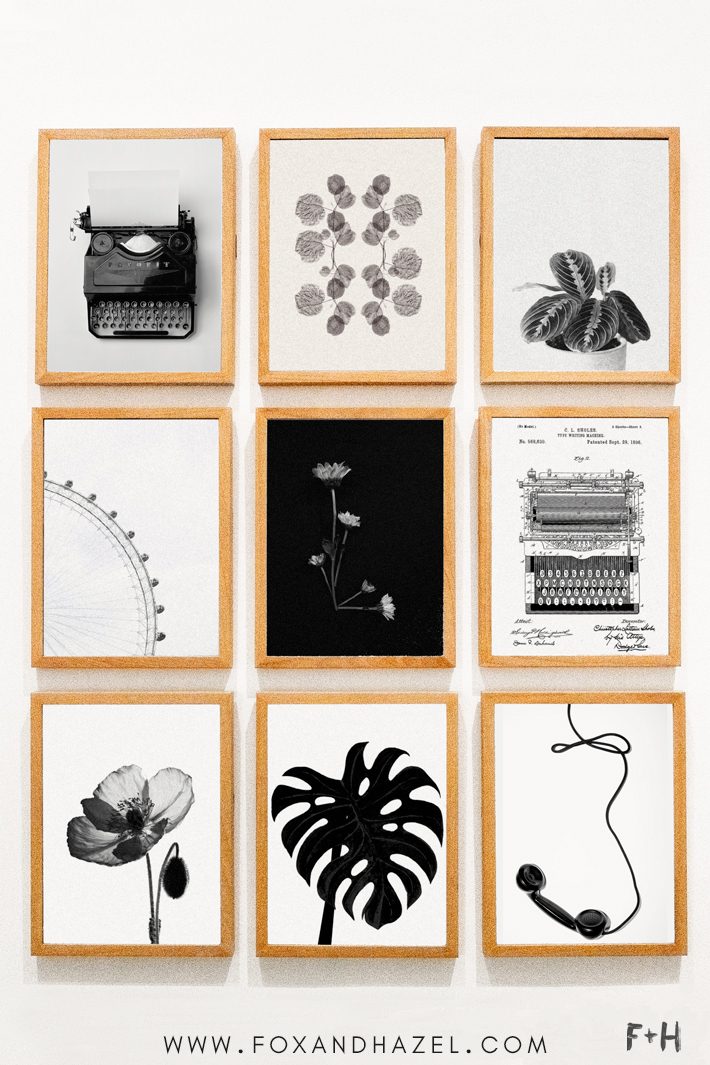 typewriter // bougainvillea // prayer plant // ferris wheel // floral letter (edited) // vintage patent // flower // monstera // telephone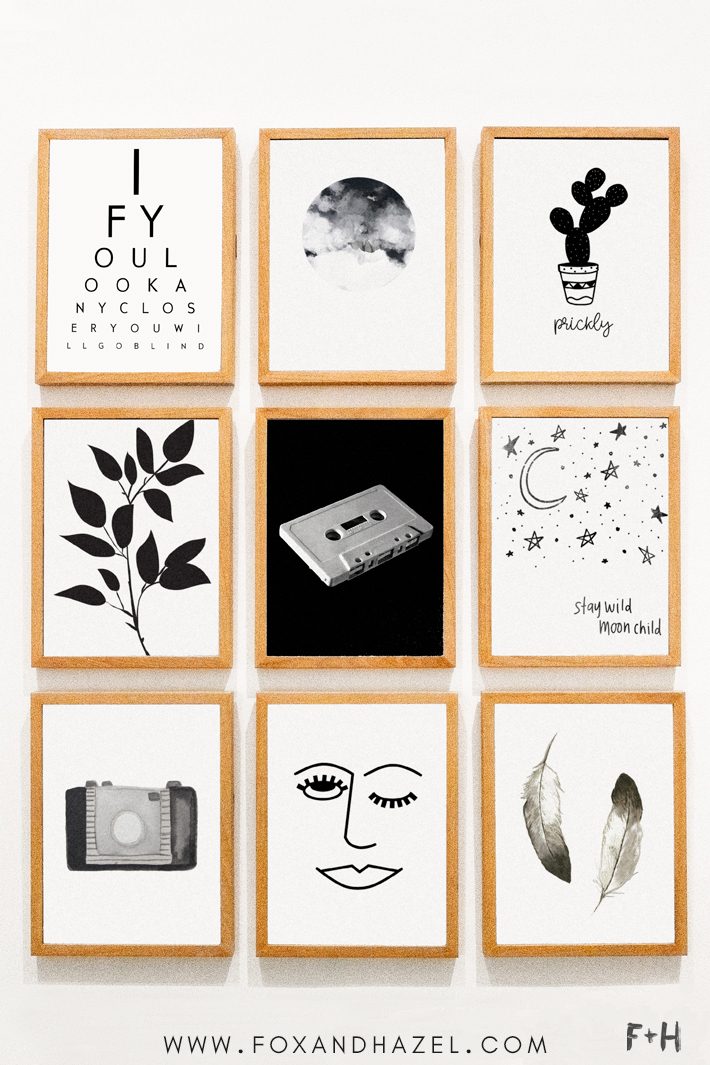 eye chart // moon // cactus // branch // cassette // moon child // camera // winky face // feathers
These art prints are for Personal Use Only. They are created by lovely people all over the world who generously share their talent for free. Be a nice human and do not re-distribute or sell.
If you love this post, you can say thanks in one of these ways!