Free Watercolor Flower Wreaths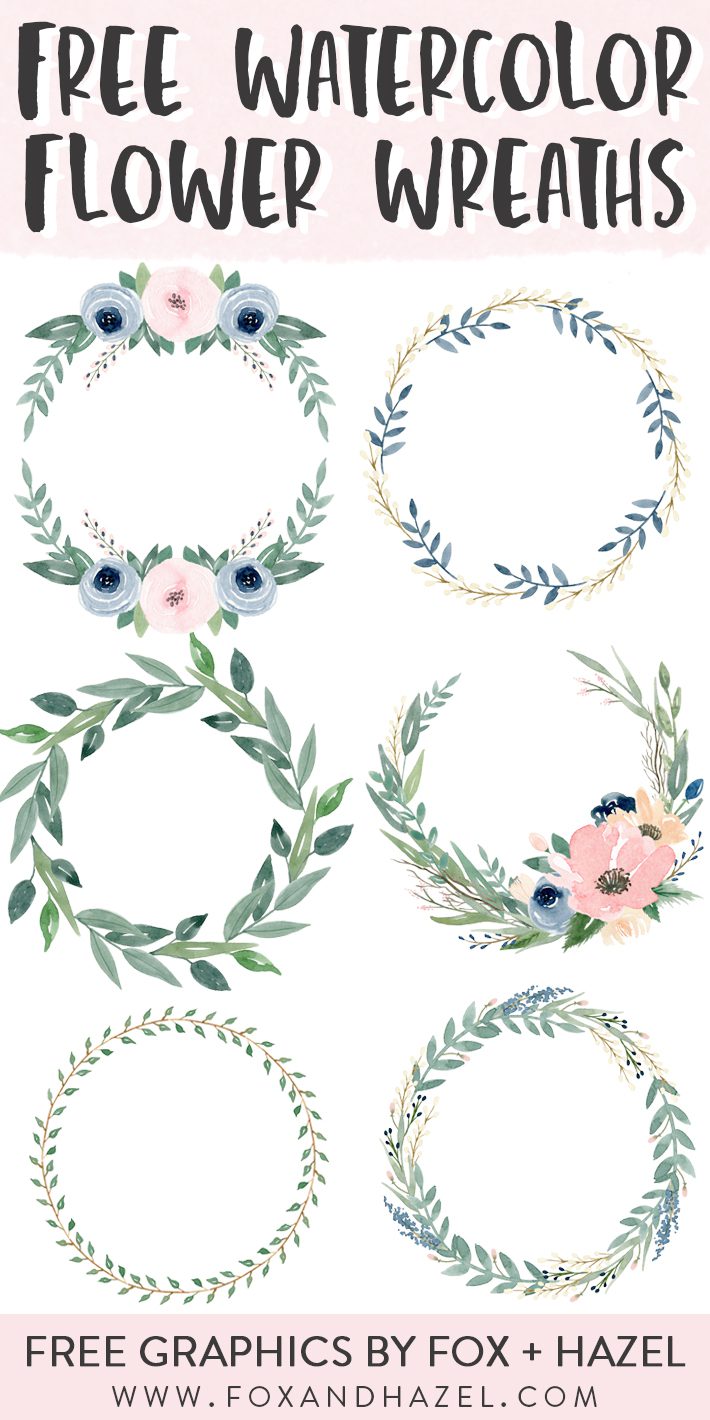 It has been a minute since I've shared some free watercolor graphics here. I thought it was about due time! This time I created these gorgeous watercolor flower wreaths. These watercolor flower wreaths are perfect for making literally any item you could think of. That sounds confident, but they're so versatile. I've taken out the process of arranging & fiddling individual graphics into a nice wreath so all you have to do it have fun with them! These were all made with some elements from my Blush & Navy Free Watercolor Flowers as well as some new elements! (Maybe part 2 is coming..!?)
These watercolor flower wreaths make all your projects so much easier to create. I've created a few different projects with these graphics and honestly, all 4 of them took me maybe an hour to finish total. That's like 15 minutes on one item, like a t-shirt design! So much easier.
Check out some fun & pretty ways you can use these free watercolor flower wreaths in your own projects!

Terms of use for these files are as follows:
Free for personal use. This means you're free to use on your blogs, in your blog headers, and personal print projects. If you create free printables to distribute using these graphics, please link back to this post and attribute credit to Fox & Hazel. If you're interested in using these files commercially, please send an email to [email protected] to learn about commercial licenses.
Not for use in web templates.
Please do not distribute these files via email or blog. Instead link back to this post.
If you use any of these graphics in one of your projects, you can say thanks in one of these ways!