Custom Royal Family Portrait with PopArtYou
Some links in this post are affiliate links to products I love!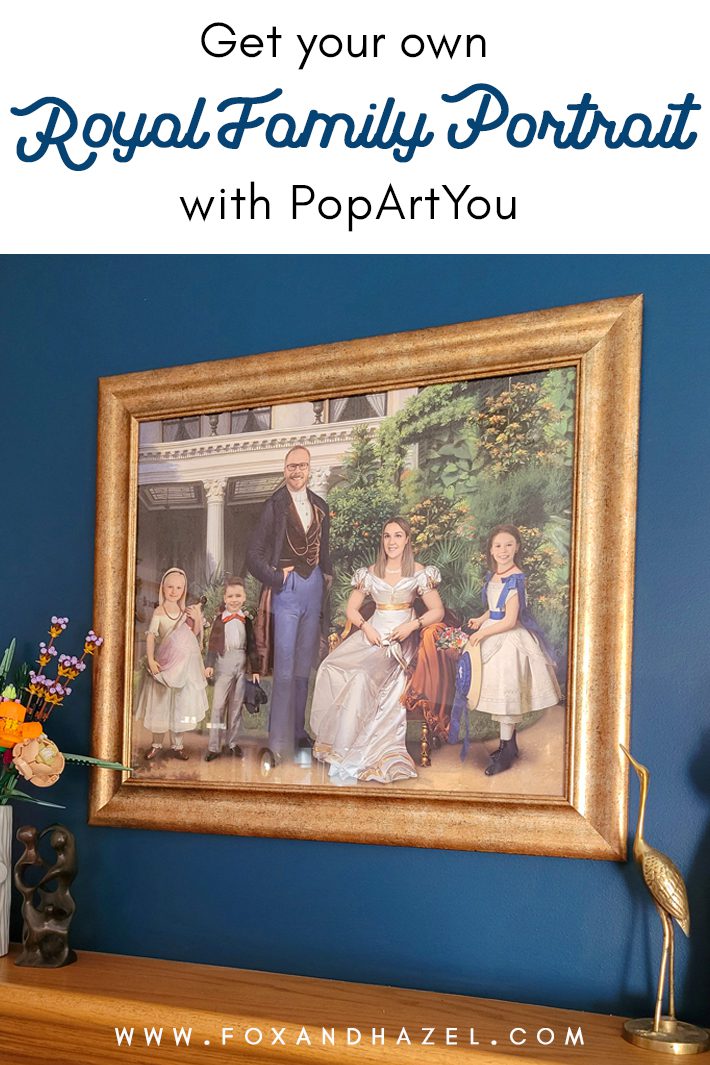 Out of all the decor items I've hung in my house, this might the best one yet. A custom royal family portrait with my very own family!! To say I am excited about this picture is an understatement. I am dying at how hilarious and perfect this thing is! My home is full of quirky and eclectic decor, so this family portrait just fits in so perfectly. I had this family portrait made by PopArtYou and it's been killing me keeping it to myself until I wrote this post. PopArtYou creates custom portraits for couples, families and even your pets! Yes, even your pets. When I reached out to work with them I knew immediately that I was going to get one of our whole family. School pictures just came back so it was perfect timing. And let me say, this custom royal family portrait was way better than I was expecting!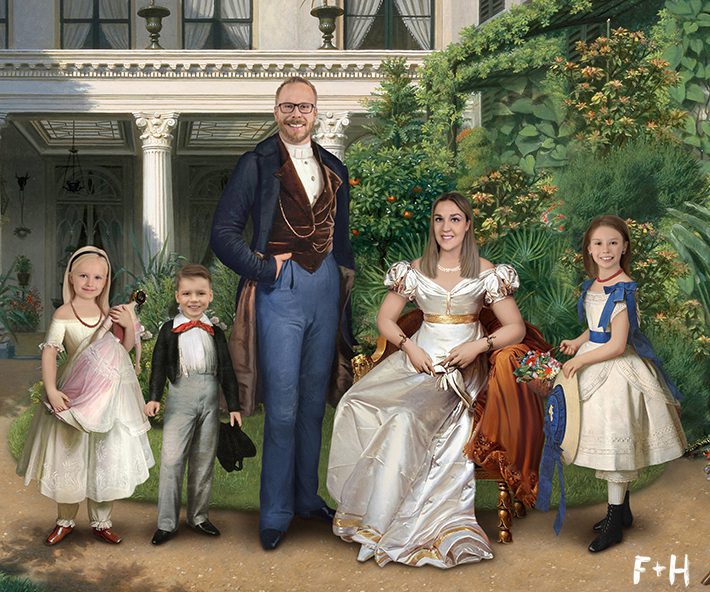 I think I have been laughing for a week straight every time I look at it! It's so stinking great and hilarious. We hung it up just before a family get together and waited to see if anyone noticed the new "painting." Everyone eventually saw it and thought it was just perfect! It brings me an inexplicable amount of joy that I can't explain. We swapped it out above our fireplace so it was a truly regal looking portrait.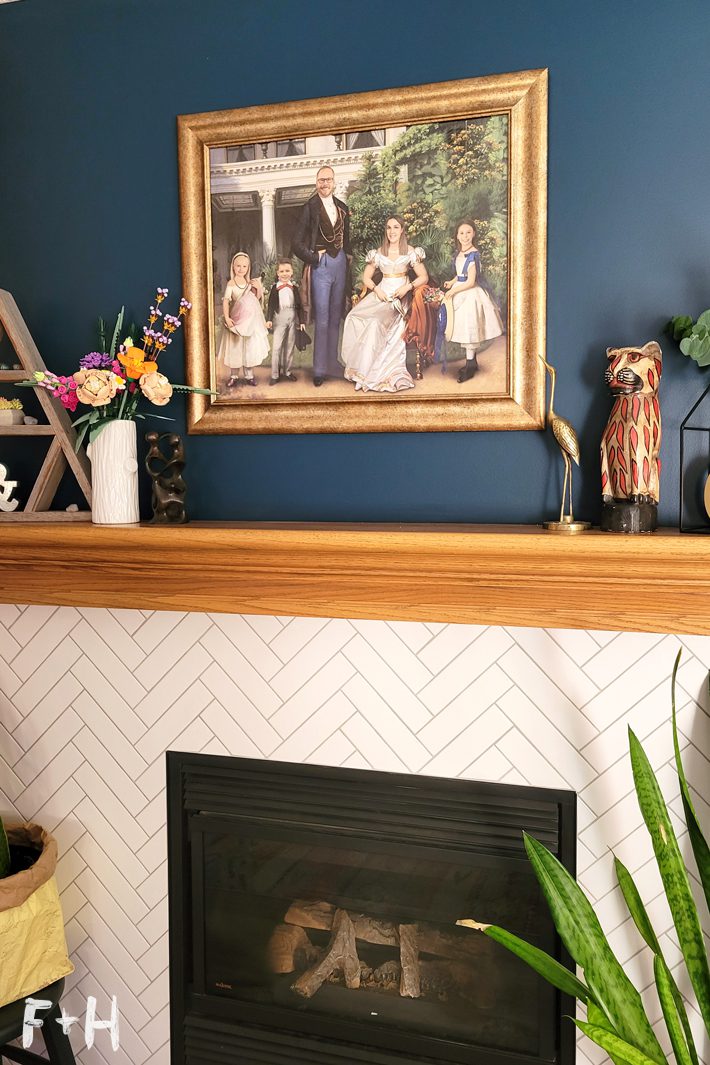 This is such a great gift for anyone who is hard to buy for, an art history fan, or as a family gift. It was such an easy process too! I selected the portrait I wanted to use, and then for each person, I selected the "outfit" each one wore. I sent in photos of each family member, and a week later PopArtYou emailed me back the finished portrait. You can get a digital file of the image that is high resolution and can be printed up to 24″ x 36″. They also have the option to have your custom royal family portrait (or pet portrait!) printed on a canvas and shipped to you. I wish I could get one of these for literally everyone in my life! Head over to PopArtYou and check out all the endless combinations and styles you can choose from. This would be an absolutely perfect holiday gift this year! In fact, I was so happy with the portrait that I included it in this year's artist gift guide.