Free Linocut Mountain Poster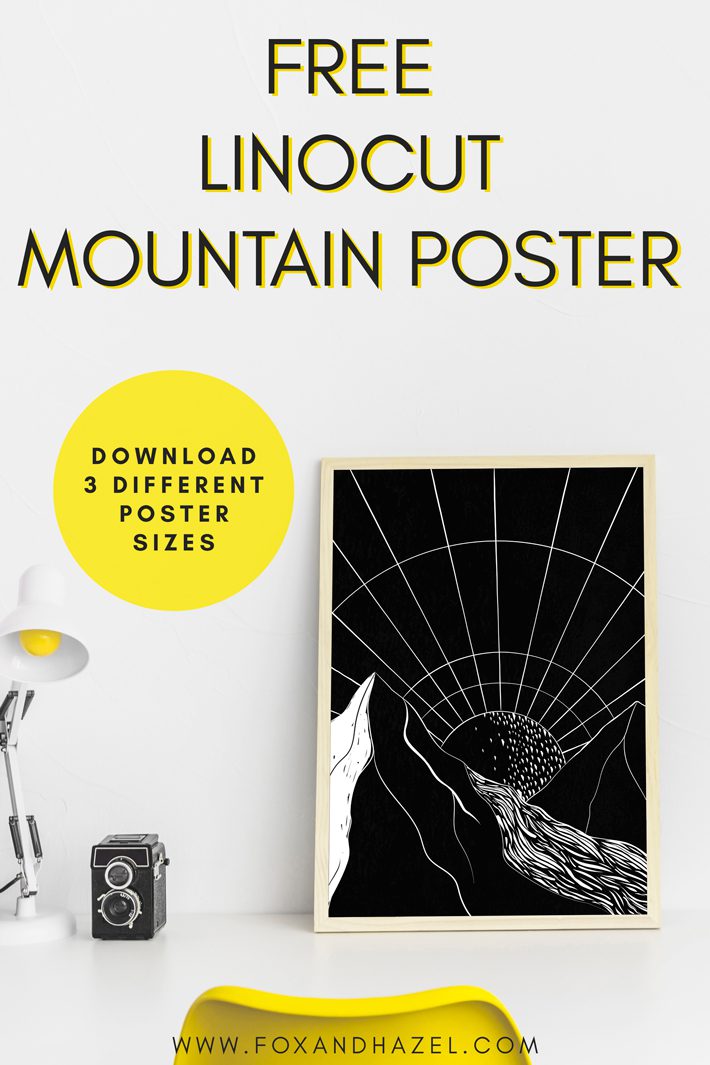 Happy New Year! It's been a minute, I know. I always type this since my blogging has become sporadic. And I wrote back in the fall that I was going to be sharing again on a regular basis, but well. Life took over. My husband and I celebrated our 10 year anniversary in Havana, Cuba, then we renovated our garage, and then we were sick for a month. You name it, we got it. Croup, pneumonia, influenza, hand-foot-mouth disease, chickenpox. YUP. My youngest got chickenpox despite being vaccinated for it. Life is a roller coaster. But despite that roller coaster, I'm here and I have this free mountain poster in tow…
Now that the holidays are over, and 2020 is here in earnest, I'm sharing this linocut mountain poster I've been holding on to. I created this mountain poster for my son's room when we upgraded him to a big boy bed. I've been dabbling in Illustrator the last few months and this free poster print is one of the things that came of it.
I absolutely love linocut art prints and wanted to create a digital version. While this print isn't a true linocut, I have tried my hand at the actual practice before. It's not as easy as it looks! I ruined many linocut mats and rubber blocks with my practice! Creating a digital linocut print was a lot easier for this free mountain poster!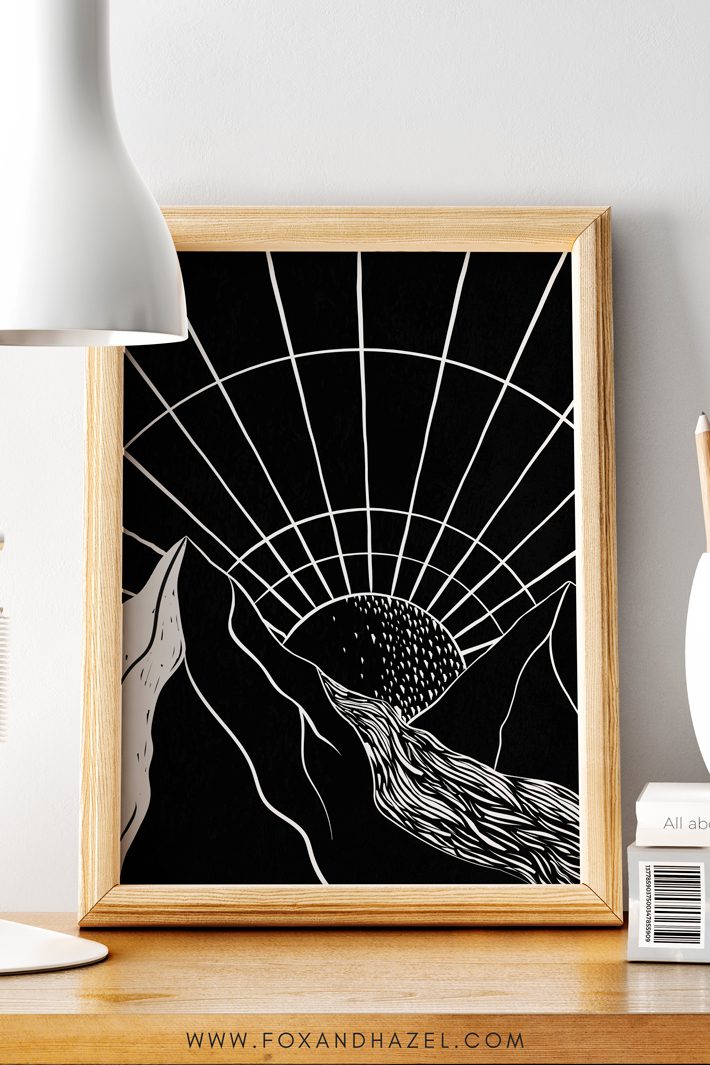 When we redecorated my son's room I went with the largest poster size to fill up a lot of empty space on his walls. His walls are grey, and I decided to focus on black & white decor to make it cute but not babyish. I'm not the mom who lets my kids plaster their rooms with licensed character decor. That's to say that I'm particular about what I hang on our walls. After looking for a large black and white print and a mountain poster but coming up with nothing I wanted, I decided to make my own.
Adding large black and white prints to a gallery wall or as a statement piece is something I love. I think these big prints can create drama and some big impact. You can download this poster in 3 different sizes: 8″x 10″, 11″x 14″ and 18″x 24″. So you have a few options for whatever space you're decorating.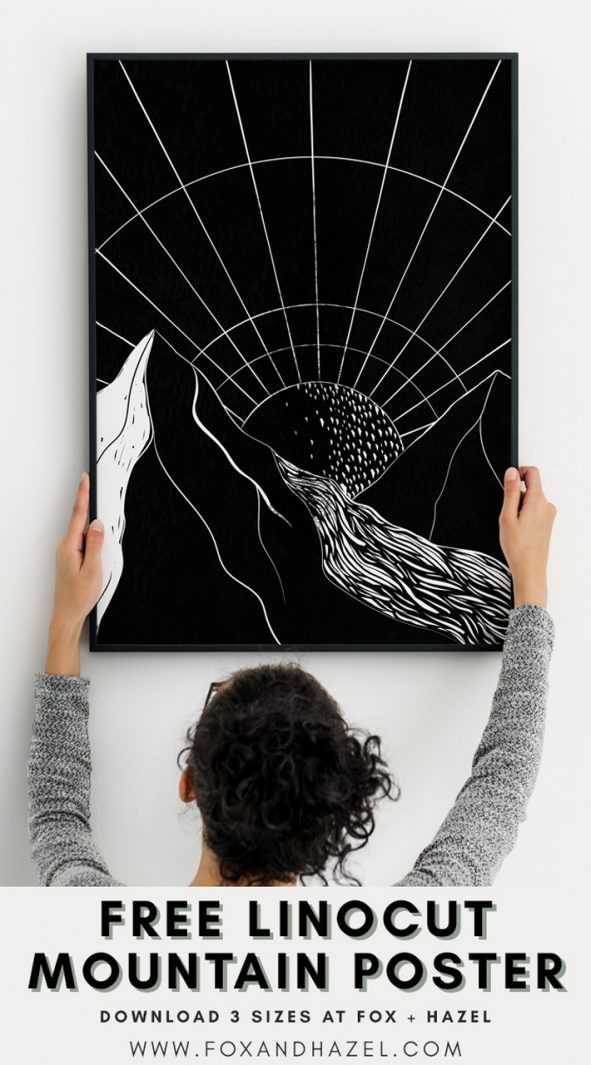 Download the Free Linocut Mountain Poster HERE:
These files are for Personal Use Only. Do not re-distribute or sell.
If you love this freebie, you can say thanks in one of these ways!