Free Life Is Sweet Print: Valentine's Day Wall Art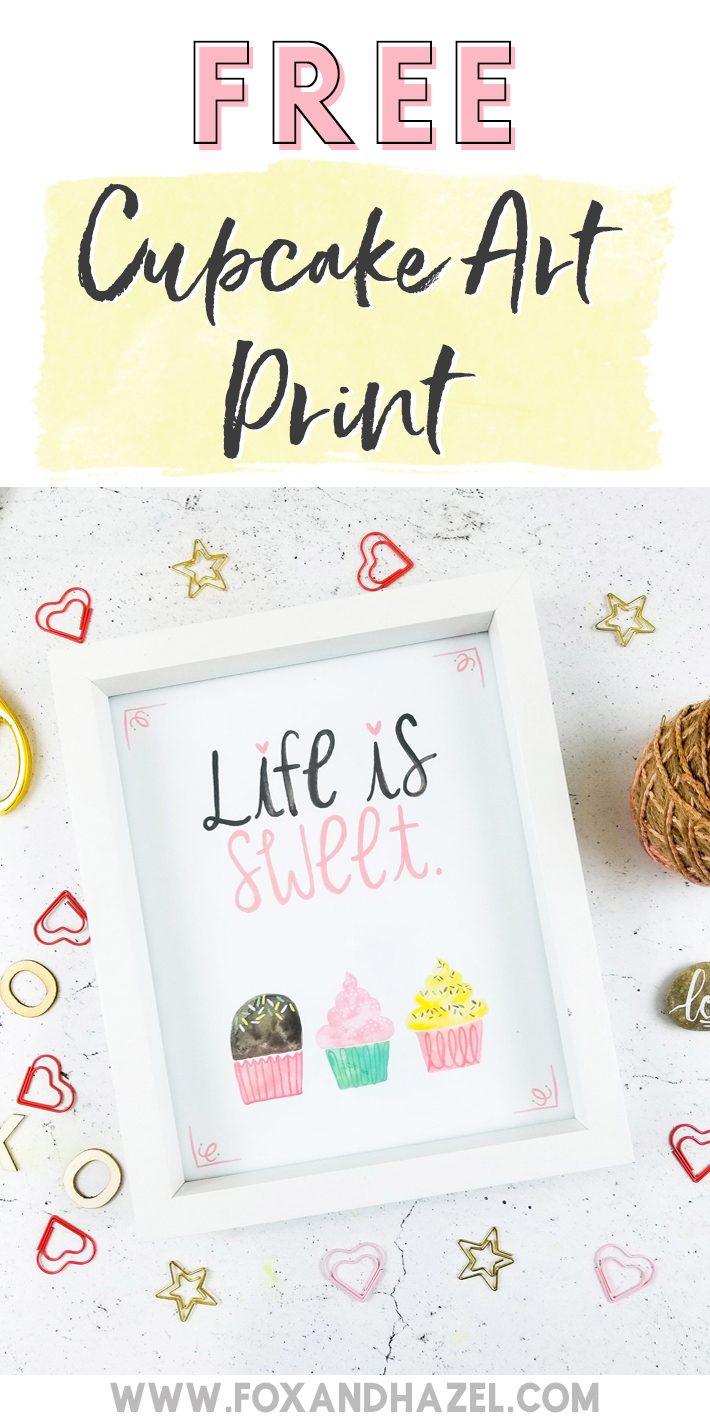 Valentine's Day is just around the corner, and I'm getting my cupcake fix with this free Valentine's Day wall art! I'm not one that decorates for every holiday, but I do love changing out the art prints in my frames a few times a year. I painted this sweet as can be cupcake print for you if you're celebrating the day of love! Or if you're not, it's a sweet sentiment that applies all year round. And also because it's cupcakes, and cupcakes are frickin' delicious. I'm more of a vanilla cupcake girl myself, preferably with some raspberry or strawberry icing on top! Alas, I have no cupcakes. Instead, I hung this free print in a frame in my kitchen since those cupcakes are so darn yummy looking! This painting was created using gouache, which as low-key become my latest obsession. It's like watercolor paint, but dries more opaque and permanent like acrylics. It's magic in a tube, basically.

If you love this sweet art print, be sure to check out my free watercolor floral prints, the cutest free unicorn art print and these 3 gorgeous geometric art prints!
As always, this sweet Valentine's Day wall art is for Personal Use Only. Love it? Show it in the following ways!