Free Moon Phase Wall Art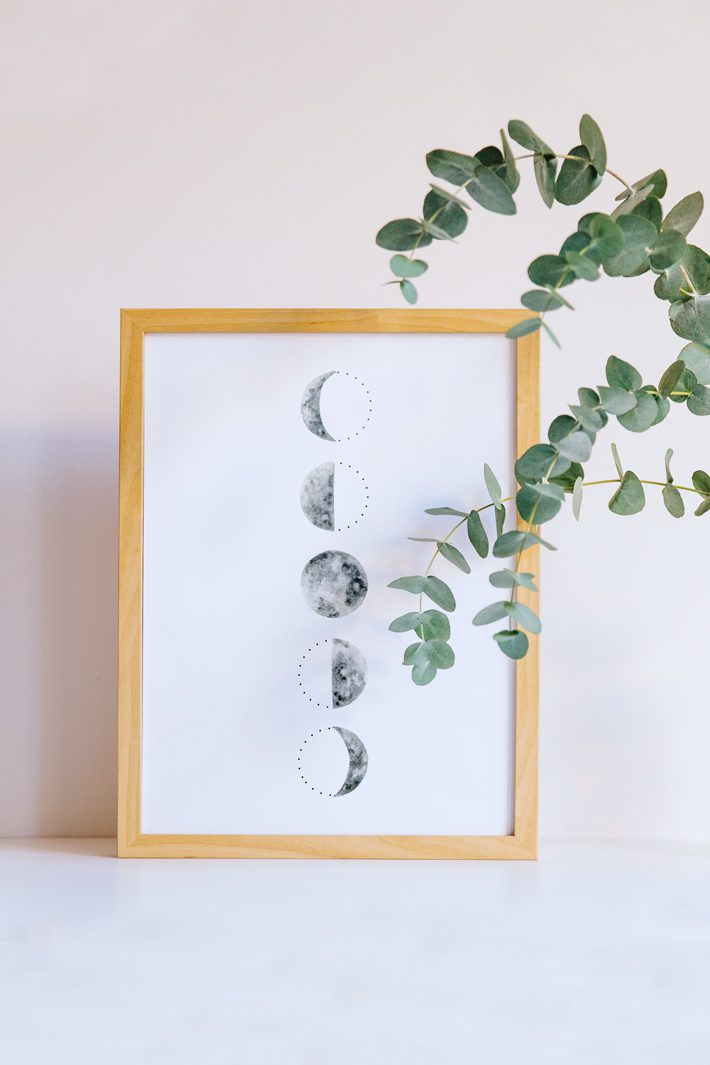 Moon phases are so trendy right now and I am here for it. I love everything lately that is sort of astrological/mystical/space-oriented. There is something very alluring about how the moon & stars affect us, humans! If you've been here before, you've seen my Zodiac Sign Art Printables. Next, I had to make some moon phase wall art to share. It's only fair!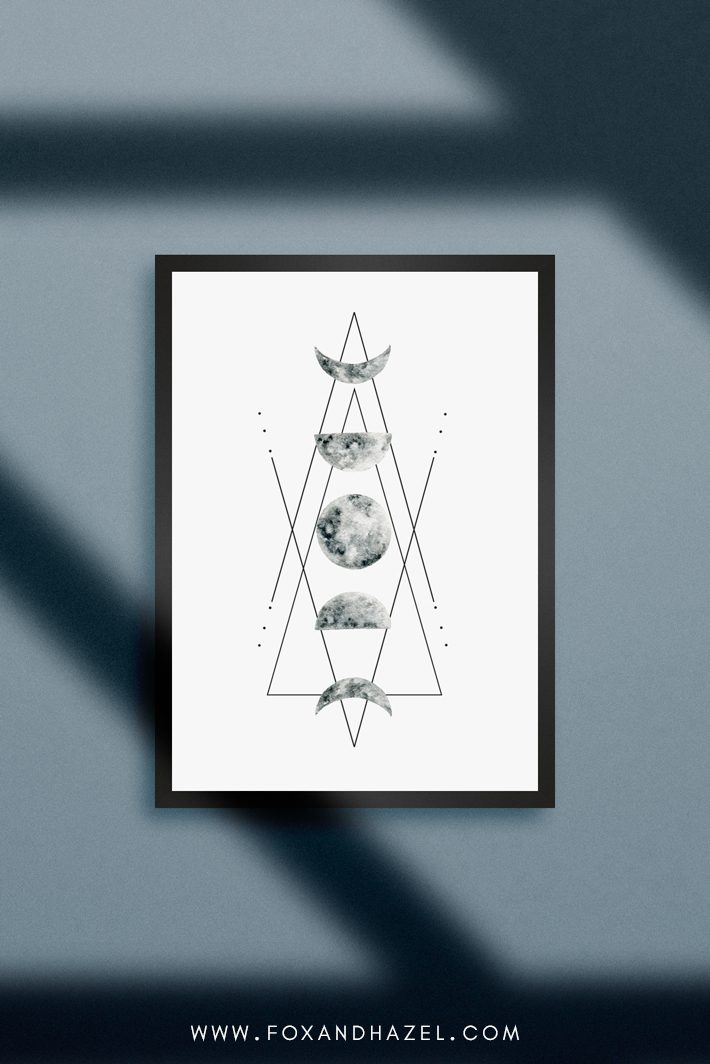 When I first created these, I was just going to create a super simple design. But as I played around with the art prints some more, I knew it needed some more elements. These two geometric designs were created to emulate some really gorgeous moon phase tattoo designs I've seen. I even posted this design with another on my Instagram stories to see which people liked better. This one was the winner! But you knew I couldn't stop there of course…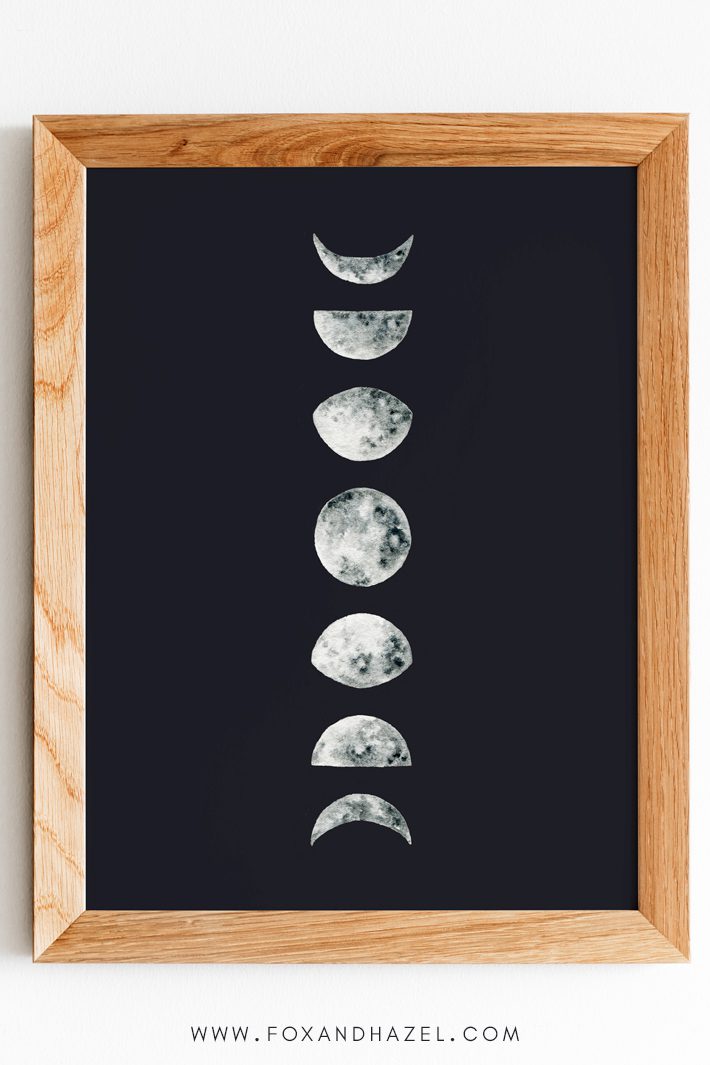 So I really went for it and created 4 different moon phase wall art prints to share. It's my nature, mostly because I can never just settle on one! My personal favourites are this dark one (love me a moody print) and the lines print. These are all 8″x 10″ prints, so they'll fit in a standard frame you probably already have. I hope you love & enjoy these free moon phase wall art prints. I painted the watercolor moons myself, and it's been a while since I busted out the watercolors. Now I remember why I loved them in the first place! Keep an eye here as I'll be sharing more watercolor-based posts soon…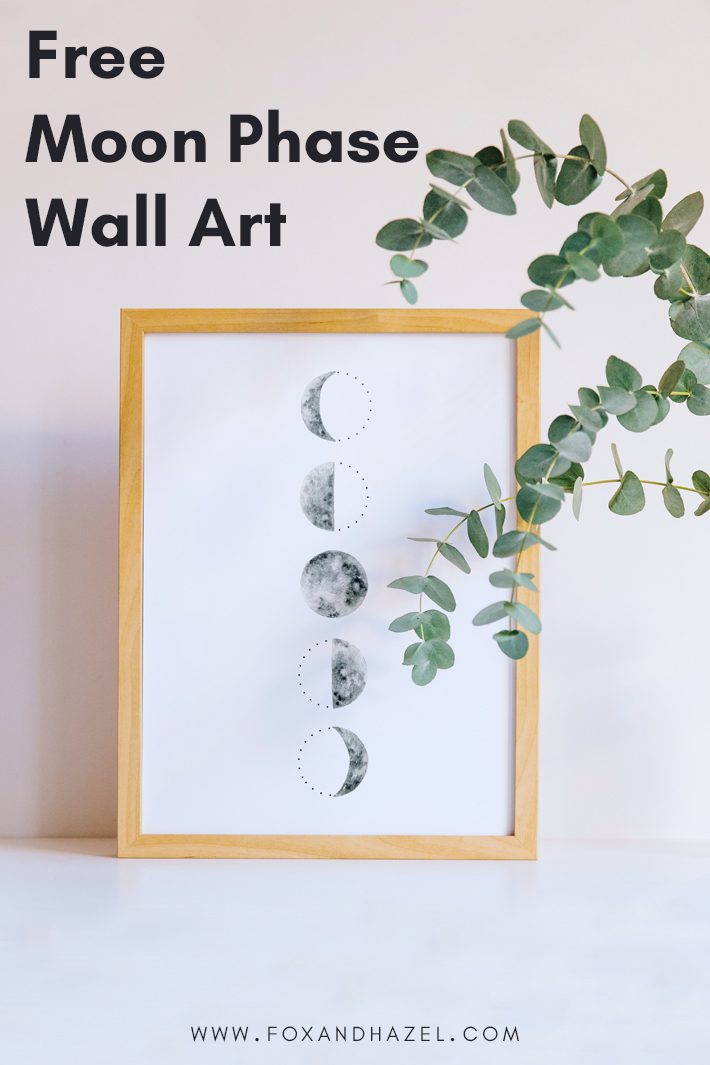 These moon phase wall art prints are for Personal Use Only. Be a nice human and do not re-distribute or sell.
If you love this post, you can say thanks in one of these ways!